We're always on the lookout for new companies. So imagine our thrill to find Lily Bee. We selected their French Couture line (one of two they launched with and we hope to bring the other line in a future kit.) I was a tad, mmmm, wary about the arrival of these papers. We had selected them online (where they looked good, or we wouldn't have picked them) but we had seen other Couture lines online that we thought we'd like, only to see them in person and it wasn't the same -- something didn't work. But, holy moly, when these papers arrived it was better than I had expected. The colors are rich and vibrant, the patterns are both sophisticated and adorable. There is a cream paper that has just hints of pattern and color on the outer edges that is just beautiful! I can't wait to use them. I'm thinking that they would look really nice paired with my son's First Communion photos -- he's wearing a sage green suit that would look really good set against these papers -- yes, flowers and all. :)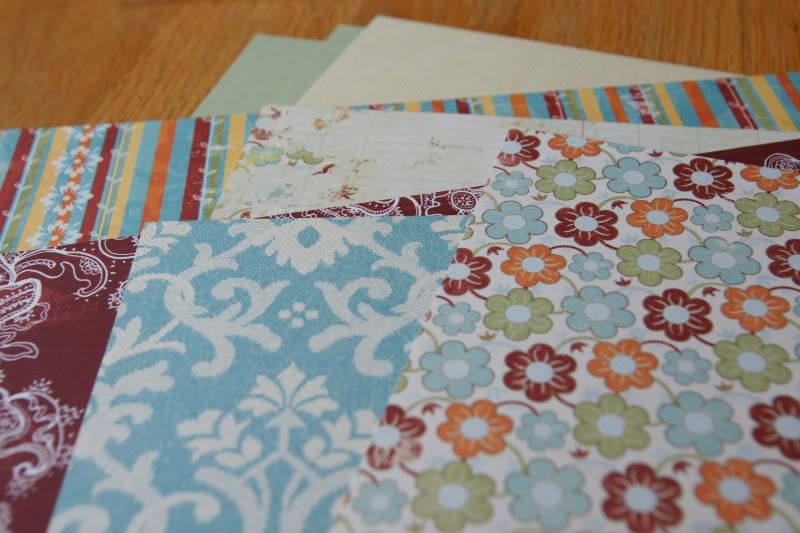 Because the paper line is an intriguing mix of patterns, we chose embellishments that we think are a little bit of both; elegant and cute. There is a large diecut from the line (they vary from kit to kit), the one shown in the picture below is a smaller version of the cream paper I spoke of earlier, we added an embossed metal butterfly, a vintage metal saying, some pearl flowers, a little bit of swirly-bling goodness, a rhinestone button and some rub-on stitches (because not everyone sews :), plus the alphabet stickers. Just the right amount of pieces to really showcase the lovely papers.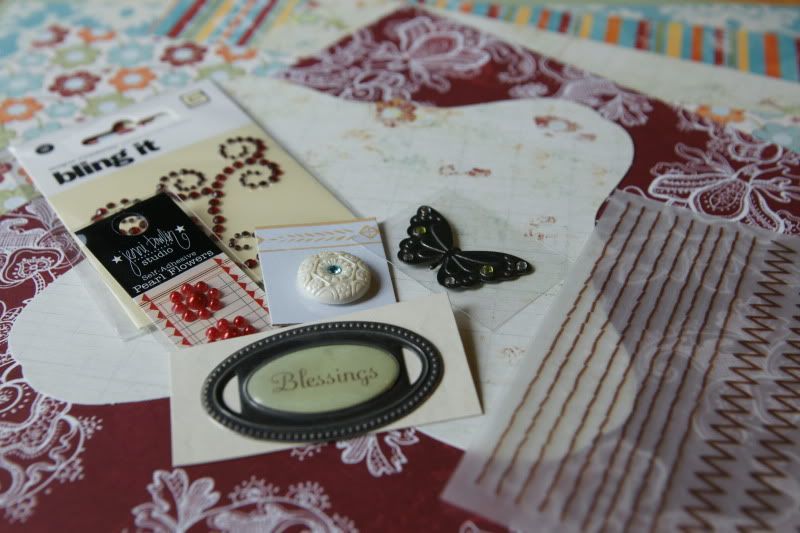 This line has so many possibilities for photos -- we already have one about a ballerina, but graduations or weddings (or any of the pre/post parties that go with such events). I can see them paired up with fall events, Christmas activities and the teal and orange make me think of beaches and summer too. The line is so versatile you shouldn't have any trouble finding something to go with it -- maybe just deciding which one.