For whatever reason, I didn't get any photos until the evening. Not a clue why. I did think of it once when I was dropping off the boys - I had a full car and thought of the photo after dropping off one.
I had planned to shop for some things on Wednesday night, but just didn't seem to make it out after dinner. So I went Thursday to pick up some school pants (they were uniforms and shorts are out starting Monday), and some black sweats for a costume. My trip required a stop for one more prop for the Nerd's costume.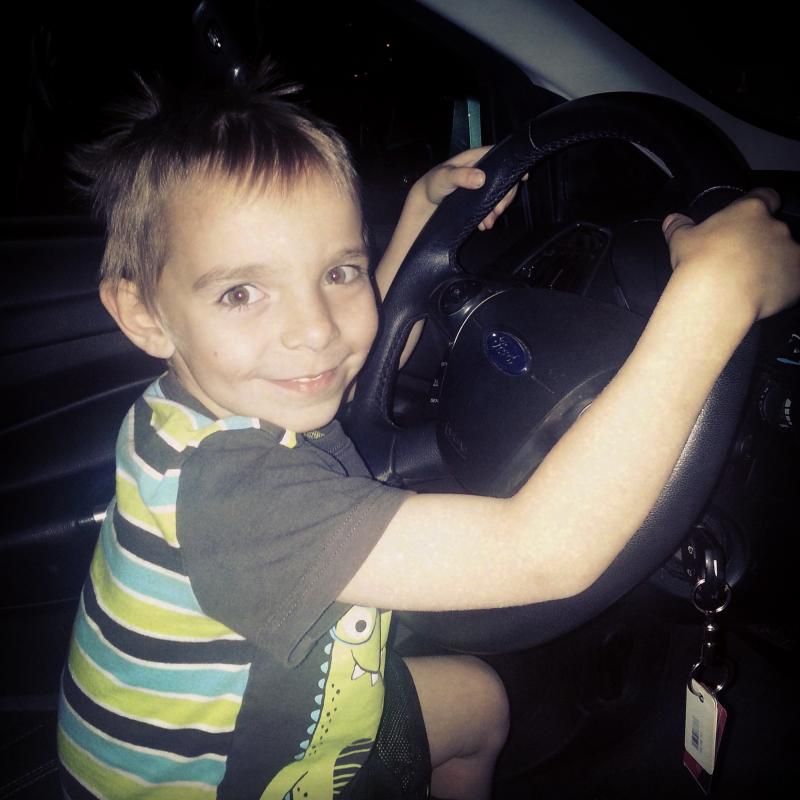 The 15 y.o. will turn 16 in a week. He'll be eligible for the final phase of his driver's training and approval for his license. That's two teen drivers. . .much as this 6 y.o. is ready to drive, too. He can wait a while longer. Momma needs him to slow down.
With an, "I'm going to college!" uttered with excitement and some surprise. My 17 y.o. got her first acceptance letter.
I post some of my photos from the day to
Instagram
; follow me. If you're playing along with Week in the Life, I'd love to see you. :)
Go. Capture life.