Up and out this morning to the sight of snow, a lot of snow in the high, back country; at least 10,000 feet and up. I couldn't see Long's Peak for the shroud of clouds around it, but I suspect it'll be just as snow covered as the others.
Down here along the front range, it was cold and rainy yesterday. Today is cool, but sunny. Tomorrow we are supposed to be cold, with more rain. All this just in time for Homecoming Week for my two High Schoolers. My daughter will be playing in the Powder Puff games tomorrow afternoon - I'm guess it'll be more mud-bowl than a flag football, but she's still excited. I'm just praying for nothing broken, bruised or twisted. . .'cause "flag" doesn't mean squat.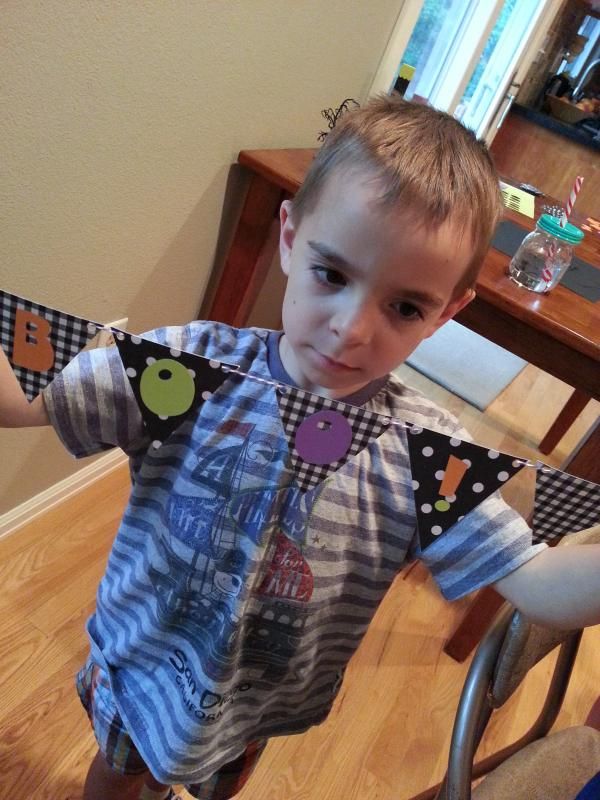 It was a fairly quiet and uneventful weekend. I spent a fair share watching Outlander, reading Outlander and fantasizing thinking about what I'd seen and read. We enjoyed a dinner out on Saturday to say good-bye to my sister-in-law, who the week before had dropped off her daughter before heading to Raton, NM for a week of shooting and survival skills. Sunday the 6 y.o. and I headed to my sister's for some crafting time. We came home with a haunted house, a banner and a very satisfied with himself 6 y.o. I dropped a few stitches on some cross-stitch ornaments. I stood in the fabric line at JoAnn's with a bundle of fabric for Spirit Day, where Seniors are in Togas, wondering, like the four other mothers with similar bundles, "aren't togas made from bed sheets? Cheap-we-already-have bed sheets?" We reminisced about days gone by, or rather togas gone by, that didn't require fabric suited more for NY Fashion Week than for togas. Otherwise I was pretty unproductive.
Happy Tuesday,