We are home today with a sick kiddo. I had planned to surprise said kiddo by volunteering for his first hot lunch. Now, no hot lunch (which he is pretty bummed about) and no surprise. I'll just move the surprise to next week, which was my next scheduled day. The plus side is I have a big list of things to do, that should have been done, oh, Monday, that I'm doing my best to make in-roads on today.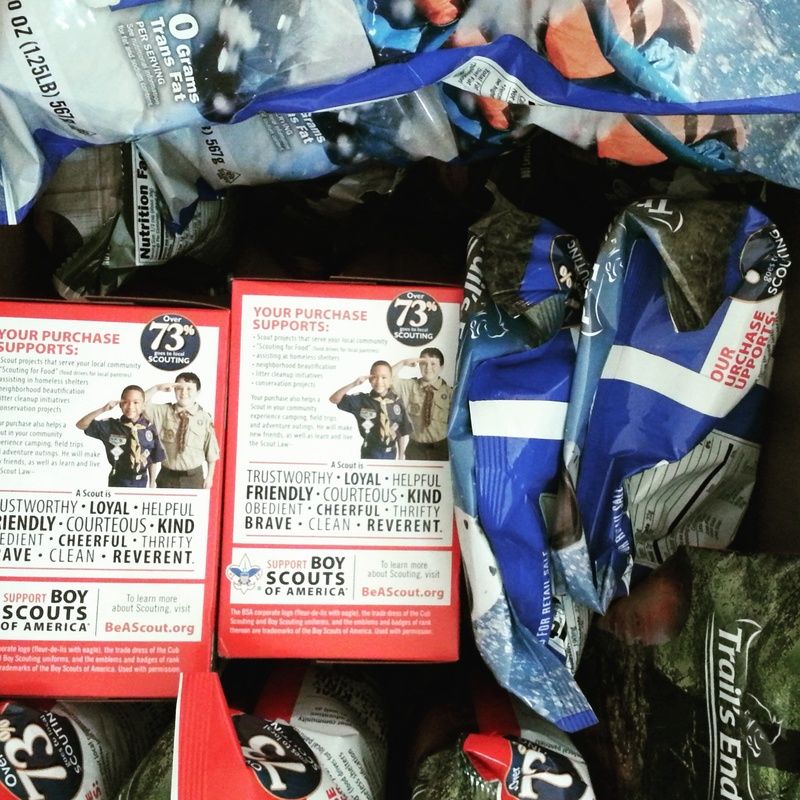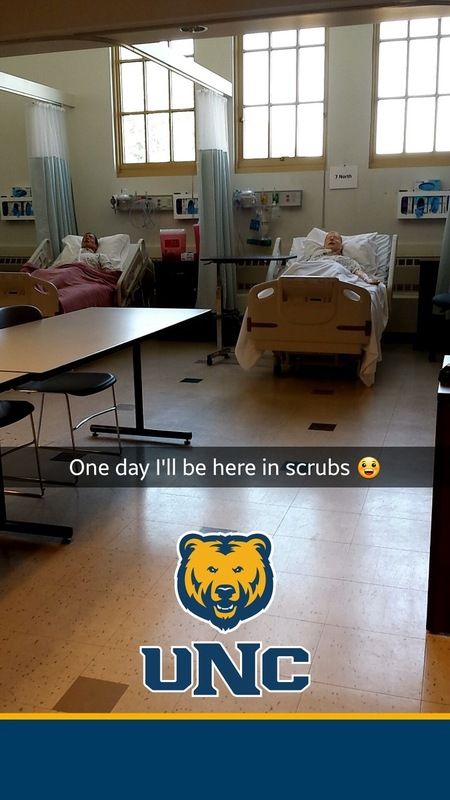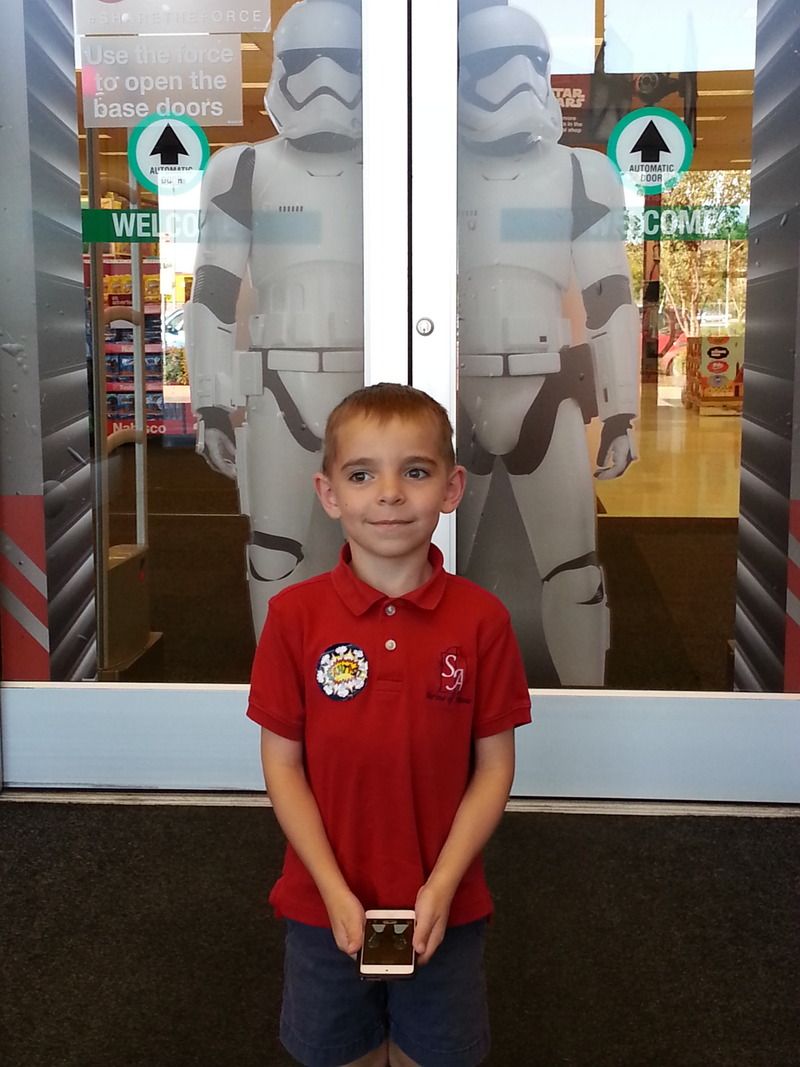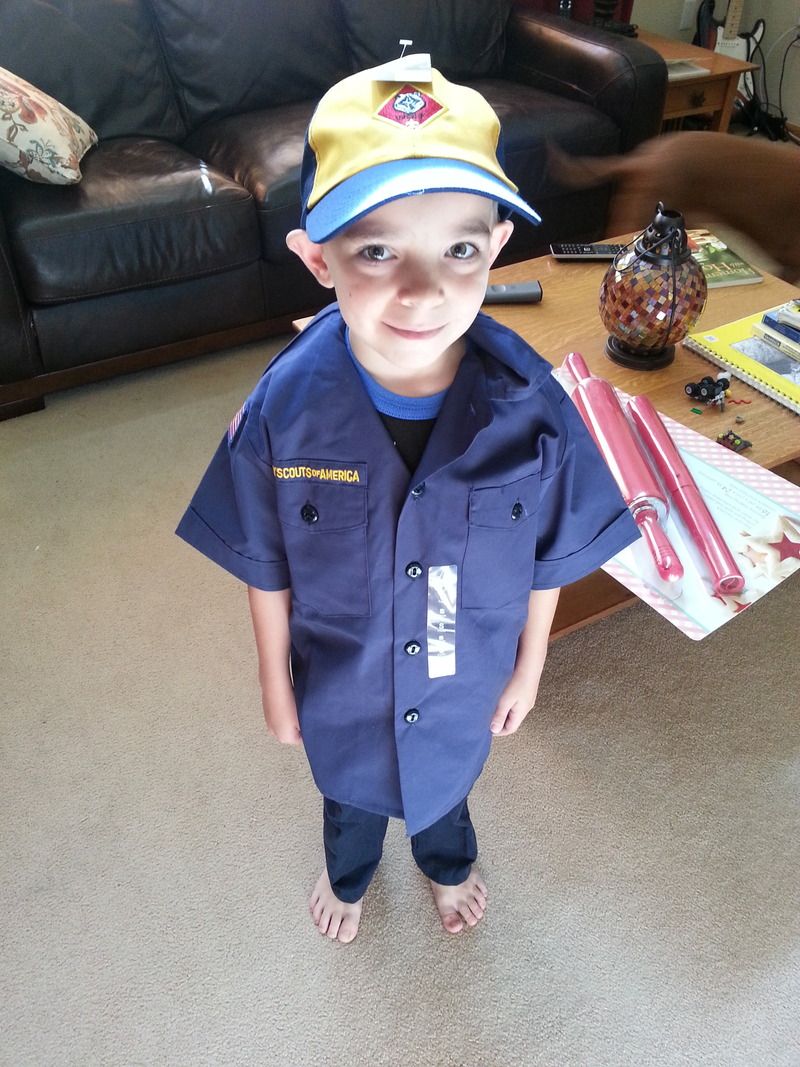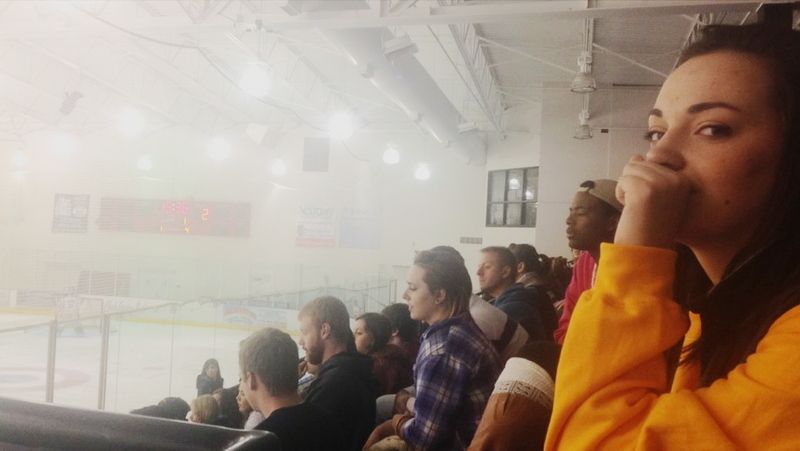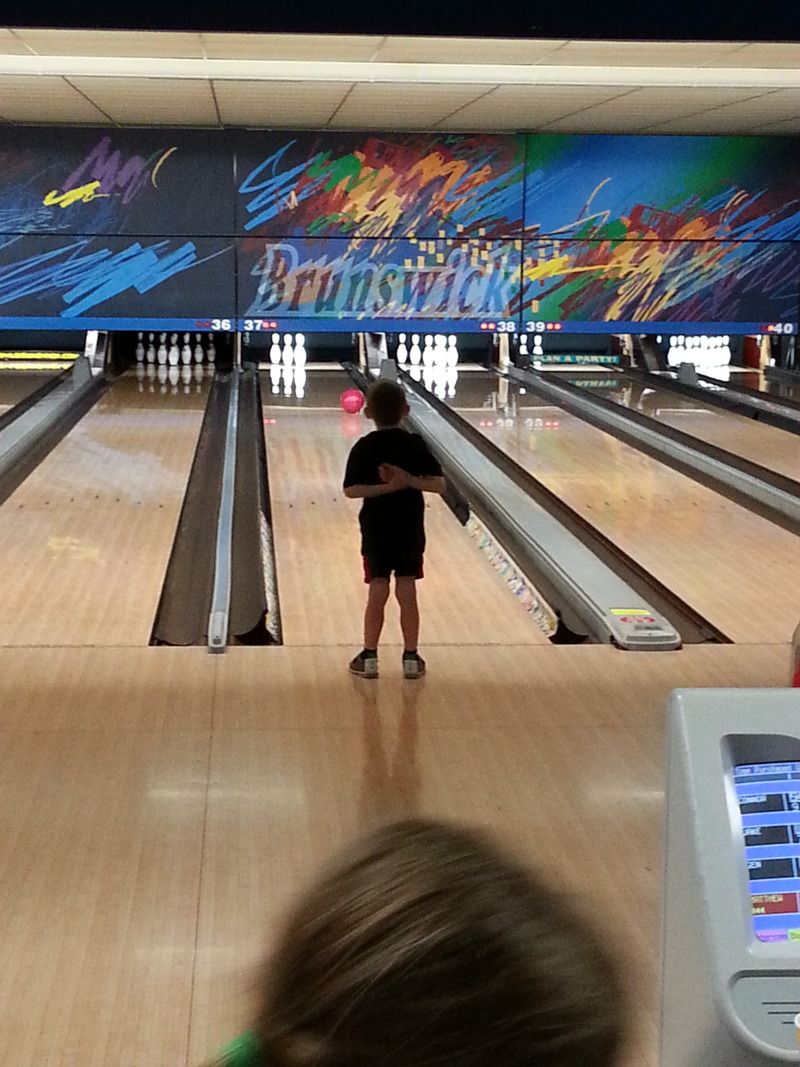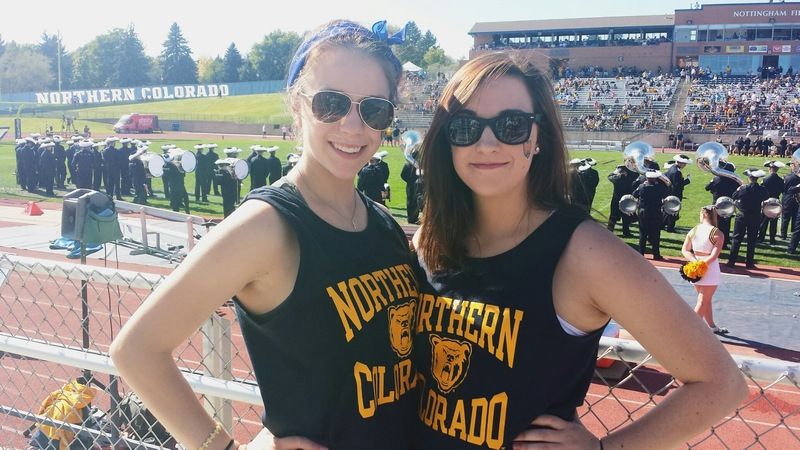 We are looking at a BIG goal for the new Scout in popcorn sales so he can get walkie talkies. Crap.

We are super excited to have found one! They were sold out online and not to be found in two of the Wal-Marts near me. It was tough to leave one on the shelf - such a sucker for Bassets, alive or ceramic.

We are She is being reminded what it's all about.

We are thinking it's time to educate him, or have his brothers bring him, into the world of Star Wars.

We are beyond excited to be a Scout, we couldn't wait until getting home to pull on the uniform. He started putting it on in the car, and proceeded to wear it on errands - tags and all.

We are gettin' seriously upset with the play of the home team - this is our "pull it together" face. Unfortunately, they lost.

We are picking up the spare at a friend's birthday party

We are attending our first home college football game; unfortunately they didn't pull out a win either.

We are out of town for business meetings and this is the ball he gets to play with as part of the group outting.