My husband is on a one-day road trip up to Omaha. Yes, he can lean toward the insane at times, but he loves the road, so whatchayagonnado?
His being gone, usually frees up my day a bit. Meals aren't as big. No searching for something he misplaced. No in-progress projects he needs help with. I have a couple things on my plate today, but I may find a moment to escape the heat and play a bit.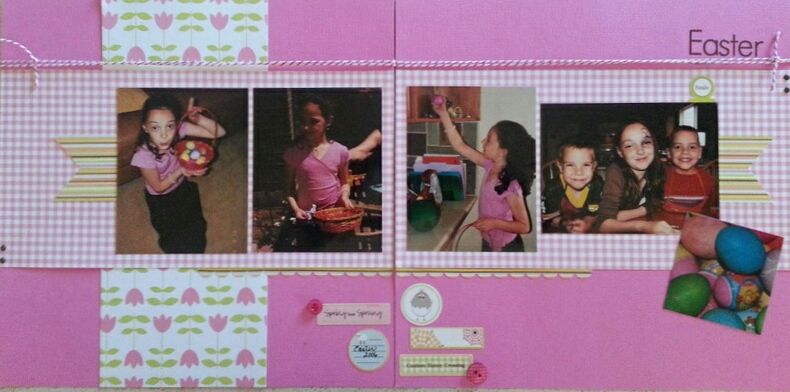 In the meantime, though, we have a layout I created using Week One from the SCT Easy-Detailed-Expert class. The photos go back to 2006, when Girlie was just nine. What???? The papers are from Jillibean's Egg Drop Soup line, which were in a Bigger kit back in the Spring of 2010. This layout will go in her book.
I mirrored the one-page sketch, but dropped the "hanging" photo from the left side. The layering of the patterned papers was inspired by the sketch, as was the embellishment placement, though in both cases there was more. Girlie was never much of a pink girl, so I don't use it often, but when I do, I might go overboard.
Looking at my style, it is clearly hard for me to move beyond the "Easy" in this class. LOL.
This isn't a surprise to me, m
y hands just can't seem to put more on a layout, other than photos.
Go. Create.