I made the ill thought out decision to host Thanksgiving this year. The current headcount is at 30. I can only say I made my decision on a day in late August when the temps in my house were under 90. I clearly was thinking ahead to when the temps would cool, the kitchen would be tolerable which made doing what I enjoy more fun - cooking. Little did I know that on the 16th of November those temps I was so looking forward to - the 50's and 60's - would still be out of reach, because it was 81 yesterday! 81. In Colorado. In mid-November.
I've hosted both sides of the family for various holidays, and actually, no matter what the event, if both sides are included the numbers are rarely below 20. But somehow adding 10 more - 30! - seems, well . . . crowded. Especially when you consider this is a sit down meal, so tables, pulled to their maximum seating, will leave little room for those 30 bodies to mingle. It never fails, people congregate in my kitchen and nook. I don't think that'll be possible this time around, but, frankly I'm not sure where else they can go. Watch, the one time it would be great to have those temps in the 70's so people could wander, and actually eat, on the back porch, and it'll be snowing and 30 degrees.
Anyway, all that said, it'll be nice to have the weekend to ourselves. We usually start decorating. If the weather is nice, we may get lights up outside. But I also turn to creative pursuits during this weekend. Making holiday cards and tags is a simple, and quick way to get a creative fix.
If you've never picked up an Apron Strings Card Kit, here's a couple peeks at what you can create, and you'll even get instructions on just how to make them. They are also good examples of what to do with scraps from your traditional kits.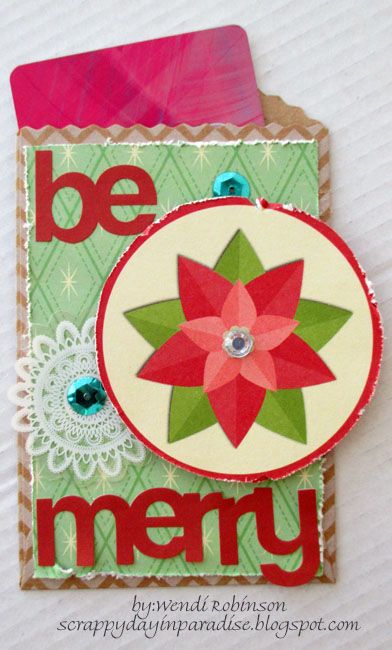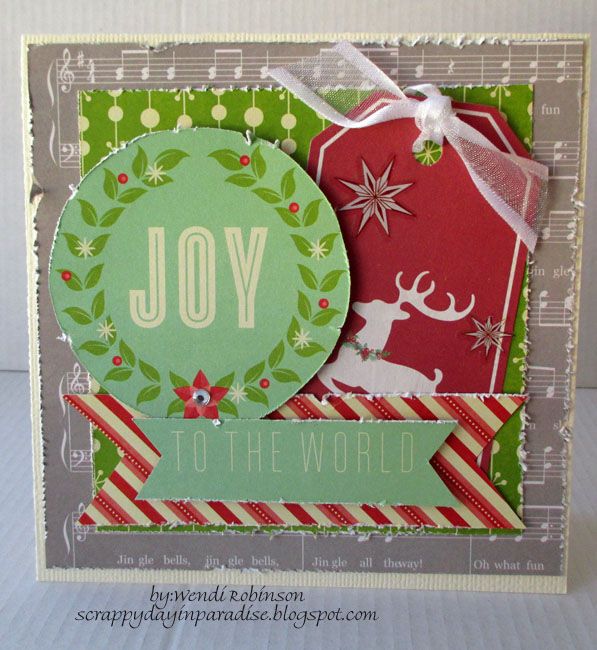 The two examples above are from the 2015 kit, of which there are still a couple available if you'd like to try it and save a couple bucks. Actually, besides that, there's one 2016 kit available.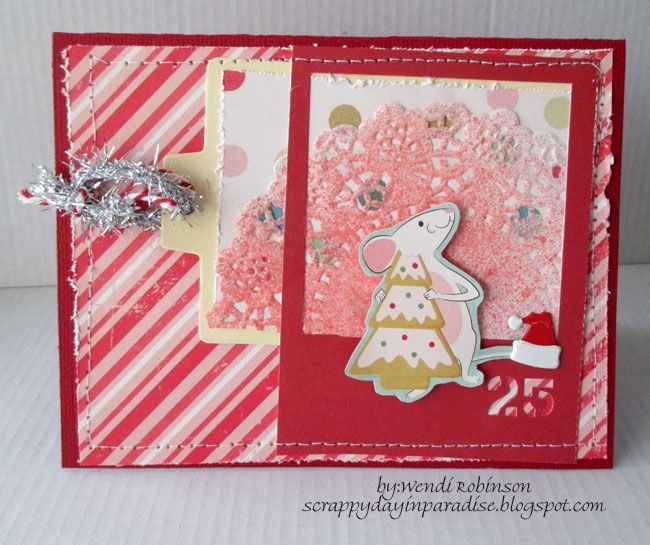 The card and tag here are from the 2014 Card Kit, which is no longer available, but you could easily pull something similar together from scraps and stash you have on hand. Frames, hand-cut figures and the odd embellishment. You can even create your own tags using a diecutting system if you have one, or simply cut a rectangle size and trim off, or round the corners. Easy-peasy.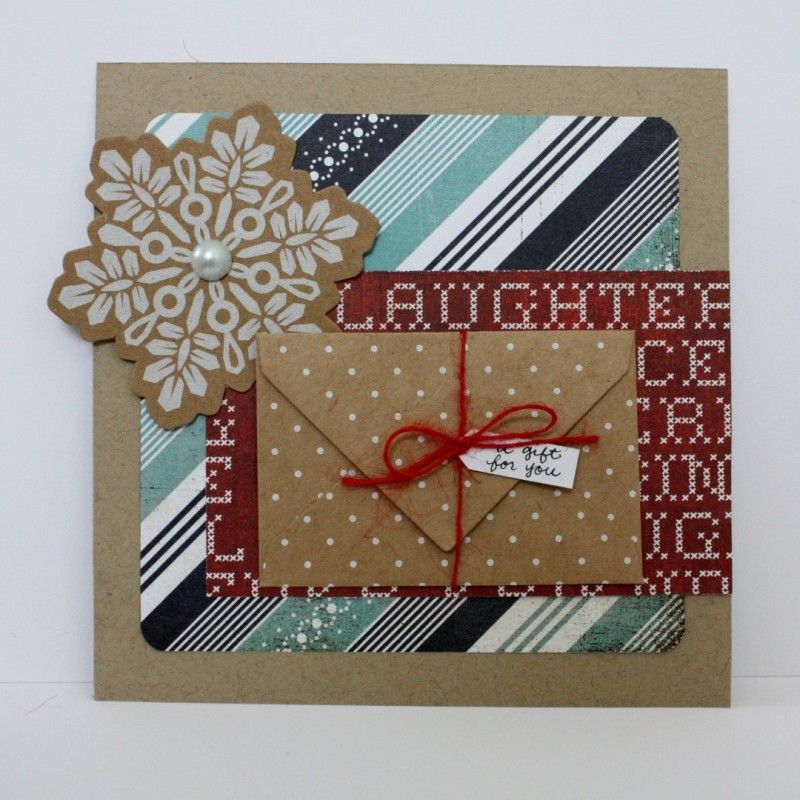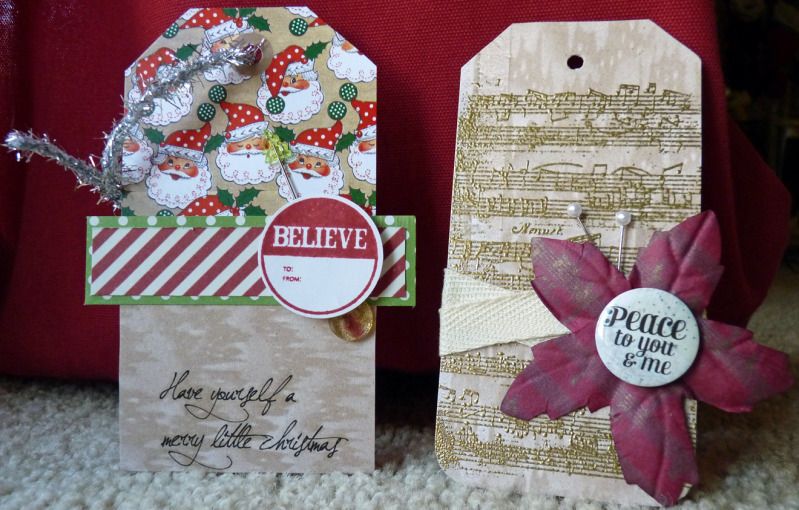 The card and tags above are from 2012. Two more easy to create examples. The card holds a small envelope (which I know I have several in my stash) that would be great for a gift card. The tags are quick and easy and the perfect, handmade touch to add to Teacher Gifts, Neighbors Treat Plates, even Christmas Packages.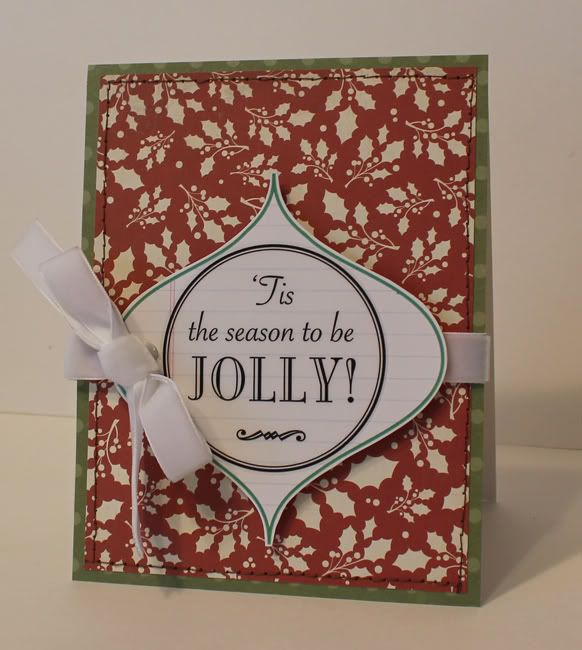 The above examples are from 2011. Both are actually created from leftovers from the Traditional kits. The tags were hand-cut, but if you have punches, or diecuts you can use those. Shoot do an internet search for patterns to trace and cut.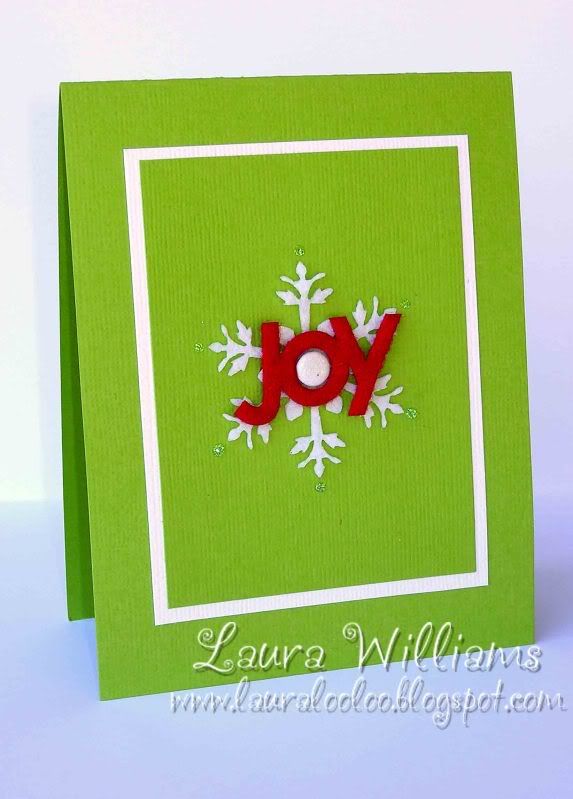 Finally, the last two are from 2009. How simple, yet adorable is the top card? If you're looking to make more than one or two for special people, this is an easy to replicate card. Use stickers, stamps or diecut words for the "Joy". Punch or stamp the snowflake. Mat it all up and boom. The card below isn't much more difficult to replicate. Border punch a strip, cut a circle, trim out a triangle, a button, some ribbon and done.
If you're looking for some down time, some creative time, then consider picking up a Card Kit and enjoying the coming holiday weekend.
Go. Create. (Or make plans to next weekend ;D)