My husband has been out of town this week. While I miss him, an odd phenomenon happens when he's gone, which I have yet to be able to explain - there seems less to do. I mean, I'm still running and/or keeping track of four kids. I'm still tidying up after them, making lunches, reminding them to make beds, pick-up their backpacks and shoes, and do their homework, but something seems slower. Maybe because I don't feel the need to look busy (my own issue) when he's home (he has a home-based office.) Maybe it's simply because when he's gone dinners are pretty basic - pancakes anyone? - so not a lot of thought goes into cooking or clean-up. I don't know.
Because of these seemingly simpler days, I tend feel like I have an occasion to play. In the past I've done quick and easy things like cards, Project Life® pages or something like December Daily mini albums. I've mentioned before they always start with a kit, and while I've completed one in a day, they usually take a couple evenings to complete.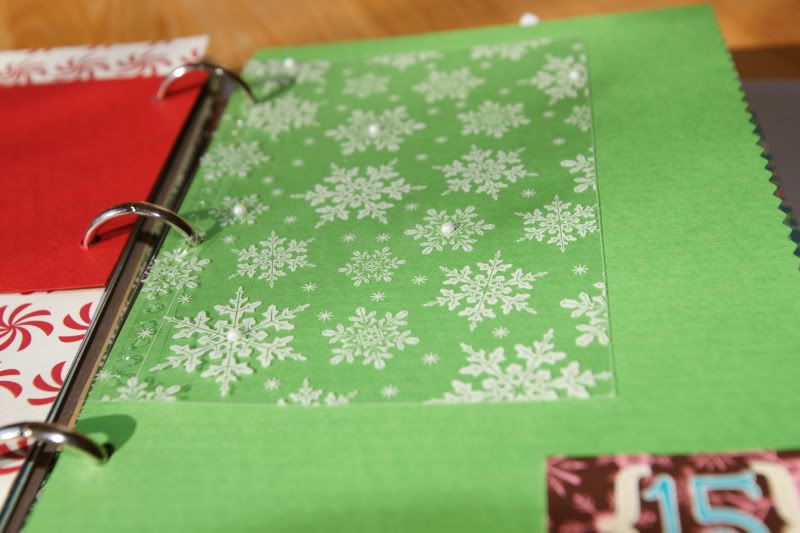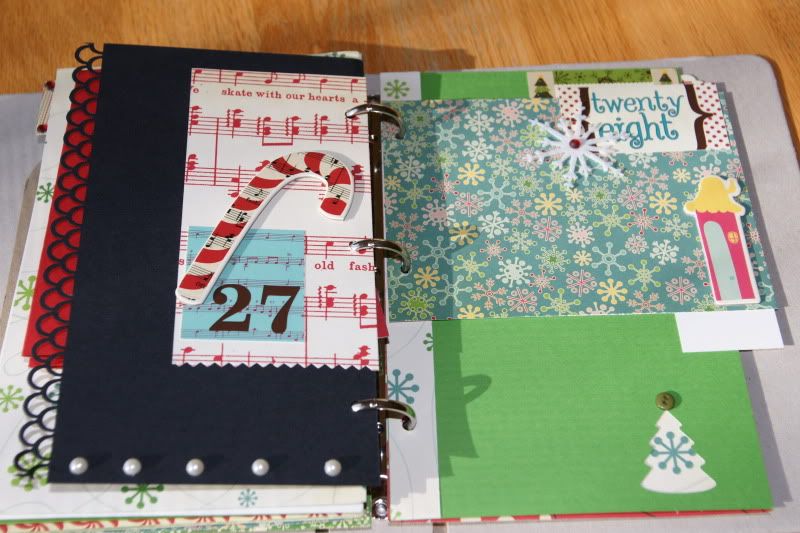 The above album was the first December Daily I'd ever done. It started with a kit, that included the album. The kit was all pre-cut pages, including those with their borders punched. The embellishments and number cards were included, but their assembly was up to me. I added bling, pearls and snowflakes. The line of paper, I so badly want to say is Crate, but I can't for the life of me find it to name it. I pre-assembled the album and added the photos later - because back in the day they needed to be printed outside my house.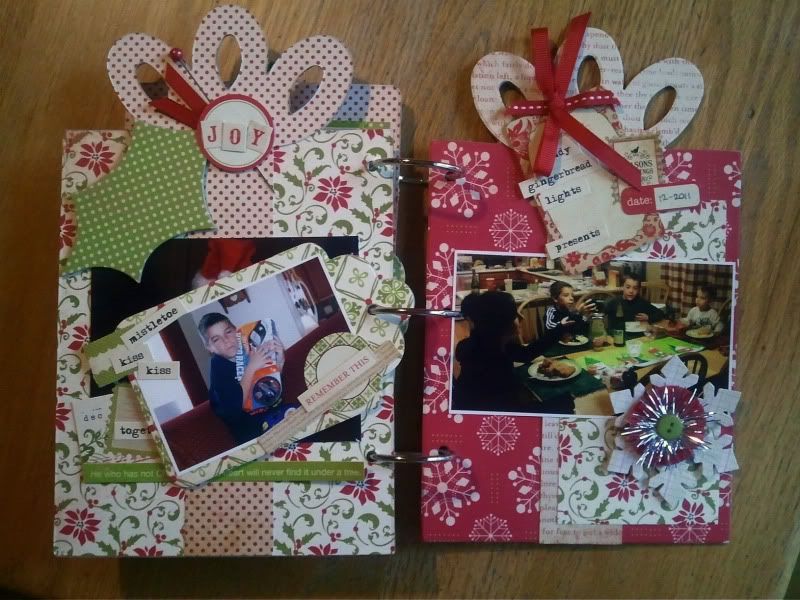 This album was pre-cut chipboard shapes. It's the Authentique Wonder paper line, coordinating embellishments from the line and ribbon. This one I assembled, with photos as I went, after Christmas. If I remember right, I did it over the New Year's weekend and I printed the photos to fit.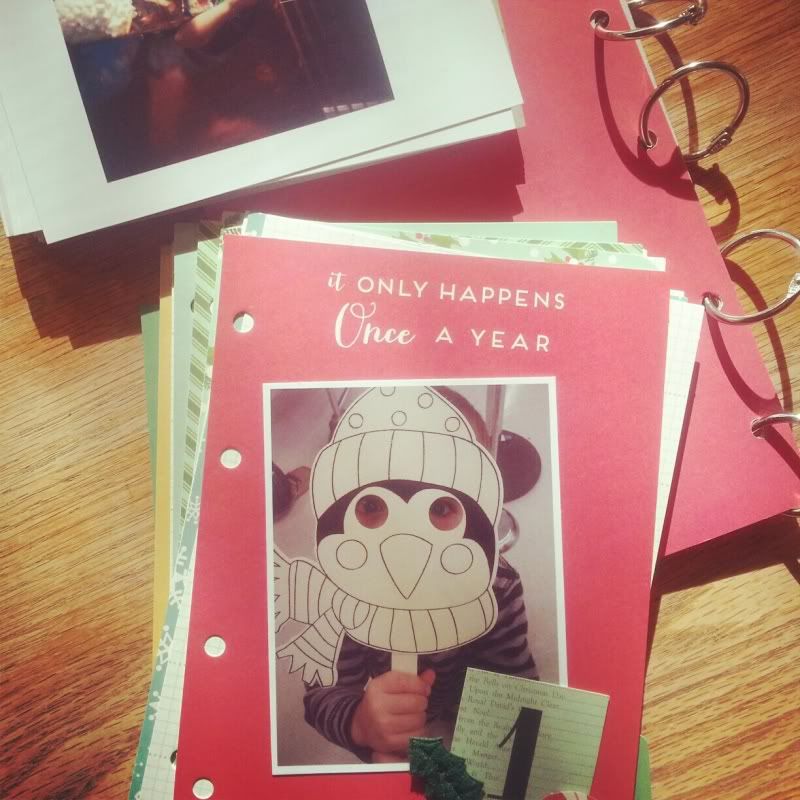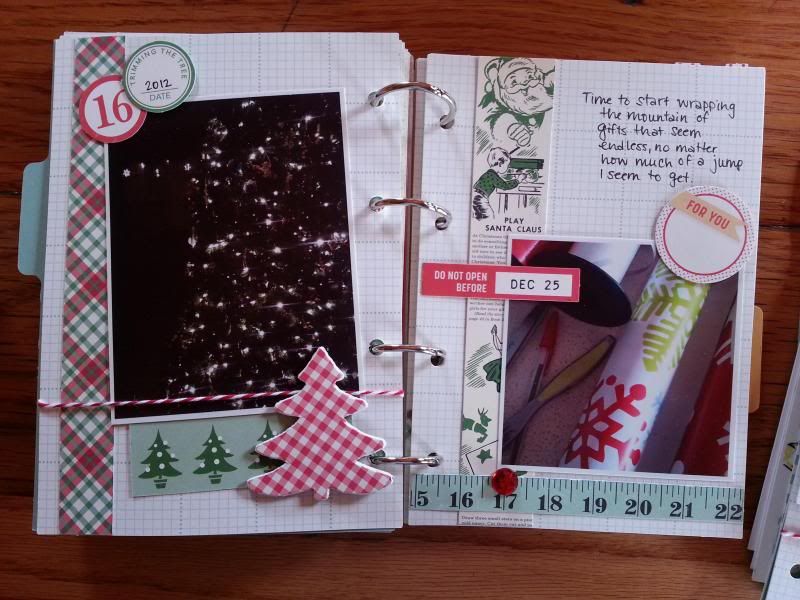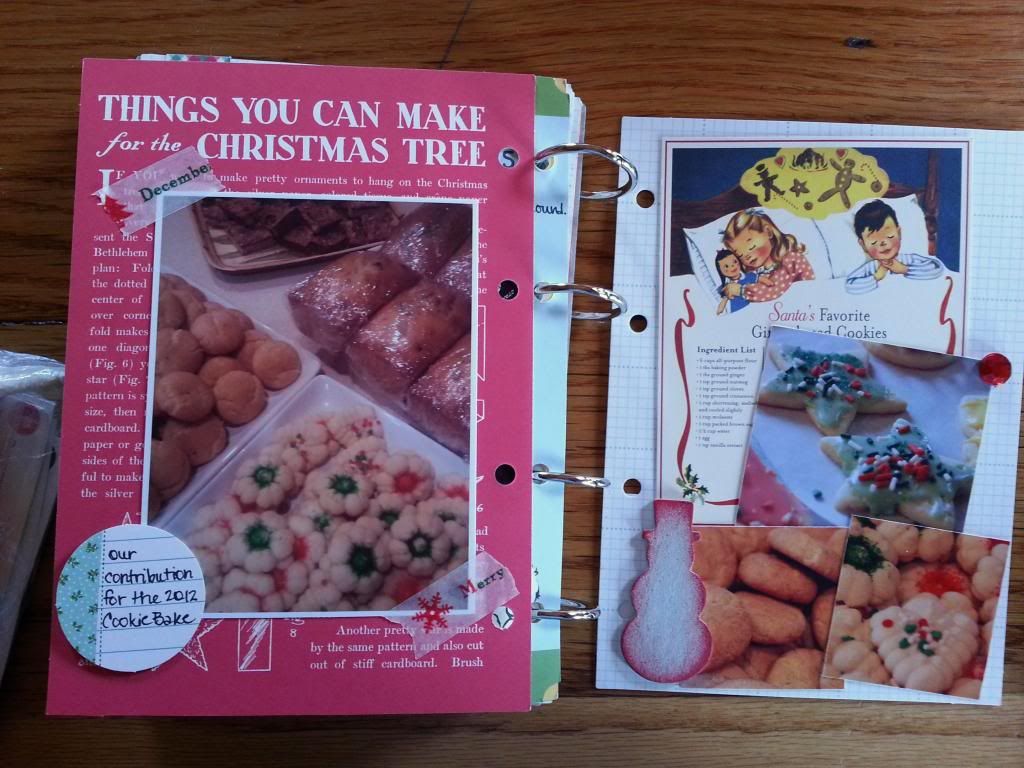 This album used October Afternoon's Make It Merry Chapter pages, combined with the Merry Here & Now album. The Chapter pages are just that, pages that go in an album - no cutting necessary. I supplemented my patterned paper needs with the 8x8 Stack from the same line. The kit had chipboard pieces and tags, but I did add bling, some felt embellishments, ribbon and twine from my stash. I started this album after Christmas, at a crop, with all the photos printed and all the pieces ready to go. I didn't finish it that night, but made it three-fourths of the way, and finished it at home that weekend.
I've mentioned before that I seldom do anything that doesn't start with a kit, and the Bigger Apron Strings kits are perfect for such projects. Supplement from your own stash, if you'd like. Projects like this can be as quick and easy as you want, or have time for. I've gone super simple and a tad more involved, and all were done within a couple days.
You can, too. Just start with a kit. ;)
Happy Thursday.