More cold. More snow - well more dusting actually. There certainly is nothing much to measure - unless you look at the ice on my windshield. All of this is to my 4 y.o.'s dismay - he wants to build in the white stuff. He asked, "Is it Christmas?" We just have to shake our heads and say, "Not yet."
If we had any berries left on our bushes - I think the squirrels and rabbits ate them - they'd certainly be glazed in ice. Today's Wrap It Up inspiration comes from Apron Strings' Color Theory Pinterest board. I'm not sure which I enjoy more, the photo or the colors - it's just all good! The frost on the berries make me think of glazed embellishments or papers. Shimmer mists, Diamond Glaze and all things sparkly.
Whether you're creating a layout, a card or some other holiday project, upload it to share by Sunday evening to be eligible for this week's drawing for DreamStreet's Winterland papers.
Before I prance off in search of enough focus to tackle my ever growing to-do list, I leave you with this super cute card, created by Tomi Ann Hill, using the December All Year Cheer Card kit.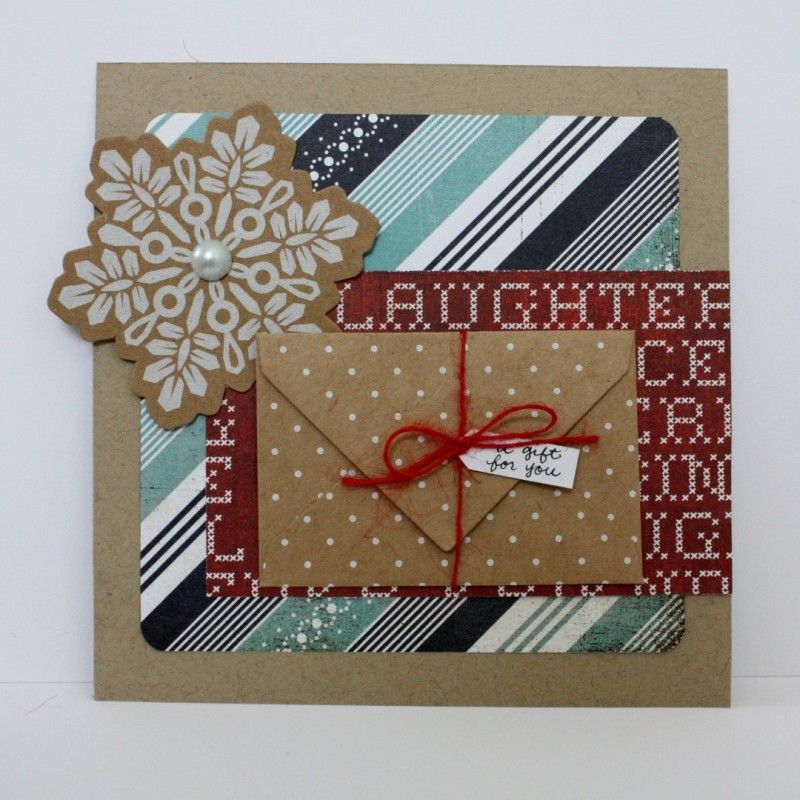 Happy Tuesday,