Are you one of those crafters? The ones who are ready to use their latest kit? The one with her current photos ready to go when the kit arrives? Or are you ready to use your kit with last year's (or older) photos? I'm one of those scrapbookers, but only with Project Life, which we won't mention is three weeks behind. And I'm only that scrapbooker with PL because I print those photos at home. Otherwise I'm in the older-photos-boat. Whether your that scrapbooker, or like most of the rest of us - using your older photos - doesn't matter. This layout from Kristin Perez using her February '13 Bigger than a Breadbox kit - the Basic Grey True Love line - will inspire you to dig out whatever photos you have and sit down and create.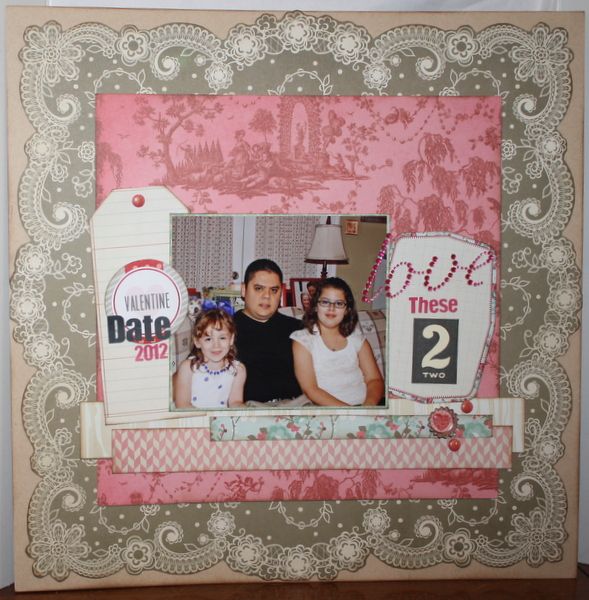 Today's

Love Your Stash

challenge follows Kristin's inspiration in that you need to

find photos that, for whatever reason, you keep bypassing and mix them up with one of your more recent kits

. If you don't have kits, then use something from a recent purchase. Mixing old with new is a good way to get excited about creating with something that didn't previously excite you. Got it?
Upload your link to your layout, card or other project by Sunday evening to be eligible for this week's prize.