We are passed the busy weekend - the garage sale went well. Friday was definitely better than Saturday, but we sold stuff (met the goals the kids set) and what was left over was packed up and dropped off with Goodwill that night. My parents were moved out and over - not without its hiccups, but it's done and they are getting settled into their temporary digs. I am the keeper of their dining room set, the delivery of which - combined with the garage sale - created a huge mess in my house. The proverbial dust has settled, and I now have actual dining room furniture in my dining room; a first in my 25 years of marriage. Father's Day was spent with both families - one for brunch and one for dinner, with a small break to celebrate the father in my own house.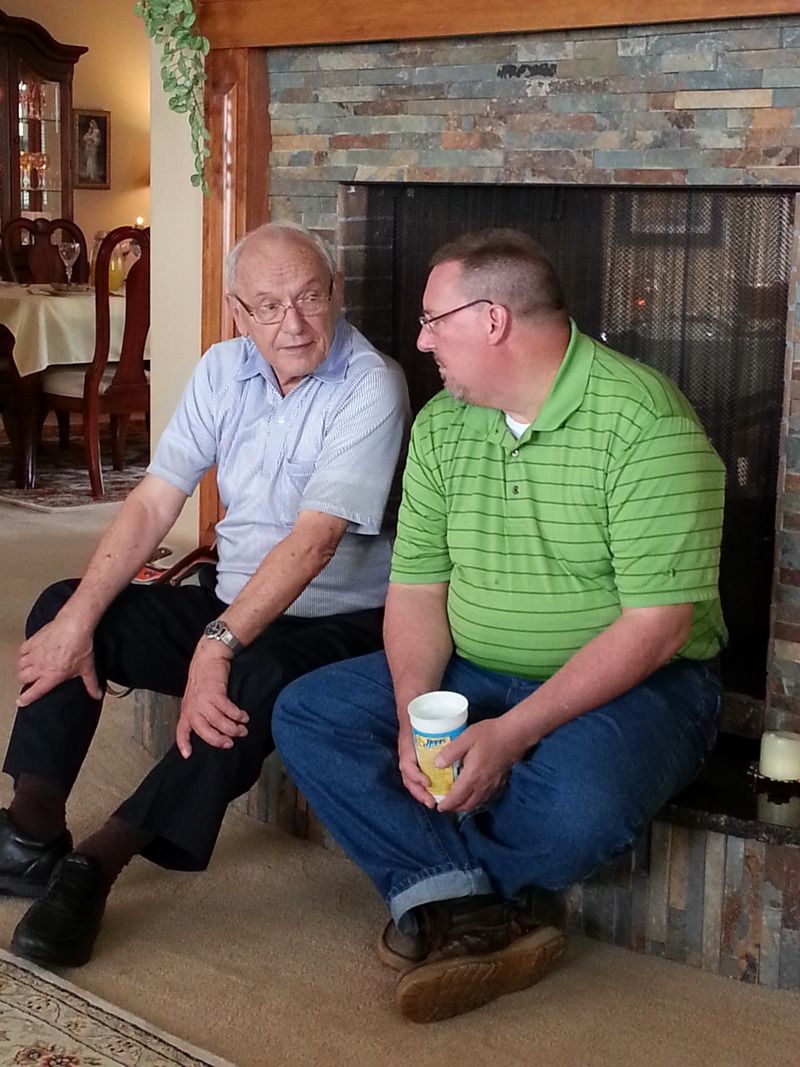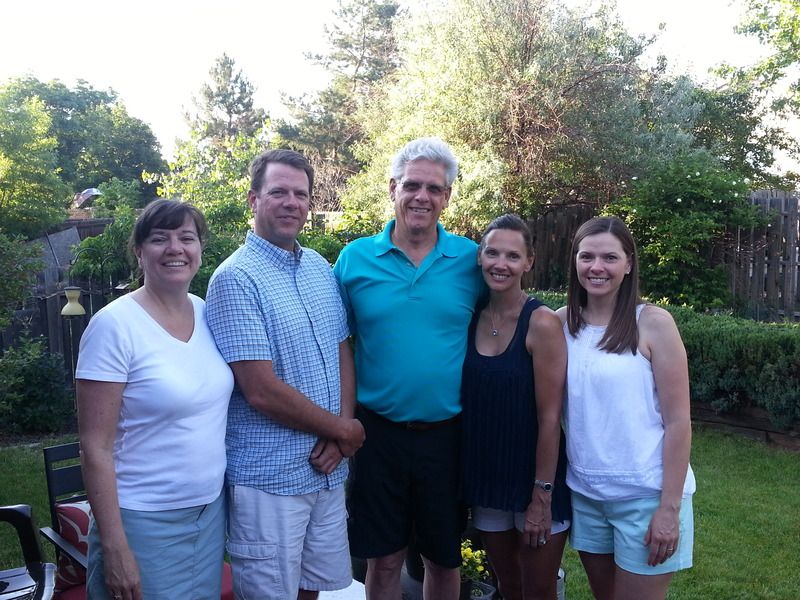 We are never to old to enjoy a good splash after the rain.

We are selling all kinds of things - this one is "solb"

We are father and son (who is also a father.)

We are playing "Chubby Bunny" and they can have at it. The only way you'll get me eating marshmallows is fire roasted and dipped in Bailey's. Or day-old Peeps at Easter.

We are trying to earn $10 in the "Eat six saltines in 60 seconds" challenge. Only the challenge-issuer won, and that was because he didn't have to pay out; he, too, couldn't complete the challenge.

We are family, minus one sister.

We are just happy to be playing in water.