When I disappear, blogging-wise, it's certainly not intended. Too many doctor visits, too many medical tests last week left me pretty . . . well pretty done. My mental thought capacity was spent thinking about my hubby and left room for little else.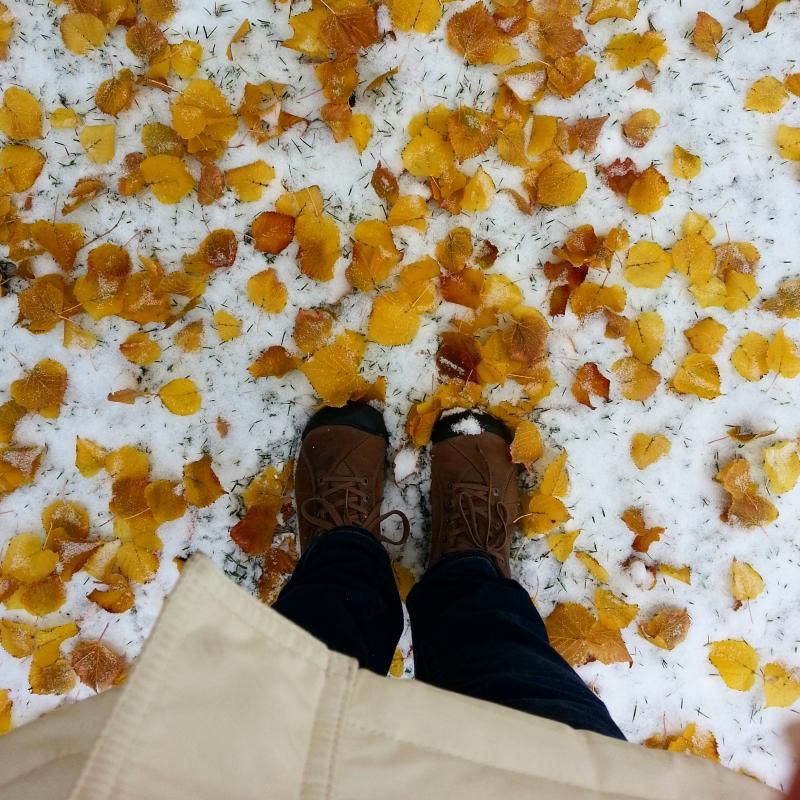 But I'm here today. I'm freezing, but I'm here. It was 70 degrees yesterday, and sunny. It was beautiful. This morning it was 16 degrees, when I left the house. It was grey and it was snowing. Watching the news this morning, it doesn't appear that Colorado is alone in this cold and snow. I'll be looking for all my warm stuff today and then I'll be doing my best to reclaim my home.
I've got bundles of herbs, cut in haste before the temperatures plummeted yesterday, air drying from my kitchen window valence. It's pretty cozy looking, and smells amazing. I've got a colander filled with tomatoes, picked with the same haste, that need to be roasted or frozen before fruit flies claim it as some sort of resort and spa retreat. I need to dig out the flannel sheets. Laundry needs finishing. Last night I noticed the dust in the house is only a day or two from organizing and becoming these psycho Minions from Despicable Me II. . .it's scary.
For all the tests hubby has had, we know precious little. There are more tests and consults this week and in the coming couple of weeks. If I miss a post, or five, you'll know why and that it's not because I wanted to.
Happy Tuesday,