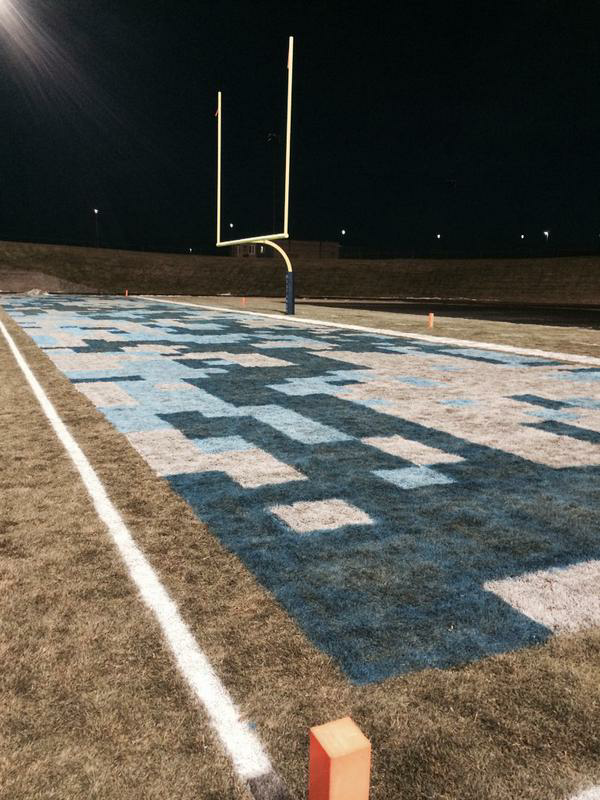 We are grateful for first grade Thanksgiving programs and all that that entails. He had a speaking part and did awesome!

We are super happy for big sisters whose schedule allowed her to come watch.

We are a 14 y.o. boy, so unusual sights like these merit capturing them to prove to your friends you saw what you saw

We are pumped for the state championship semi-final football game.

We are crushed by the loss. . .27-15. There's still so much to be proud of. Go RV!

We are knitting. We are going to ignore the age of the project and just keep knitting on.

We are grateful to a hubby who somehow read my craving.