The past several years I've taken part in 30 Days of Thankful (2012, 2013, 2014 I just finished Week in the Life) by Cathy Zielske. It started as a blog feature, but it looks like she's now created a class with it.
It was, and is, a super simple project - documenting things you're thankful for for 30 days. November, with Thanksgiving, seems as good a time as any to be mindful of looking for such things during the day. It's a great "getting my head on straight" project as we approach Christmas and trying to keep at bay all the commercialism that the holidays have become.
I have created at least two mini albums with my photos from the month. The albums are more than simple - the photo and a brief description on a single 6x6 page. Seriously, that's it. I don't think, thought I'd have to look, I've even done embellishments. Because of its size, it's a great use for past Bigger kits, though you may need extra cardstock depending on the type of album you're pulling together. One page equals one day. It can't get any easier than that.
With those thoughts in mind -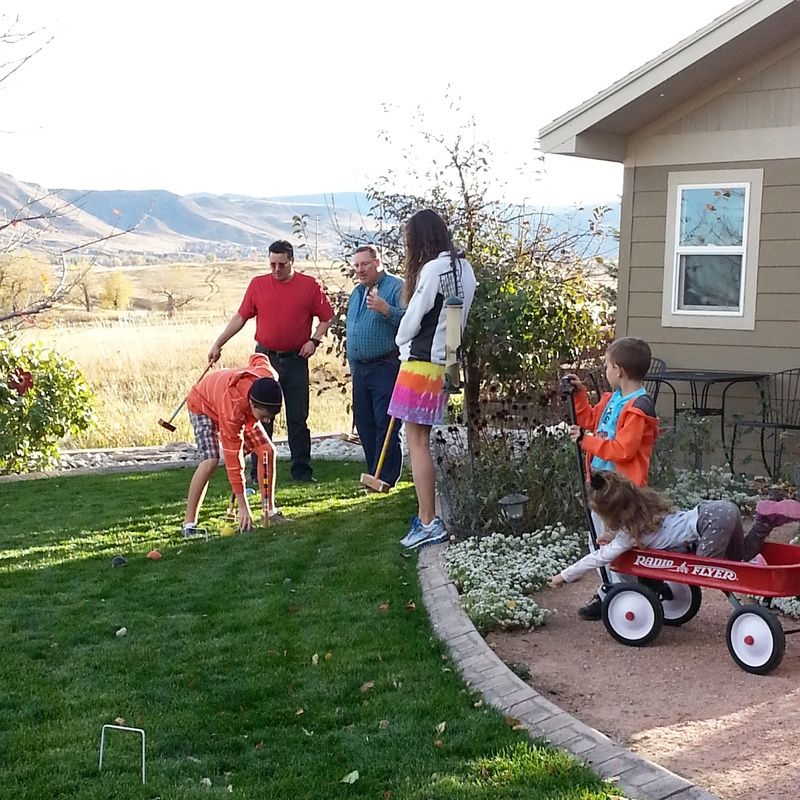 Grateful for gorgeous Colorado Fall afternoons and family.
Be Thankful.