We're under a Winter Storm Watch with a "guess" that we'll get upwards of a foot of snow. If you heard or read of my lament about no snow, if the forecast holds (and if you live in Colorado, you know what a big, fat IF that can be), I'll be getting snow in spades! My boys already have the day off, but my daughter would love a snow day; actually so would Mom, it would save the 6:30 AM scrap-the-car-off-white-knuckle-watch-out-for-stupid-drivers drive to take her to school.
I hope you're creating your first layout from yesterday's challenge. Also, next week's challenges will all center around the Bingo Card. Email me at
lori@apronstringsdesigns.com
to get your copy to play along.
For

today's challenge

, let's use Sous Chef Tomi Ann's adorable card. Choose anything from it that inspires you: the color combo, the banner, the theme whatever.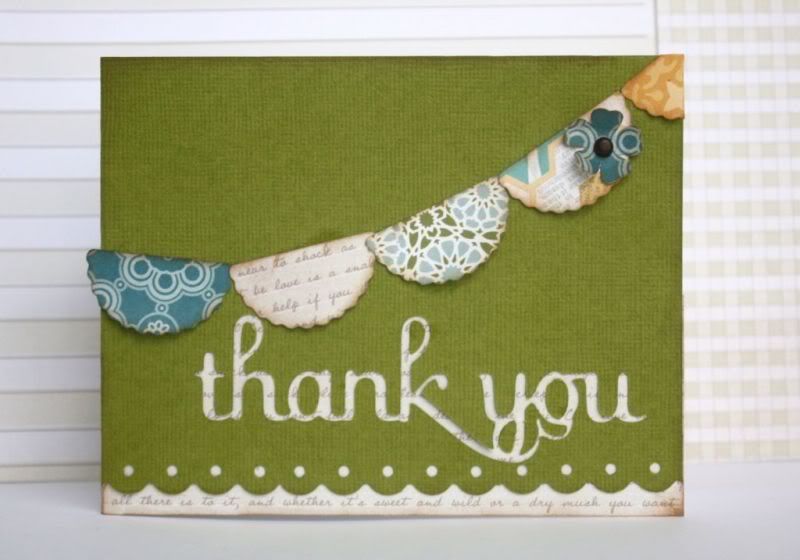 Upload your layout by Saturday evening to be eligible for the prize: 10-sheet Patterned Paper Grab Bag.
My brain is spinning with the to-do list, the every-growing to-do list. I'm off to do a brain-dump of all of it. LOL, maybe then I can focus.
Happy Thursday.