If you follow me on Instagram, you already know I did pretty good incorporating my scrapbooking into my everyday over the weekend. I had already pulled photos to go with this Bazzill Nordic Pines line from the January Smaller than a Breadbox kit.
I already knew I was going to do a traditional layout. . .a decision made for me because I was out of Project Life® photos to work with. (I took care of that over the weekend, too.) To take the "must create" pressure of, I used a sketch from Becky Fleck's Scrapbook Page Maps: Sketches for Creative Layouts.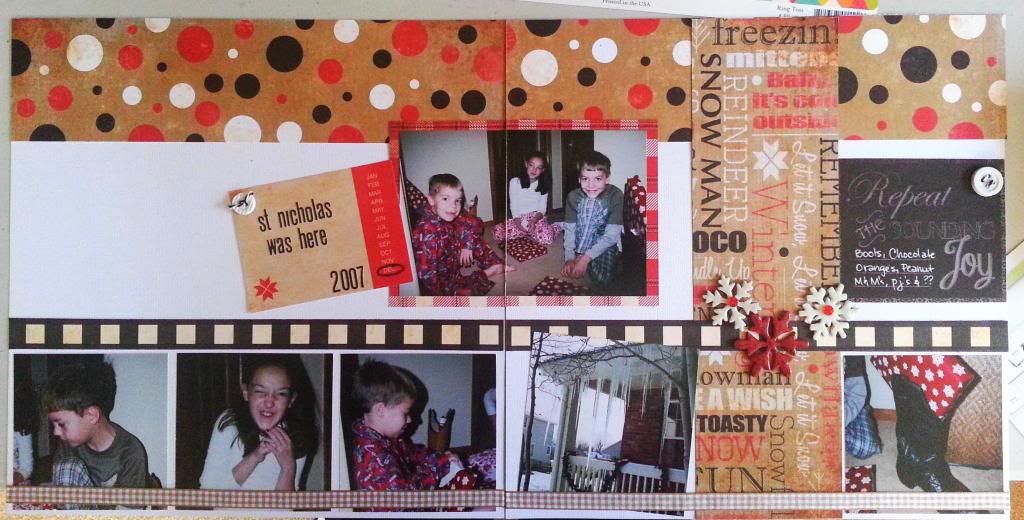 I stuck pretty true to the sketch - minus one photo. And a "woohoo" for me is that I used a pretty decent chunk of the embellishments, typically a struggle. Plus, holy cow, I painted and glazed the chipboard. What got into me?!
Here's what I had left over, about a third of each of the papers, the black ATC tag, a few buttons and the Goosebumps.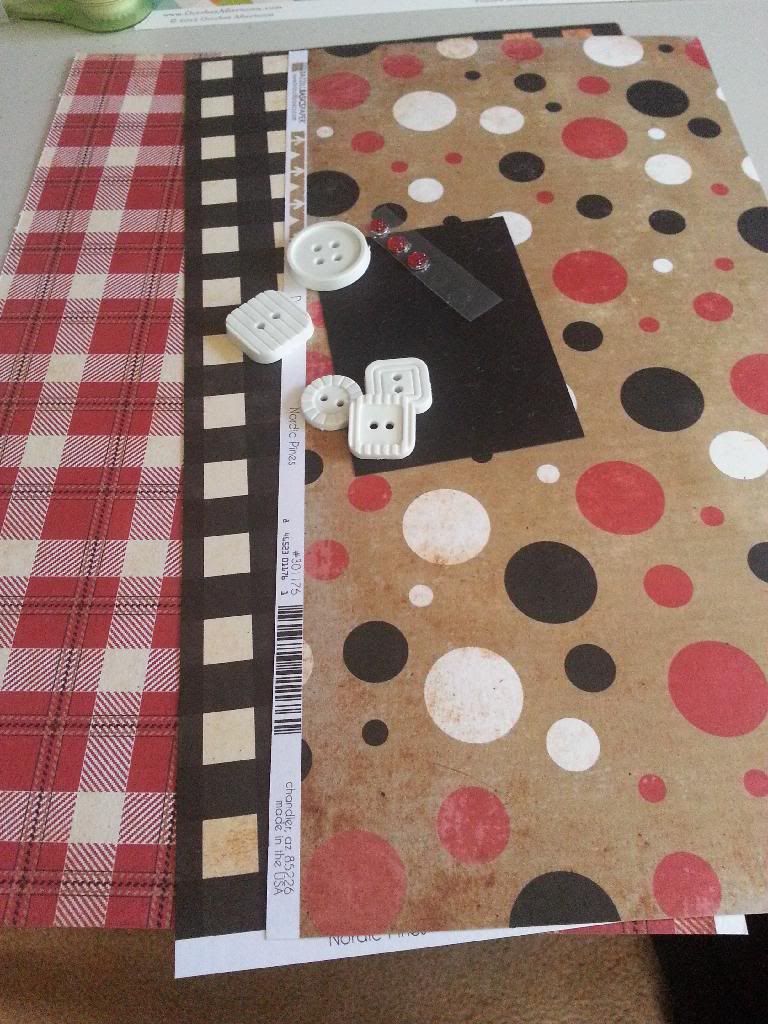 Using that, plus cardstock from my own stash I created three cards - including the one based on a January Card Kit card (by Wendi Robinson) I picked on Friday. I love the pleated ribbon look, but I'm sorry, I'm not hauling out my machine to stitch it down. So, I just applied double-sided adhesive to the back of the ribbon and pleated away. Wha-lah!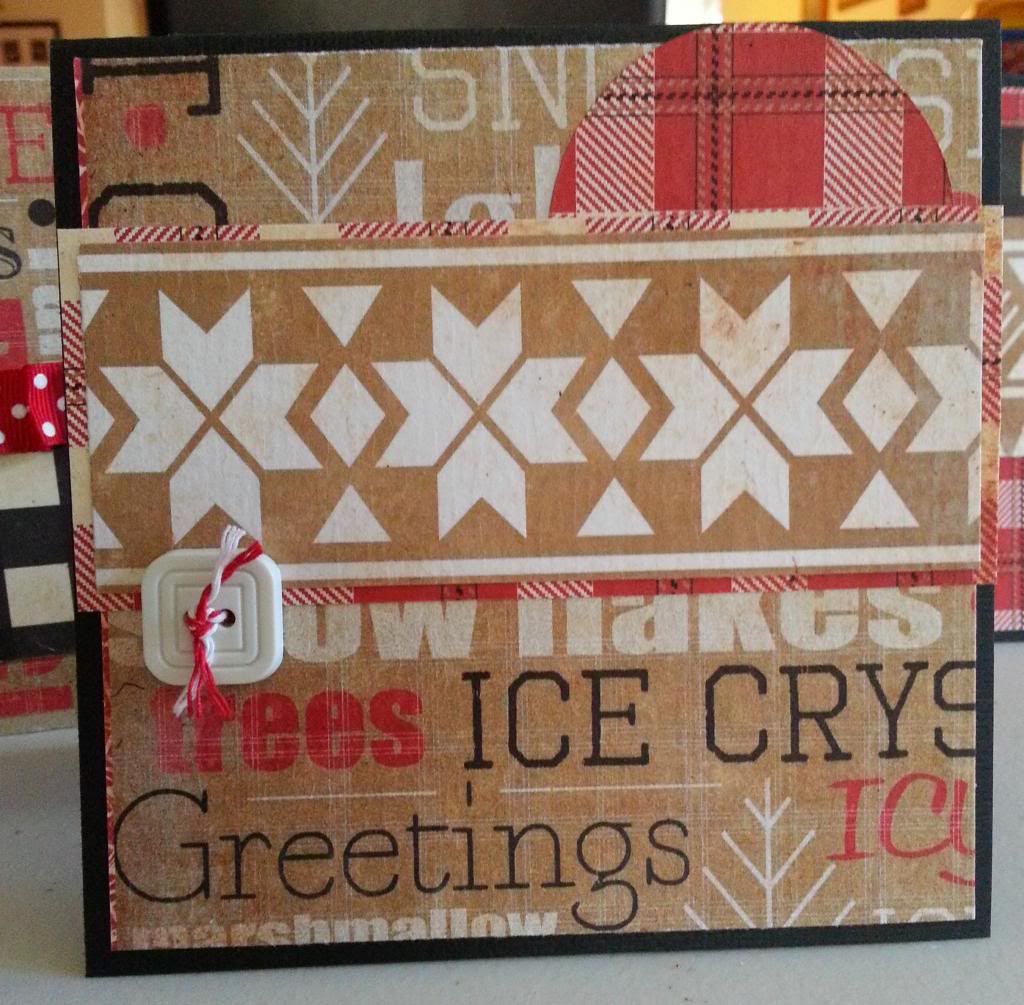 I have to say, I'm feeling pretty good about what I'm getting done - and it's taking a little practice to get into the practice of it all, but . . .
Also in the crafty arena, I knitted a bit, set up more photos sheets for getting more PL done - I have through August to print and I pulled and cut photos for another traditional layout.
Happy Tuesday,