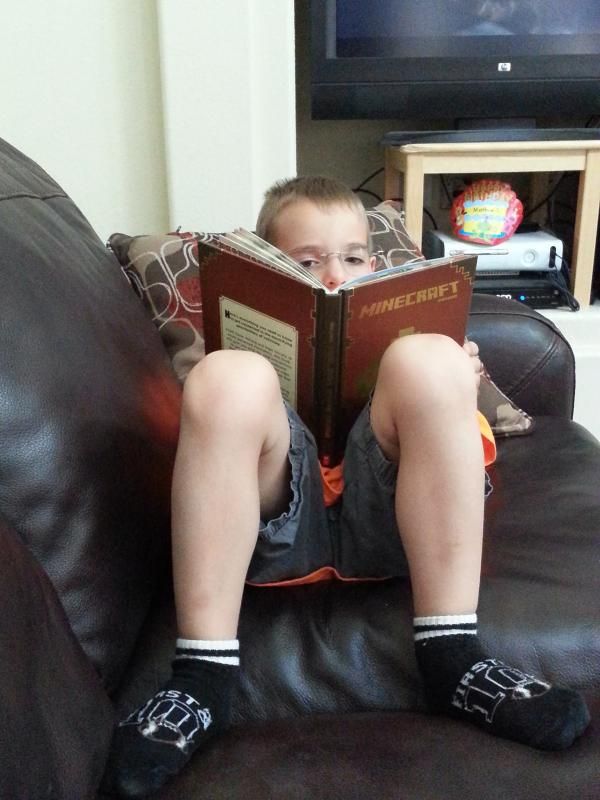 We are all reading and each has his/her "good" book. Minecraft is his.

We are still into the whole marching band thing. I never played, but there's something about watching them and listening to them that I just love.

We are crafting.

We are kicking off Homecoming Week 2014 with Hawaiian Shirt Day.

We are Seniors, therefore on Generation Day, we are, well, seniors.

We are thinking they like Generation Day because they all get to stay in their pajamas

We are wondering why they are bent over in all their photos?

We are shopping for 80's Workout Day -- loading up on Day-Glo. What they ended up with is hilarious.