I found myself, again, ensconced on my couch after dinner last night with the book. I can't put the sucker down. I left the house this morning without it and I feel bereft. I missed the enormous weight of it in my purse - the sucker is almost 900 pages; I don't think any of the books in the series are less than 800. My kids are a little amazed that I'm three-fourths of the way through it. I want to tell them if it wasn't for them, I'd be well into book three by now. But that just seems mean.
I haven't decided if it's the book, or life at the moment and the need to escape it, that has caused a shutdown of sorts in my accomplishing anything these days. We've got a lot going on right now, i.e. we've gone from gluten-free for hubby to a menu that consists of five ingredients. FIVE! I feel like I'm on an episode of the Food Network's Chopped, and the only pantry item I get is sea salt.
I think it's time to try to re-incorporate the creative back into my days; at the very least, the week. Something more creative than, "How can I make this unseasoned chicken and rice seem different than yesterday's unseasoned chicken and rice, given that I only have salt." I haven't touched paper, thread or yarn in weeks. And since I have nothing of my own to share today, I thought I'd toss out projects from people who are creating . . . namely the Sous Chefs.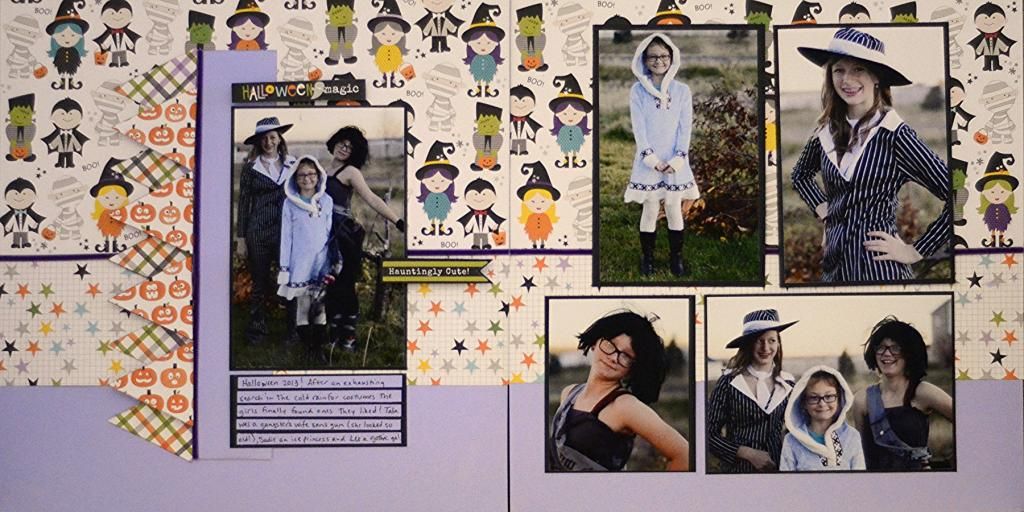 Jennifer Halleck created this layout using the Bella Blvd line from the Smaller than a Breadbox kit. I love the little flags on the side of the single photo.
The Carta Bella line from the Bigger than a Breadbox kit is what Maria Swiatkowski used for her fall layout. It must be something with the tags, because I love the ones she used to mix in with her journaling card.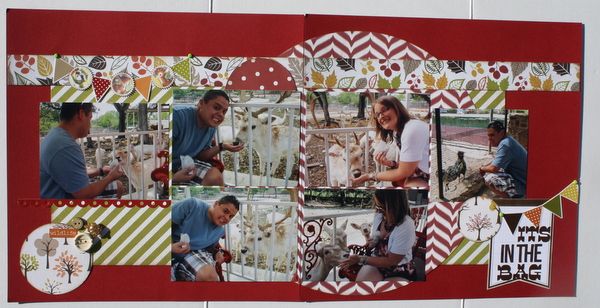 Kristin Perez also used the Carta Bella line here. I love, love all the circles.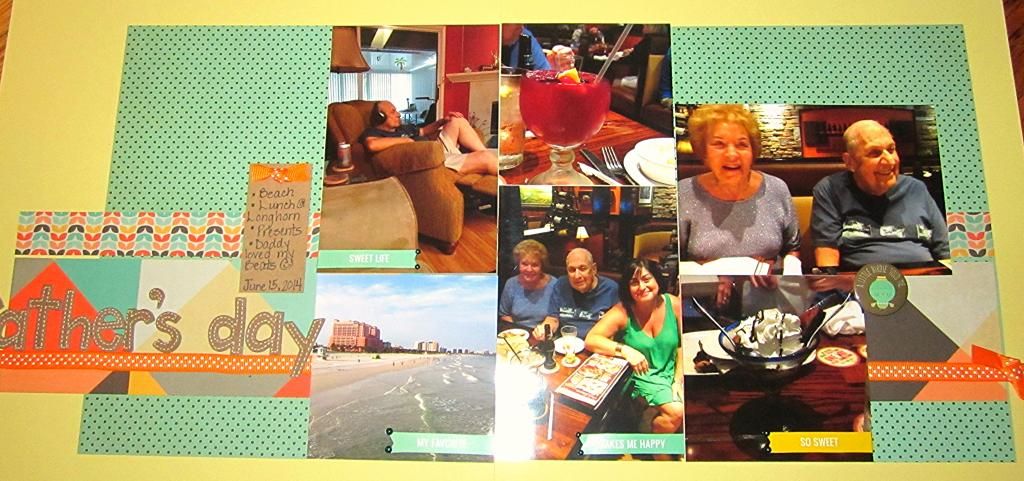 Nancy Longo chose to work with the Fancy Pants line found in the (now Sold Out) Smaller kit. I love how she lined photos, minimally cropped photos at that, up along the seam; a great way start a layout.
Finally, we have just one of the seven cards and a tag that Wendi Robinson created with the All Year Cheer kit.
Looking at these, breaking them down to their parts, I could totally crank out any one of them. Now to just do it. It's got to be infinitely more fun than practicing post-apocalyptic cooking methods.
Happy Thursday,