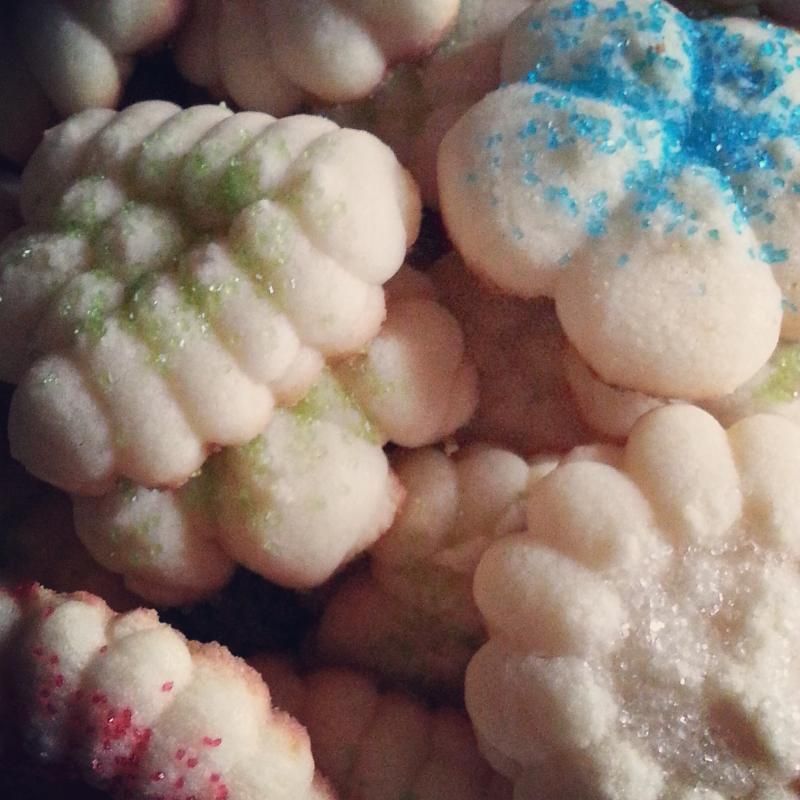 So it seems Christmas Eve is upon me. Apparently, it's tomorrow. I'm not sure who deleted a week or three off the calendar this year, but I think that's just rude.
As of Thursday, not that you'd know since my posting has been pretty sporadic, I had ordered a handful of gifts under the "should be there by Christmas Eve" promise. I didn't have gifts for the 6 y.o. Not a one! And didn't have any ideas what to get him. I had no clue what Christmas Eve dinner for 18 would look like. I hadn't a present wrapped, not that there were any to wrap. I had a Cookie Bake at my house in just days with nary a clue as to what my offerings would be. . .and the house was a disaster.
Now, we're down to it. The Cookie Bake went off with at least 50 pounds of butter represented in 22 different recipes. I have a menu for Christmas Even and a shopping list. All that remains is to come up with a game plan, since we are attending the 3 pm Children's Mass and dinner will be at 6 pm. If you've ever attended a Christmas Eve circus service, you'll know that not only are you unlikely to leave within the usual time-frame (which makes entertaining after really fun) but your Christmas Cheer is sorely tested on those around you who seem to have forgotten they are in a church and not in a sports stadium, concert venue or the local Starbucks.
I digress. I'm still awaiting the arrival of several packages. However, the 6 y.o. has been now shopped for. The presents that were purchased over the weekend in spurts, rather than the marathon it will be today, are actually wrapped and under the tree. I consider this my greatest accomplishment so far this season.
My home cleaning service, Children-on-Christmas-Break, Inc., should be happily finding, and completing their assigned duties for the day in prep for tomorrow's festivities. I'm guess either a) they haven't found the list, because nobody is calling to complain that the other person isn't working, or b) will use their honed selective sight to not see the list and use that as the excuse for still being in their pajamas when I check in with them later. Good staff is so hard to find!
I'm off, credit card in hand, credit limit not yet exceeded and a list of things to round up.
Happy Tuesday,