I am well aware my blogging has fallen away the past couple weeks, and I am sorry for it. However, it's hard to come up with interesting content when there isn't much interesting going on life-wise; or it's repetitive - how many times can you say, "Another doctor appointment with hubby?" (speaking of, what is up with one test spawning two more? Especially when all we seem to be doing is crossing off things that AREN'T. Which I suppose has its merits, but I'm pretty over those,) or "Nope, not crafting yet."
I could list off the things I haven't done and desperately need to do - but that would be about as interesting as watching needles fall off the Christmas tree. Suffice it to say, when I finally grasp the enormity of my list, I expect my head will explode.
I think maybe doing December Daily this year - formally that is - might have helped. But we had a few fun things this past week.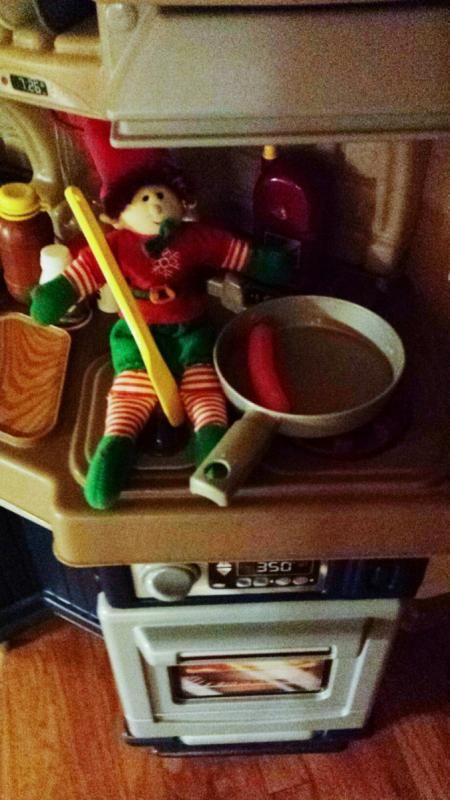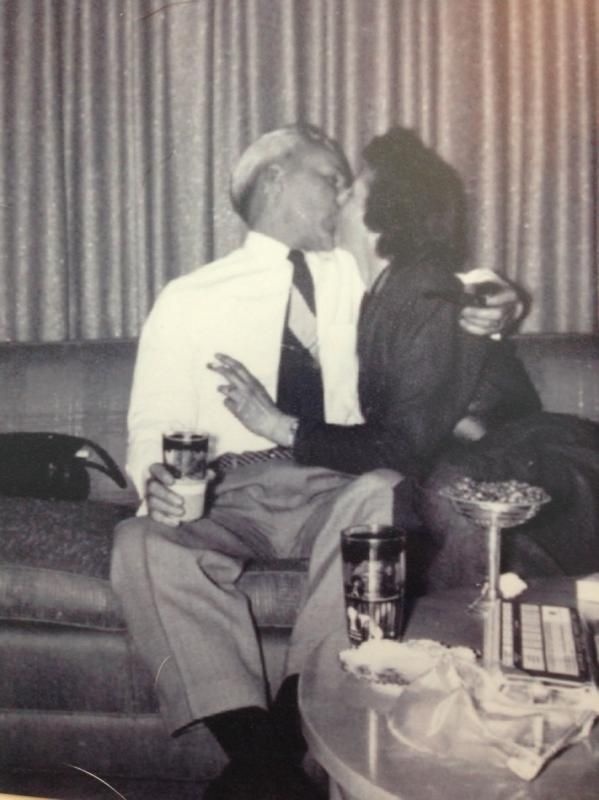 We are beyond excited. Seriously, way beyond. Not only was the 17 y.o. (and her "Fam") going to the game, but there was much laughing, huge grins, dancing and hand-sweating when she found out that her little group was invited to sit on the player's bench during the pre-game warm-ups. She texted us with pride and great enthusiasm, and a lot of exclamation points, that she was "iced" and then almost sweated on by some of her fave players. She was over the moon. All you had to do was say "Saturday's game" to be greeted with a smile of pure joy.

We are delighted, though we try to cover it with dismay, that our elf continues to make mischief, found loudly by the 6 y.o. each morning. Upon coming downstairs each morning, he's heard to exclaim, "Alright, where is he and what has he done now?"

We are recalling fond memories of my grandparents when this photo was posted by my sister on Facebook.

We are on a date. Downtown. Dressed up. And you can't color on the table cloths.