We are having a hot spell . . . or were. . . Monday and Tuesday with temps at or above 90. Summer always overstays its welcome here. Today, though, as I opened curtains and blinds there was more gold in the trees and a scattering of fallen leaves in the street. Fall is here and it won't be a long one, unfortunately!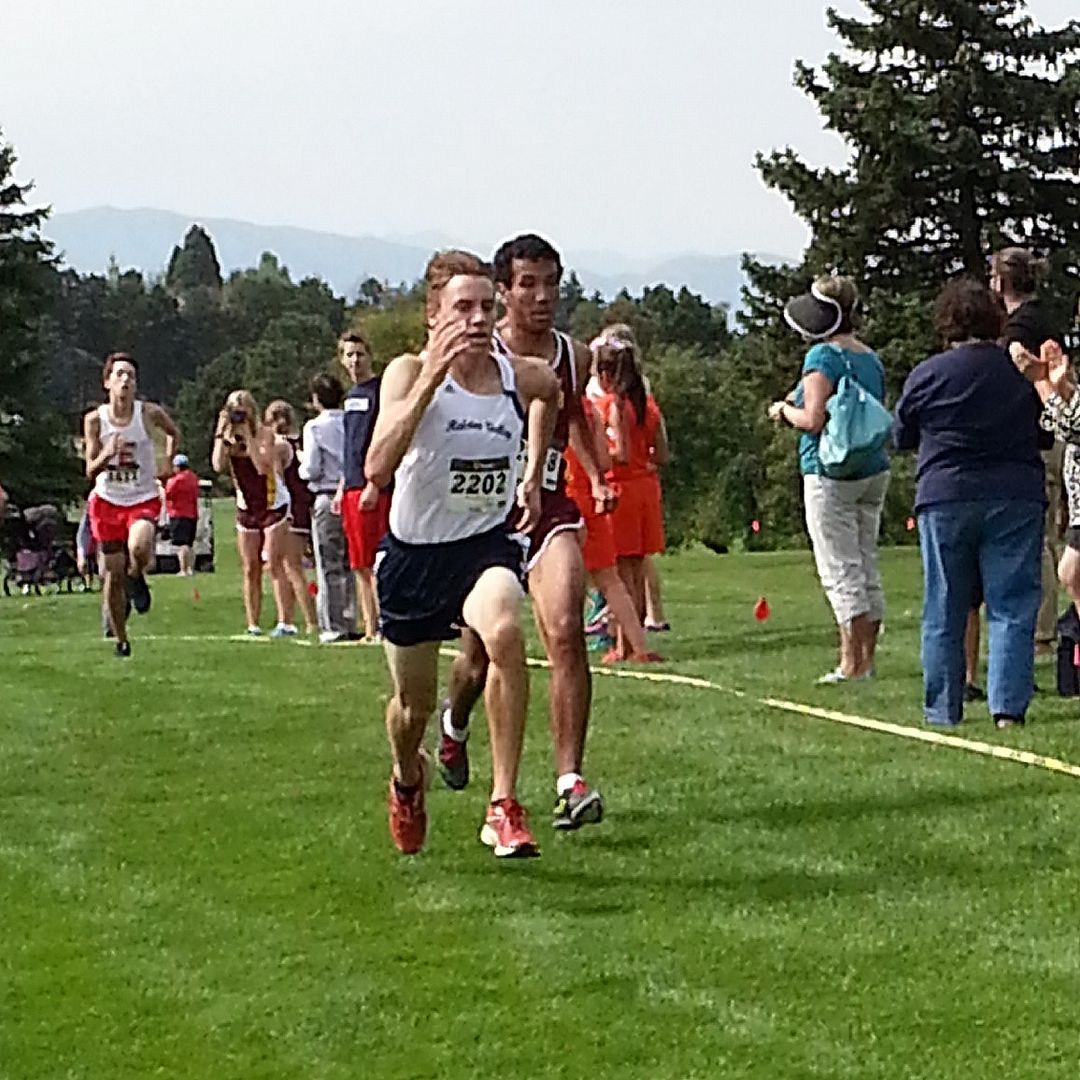 Finished up a weather unit by being weathermen and predicting the weather based on previous patterns the kids tracked.

When there's a lot of laughing, A. LOT. of laughing, in some far corner of the house, it must be a new SnapChat filter.

A meet that was nice and close to home and had him shaving a minute off his previous run.

Birthday number Eight for this one.

The birthday boy and Granny holding a most prized gift

Two of the three Birthday 'palooza participants

Creating. This time in watercolor

Colorado Evenings

The first of two meets this week. This one, the course was challenging. The weather was hot and humid. It knocked the stuffing out of some finishers. . .literally. Probably the only time that there is some gratitude (if you can call running seven miles a day something to be thankful for) that your school sits on a hill and any way you and your team do training runs you're going to be running hills. Thanks to those hilly runs, this dude finished strong.