I guess it's after Easter. . .there is Peep sugar dusting my floors and sprinkled across my tables, Easter Basket grass crunches under my feet, and not in the good way, and floats down from . . . I have no clue where it comes from, little tin wrappers from what I assume is chocolate eggs are found balled up all over the house, there's an overabundance of ham in my 'fridge and I seem to have gained two pounds overnight. Seriously. . .Overnight! There's no tree to take down and no pumpkins decorating my porch, so yeah, it must have been Easter.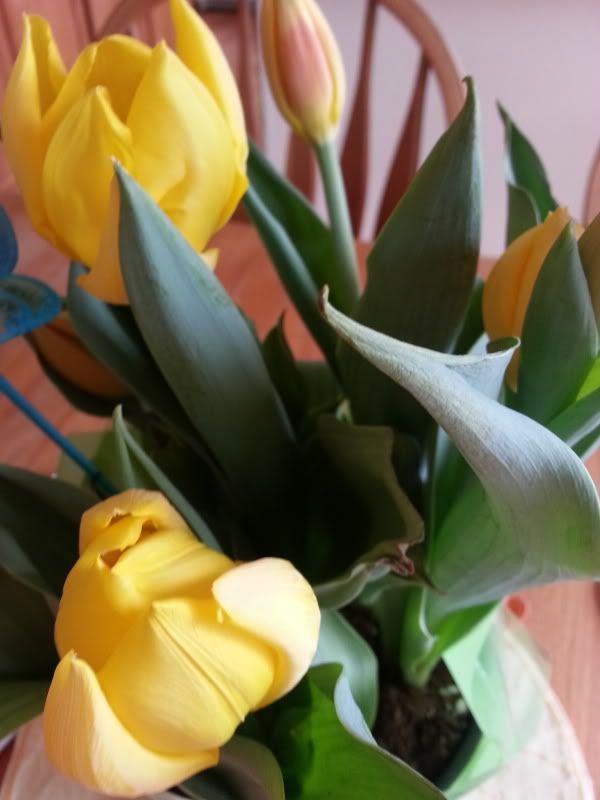 It passed in such a whirlwind that I'm not sure I got to enjoy it much. I had boys serving during services on both Holy Thursday evening and Good Friday evening. We colored eggs between a soccer game and heading to church for the Vigil Mass on Saturday night. Got up Sunday morning, hunting for eggs and baskets took place while I prepped for the small Easter dinner that I was hosting. Scrambled to get dressed and head to my parent's house for breakfast, more egg hunting and sugar consumption. After too short a visit with them, headed home to finish getting dinner together. Ate with hubby's side of the family and visited for a bit. Cleaned up. Got the 4 y.o. to bed during a sugar crash. Went down to watch the season finale of The Walking Dead. On a side note - to those who watch The Walking Dead (we are serious followers - we may have withdrawals this weekend) can I just say - I'm over the governor. Really? He's like freakin' Rasputin - how many people have had the chance to off that maniac and nobody did it! Anyway, I ended the weekend working on the new site for its launch yesterday. By the way. . .how do you like the new website?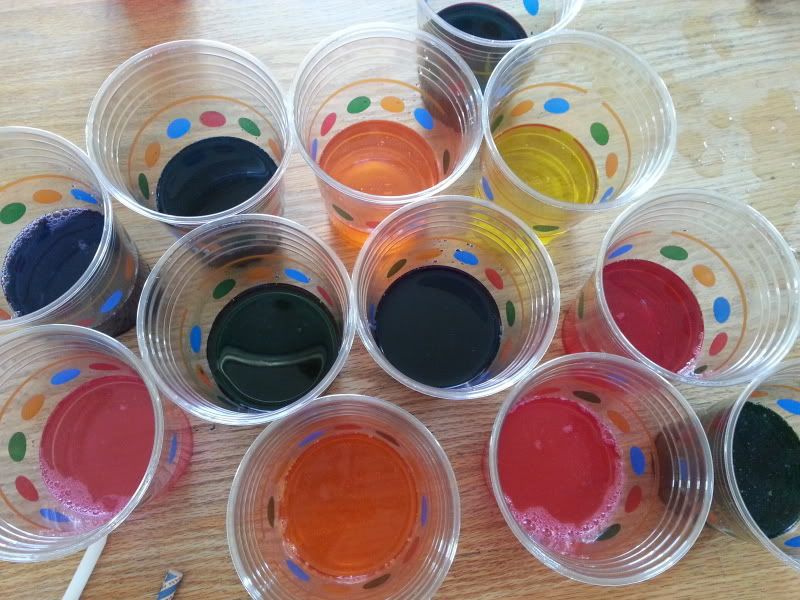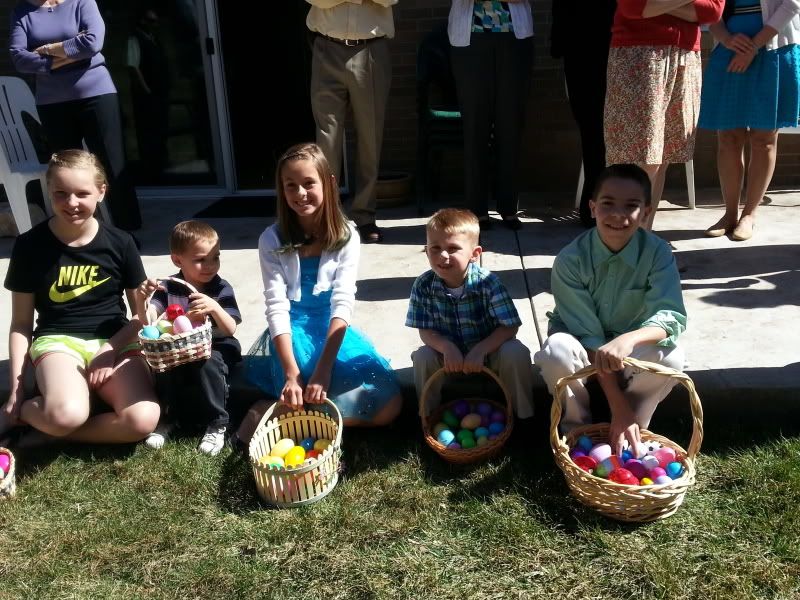 If you're over the remains of Easter baskets, I suggest you escape to your crafty space and use this ad from Crate & Barrel as your inspiration. Shoot, the mess will still be there, right? No little elf bunnies are coming to clean it up. . .so go, grab a handful of chocolate eggs and head off to craft a little before tackling the mess. Use the color scheme, use the layout or find something else - wood grains, twine, circles, etc. found in the photos to provide your inspiration.
Go ahead and upload your work to the comment section and it'll enter you into the drawing at the end of the month.