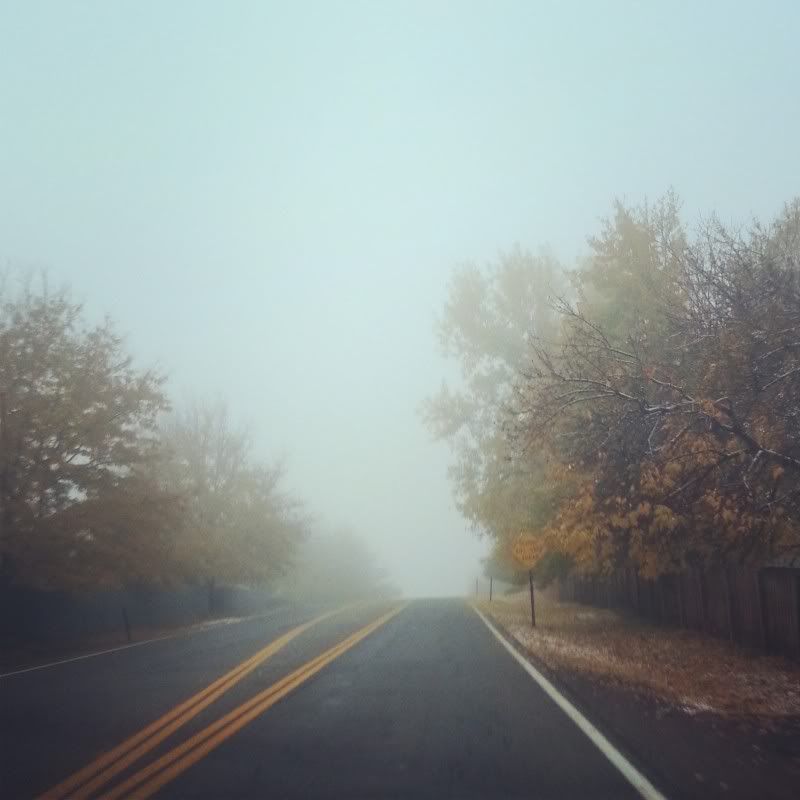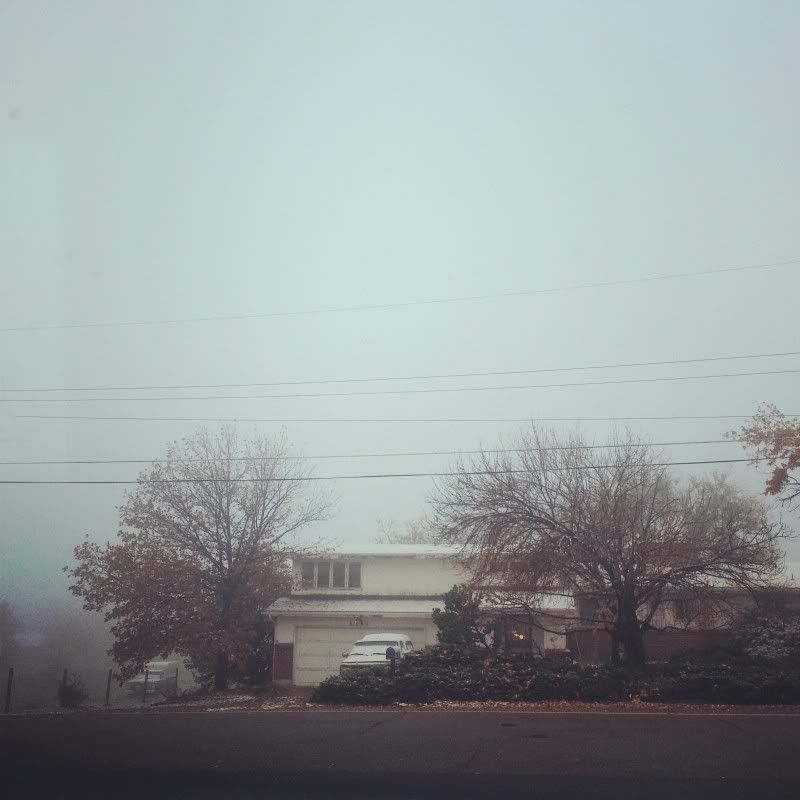 I woke up to pretty dense fog outside the windows and a pretty foggy brain, that so far, no amount of coffee is burning off. Usually, behind that house (above) you can see the foothills and the mountains beyond that - they are just a stone's throw away, though you'd never know it today.
In years past, I'd be in final, sometimes frantic, prep for Halloween. But with only one trick-or-treater this year (we will avoid the ache this causes my heart) prep is pretty easy. He's had his costume since it was given to him as a birthday present - Fireman - thanks Grandpa who thought he'd love it; he does. They no longer do dress-ups at their school (well, they do, sort of, but I'm boycotting - long rant would ensue, so again, we're just going to avoid the topic all together.) The candy was purchased a week or two ago and is waiting for the giving. The remaining two pumpkins were carved right after school yesterday. Two others were carved with significant others over the weekend. Decorations have been out - I just rotate a few candle-lit ones out to the porch on the actual night. So yeah, I'm ready. The 5 y.o. is ready. Bring it.
With Halloween tomorrow, I thought I'd look for Halloween inspiration for today's Croptober. And I found this one via Pinterest which led me to Wee Inklings. Besides just being a cute, totally customizable idea for a card, I love the duo-color combo. But mostly it made me think how easy it would be to incorporate my stamps into my scrapbooking (something I always tell myself to enable the purchase of yet another cute set.) Seriously though, stamp an image, mat it and hang it on a banner along the top of my layout. Cute. Cute. This card also makes me think I need embossing folders - and I do, right? What does the card inspire in you?
Link up your creation to the comment section for a shot at the October drawing. If you complete two or more of this week's challenges you'll get a little extra treat from me.
Happy Wednesday,