I went to bed with rain splattering the windows. No big surprise - the weather guessers called for it. I woke this morning and peeked out the front door window to find the rain was now huge, fluffy, white flakes falling and covering the lawn. This was at 6:00. By 6:30 there were squeals coming from the second floor as the 5 y.o. discovered the snow. He was so excited, opening blinds to show anyone he could drag to a window.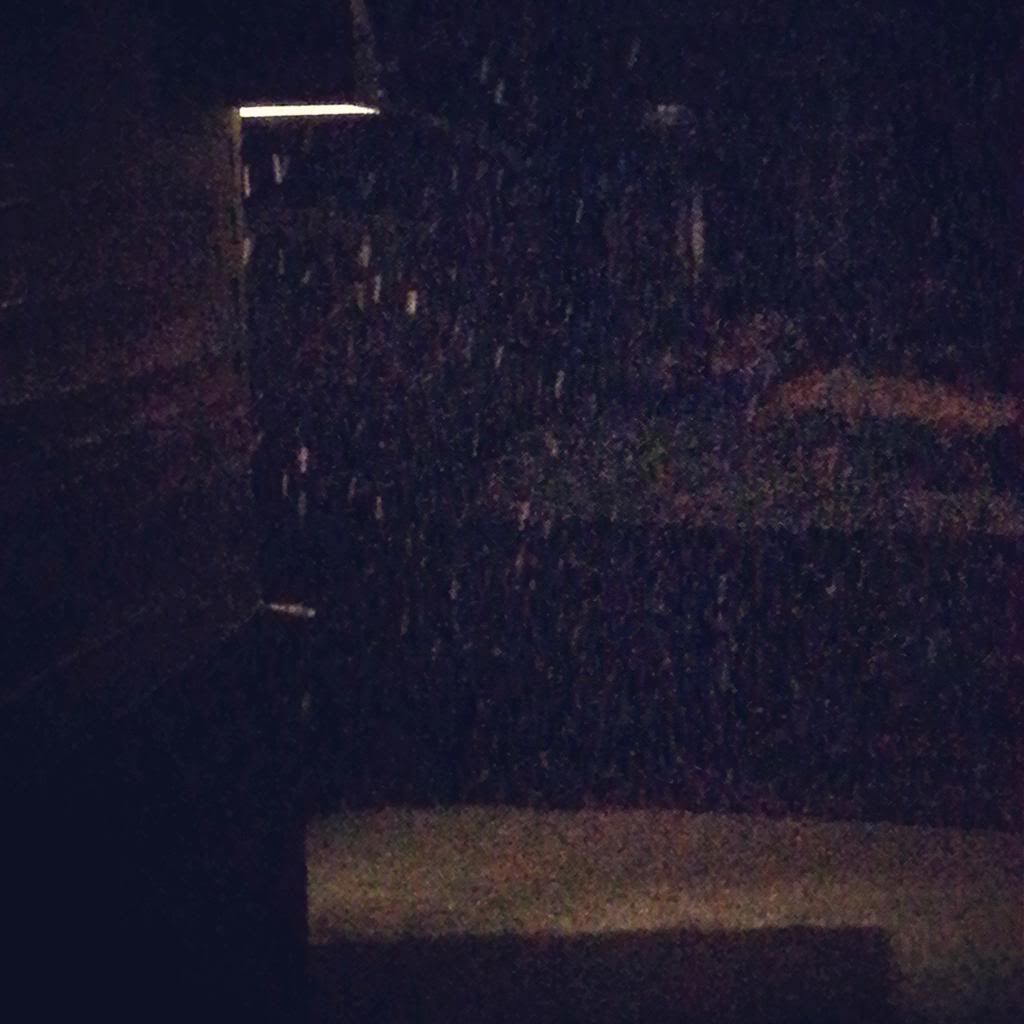 By 10:00 the sun was playing hide-and-seek with the clouds making the colors of Fall pop. I enjoyed them all on my way back home after meeting a friend for coffee. The sun appears gone again for the remainder of the day.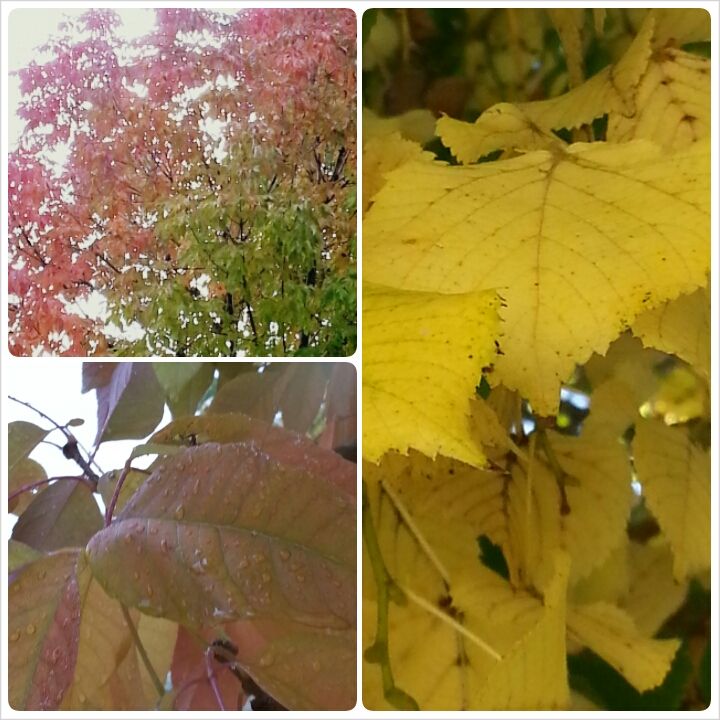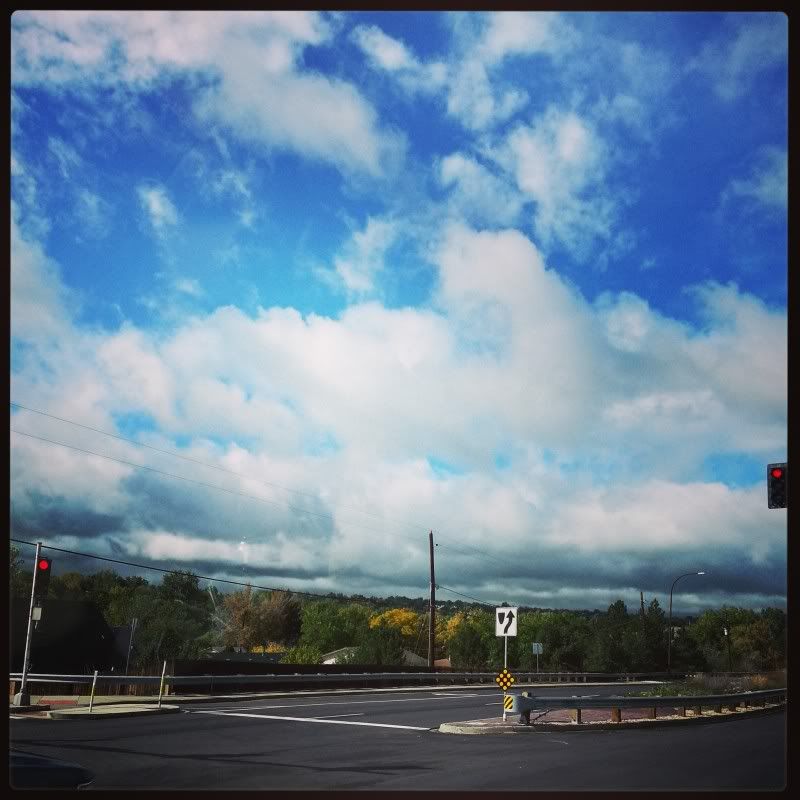 Day Four (Thursday) of Spirit week brought the coolest temps (until today) of the week. Which figures, it was Beach Day. My daughter and her pals looked beach ready. My son and his pals looked more like the group that wandered onto the beach after hitting the bar up the road. My son had taken off his lei, though I do see a pair of water wings, and a couple nods with Hawaiian shirts, board shorts and flip flops. Dudes!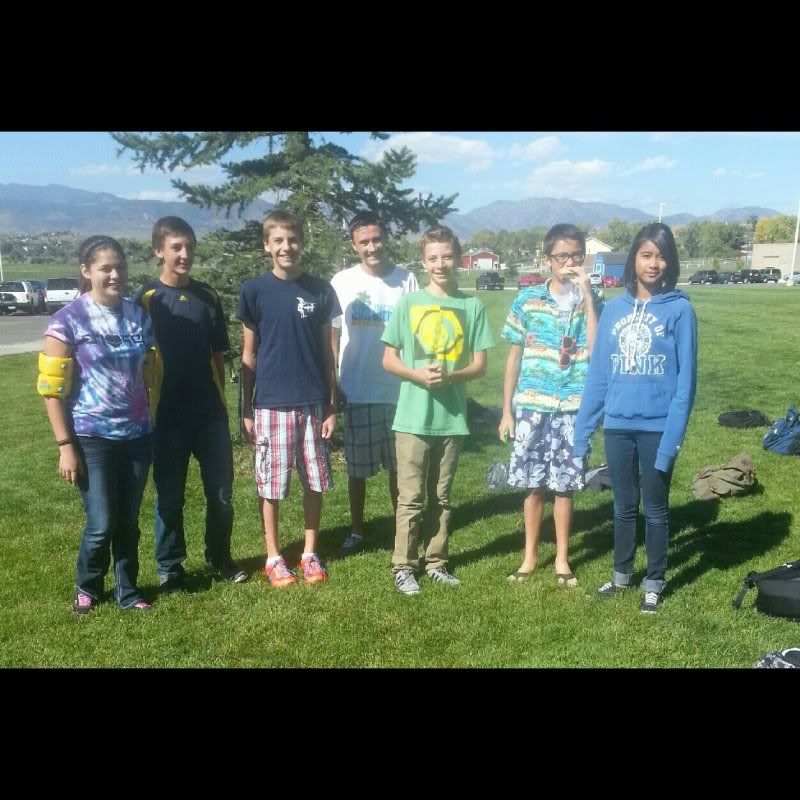 Tonight, with temps falling into the 20's, is the homecoming football game. I'm not fully informed of the plans, but there better be coats and gloves in the hands of people leaving this house. I'll also need to drag out some canvas to cover the garden.
I didn't cook from
Pinterest
this week, but if you're looking for some Pins that have been tried, you can find them
HERE
on the I Cooked That board. With the cold, snowy day I will be making Chicken and Dumpling Soup and if I get off here, some bread to go with it. Dessert will probably be just brownies. I'm feeling the need for chocolate on a day like this.
Soup is quick and easy to make and leave for the family if your intent on this Friday is to take part in the Croptober challenges from this week. Today your inspiration comes from a
Pinterest
Fall Card search. This one caught my eye immediately. I followed the Pin by Hip2bsquare to
Scrapbook.com's
gallery. Copy the card exactly, change up the colors and sentiment for a different take, use it to create a layout, or shoot, I love the banners - how fun would they be big and hanging on my mantle!
Link up your creation to the comment section for a shot at the October drawing. And if you create at least two items from this week and get them linked up by Sunday night, I'll find something else to reward one person with.
Off to start bread and brownies, look over my recipe for tonight and come up with a plan for the weekend.
Happy Friday.