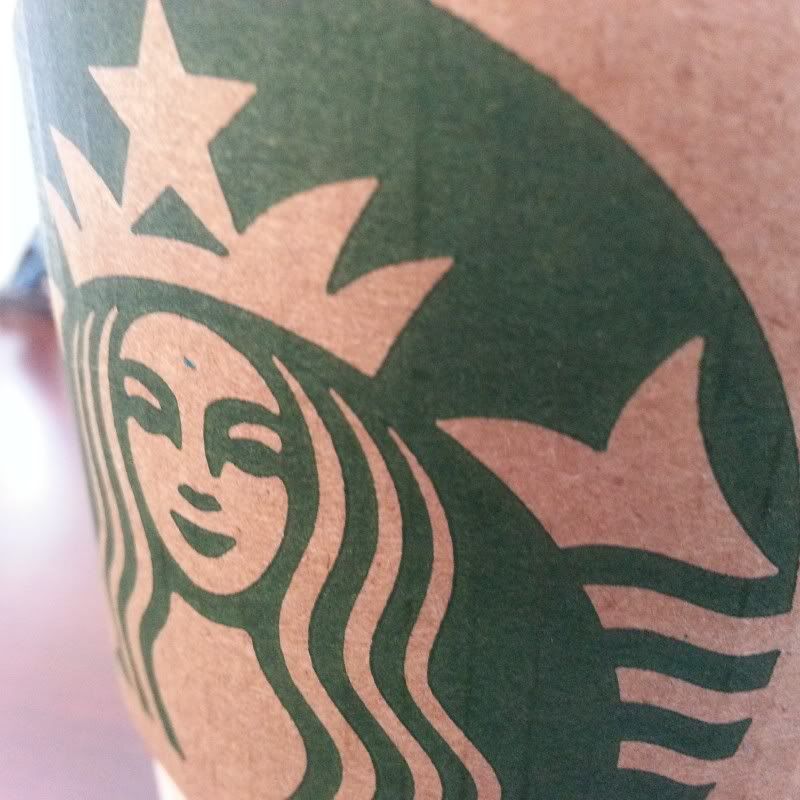 Hi, my name is Lori and I love Starbucks coffee; the more fru-fru the better. However, it's definitely a "treat." I don't drink it everyday (coffee everyday, yes. Starbucks coffee everyday. . .not so much). But darn it, they sent me a half-off-your-drink code this morning. It was like a little gift on my phone. What was I supposed to do??
Spirit week is rolling along. Here's my two High Schoolers in their team gear from yesterday, oh, and the wanna-be-big-kid in his favorite shirt. Then there's my daughter and her peeps in the halls. And finally, at the bonfire last night with her boyfriend. My son only got to see the set up for the bonfire. He and the car-full of Freshmen I was toting to church for Confirmation classes all looked longingly out the window at the firetrucks on hand, the barricades and the wood pile that would later blaze away. I felt so bad they couldn't enjoy this year's bonfire. My daughter said this was her first one as well - huh? Why hadn't she gone before? He does have three more years to attend, I say to try to assuage the mom guilt.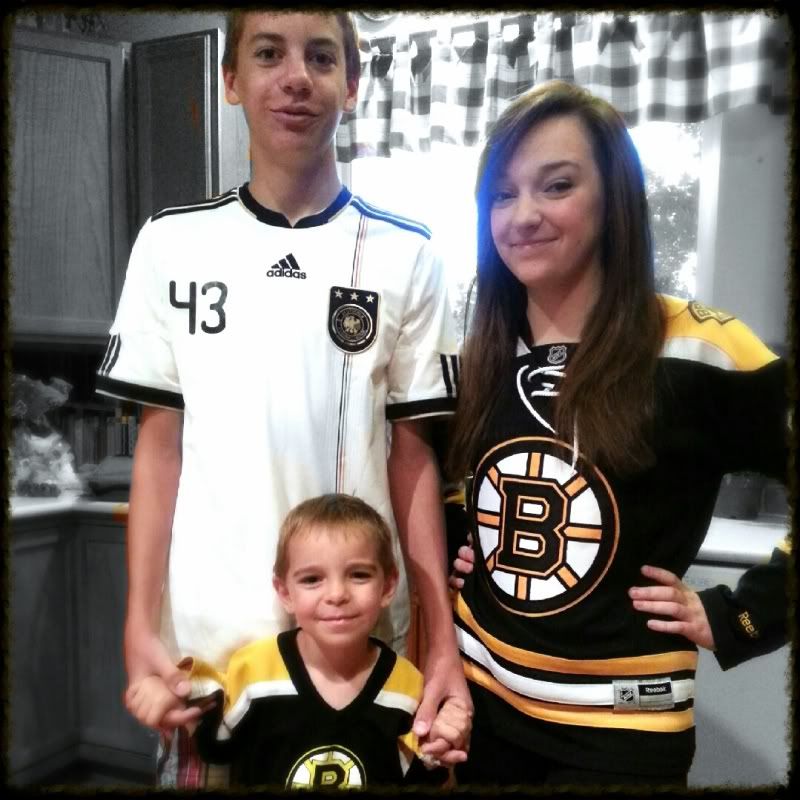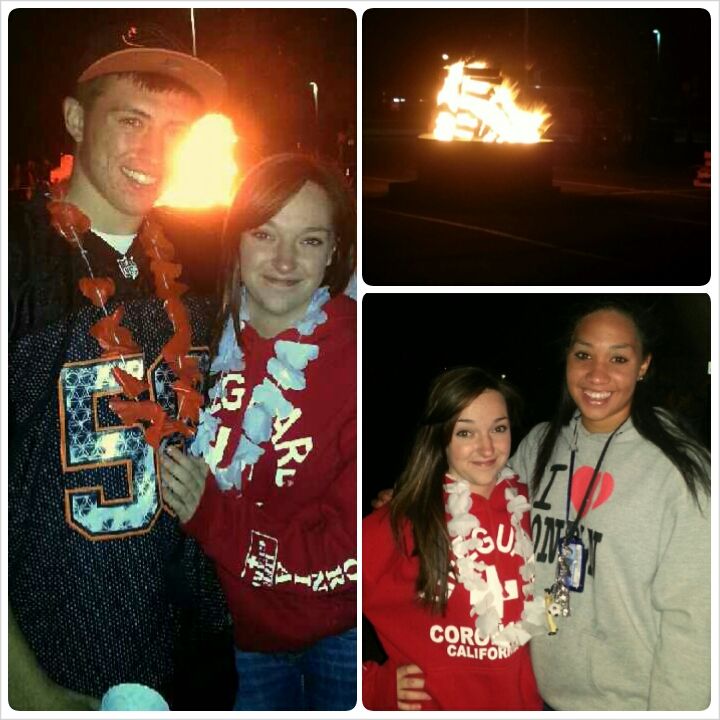 Today it's Beach Day. I saw my daughter's gear. . .my son's I heard a report on. It's his sister's lei that's apparently the nod to the Beach for him. I guess it works for him.
Yesterday I asked you, "Ghoul or Ghost" and had you put your answer in the comments and that you'd get the key today. And here it is:
Ghost - Include something sheer on your project

Ghoul - Distress something on your project
If you'd like to play along today, just pick Ghost or Ghoul and include the appropriate item. Link up your creation to the comment section for a shot at the October drawing. And if you create at least two items from this week, I'll find something else to reward one person with.
They say snow is rolling in later tonight and that we might actually see some here in the Denver area. My 5 y.o. started singing Christmas songs. He's gonna be bummed.