Yesterday was one of those day where I think, "I'll just get this one thing and then I'll go post to the blog." The one thing takes way longer than you expect, which leads you into another thing, and then another and soon it's like 11:00 PM. Dang.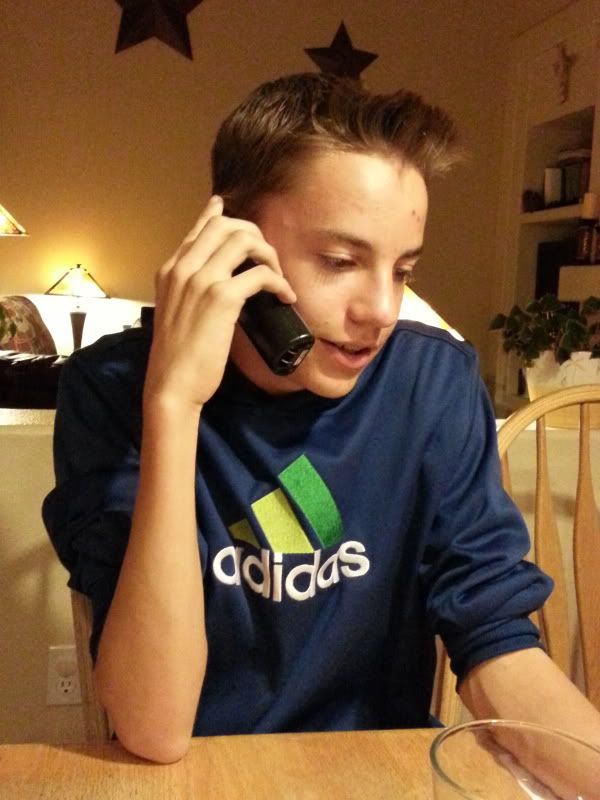 If I had posted yesterday, I'd have told you all about this guy. This is my second child. My first son. My longest labor. My a-type boy. My studious student. My taller-than-me-child. My joy. Yesterday he turned 15. I posted his newborn photo on Instagram yesterday - you'll see that post later. How that little round-face baby will soon be enrolling in driving classes, I'll never know.
I didn't cook from
Pinterest
this week, with the exception of this re-do recipe:
Cheesy Sausage Tortellini
, at the request of the birthday boy. I've made it once before and I'm not sure where the "cheesy" part comes in, other than the fact it calls for cheese tortellini, because there's no other cheese. That aside, it's an awesome good meal. Quick too! I had to double the recipe this time just to be sure there were leftovers.
I do have this issue with Pinterest. This growing issue. How the heck do I deal with this? This towering pile of recipes. I know, I know. Pinterest allows me to keep things electronically, so why print. There are several recipes that I refer to often. I don't have a computer in the kitchen on a regular basis, so I need to read them some how; I've tried on my phone and well. . .yeah. I can transfer the ones I use to recipe cards and then into a sheet. I need to sort out ones I don't use, haven't used and/or no longer appeal. But that's only gonna clear out so many. What to do??
While I try to figure out how to deal with my recipe problem, I'll help you solve your scrapbook stash problem. Today's challenge is to dig out this color pallet from your stash and use it. Maybe you can find the burgundy, orange and gold papers (several company have this color scheme: Basic Grey, Little Yellow Bicycle, Lily Bee) and combine it with eggplant brads, steel blue ribbon and some powdery blue cardstock, or some combination that works from your bins and totes.
Share your link in the comments and earn an entry into the November drawing. This week, I'll also toss out a goody to anyone who completes two of this week's challenges.



We've got a family birthday celebration for my 15 y.o. this weekend. We're also heading to a birthday thing for my sister this weekend. The 5 y.o. has a birthday party for a friend to go to. I see a theme here. . .
Happy Friday,