The rain is falling. The temps have dropped, and will continue to do so for the next 48 hours. They're even calling for snow overnight. I fear my precious Autumn will not be a long one, if we're here already. I'll just have to suck it in while I can.
I've mentioned taking the Stash Busters and, more recently, the Super Stash Busters classes over at Big Picture. They have been some of my most productive classes. And even though I'm not finished (nowhere near finished) with the Super Stash Busters class, it's inspiring me to think and look at my supplies differently. It's also challenging me to do layouts that are "off the page" for me.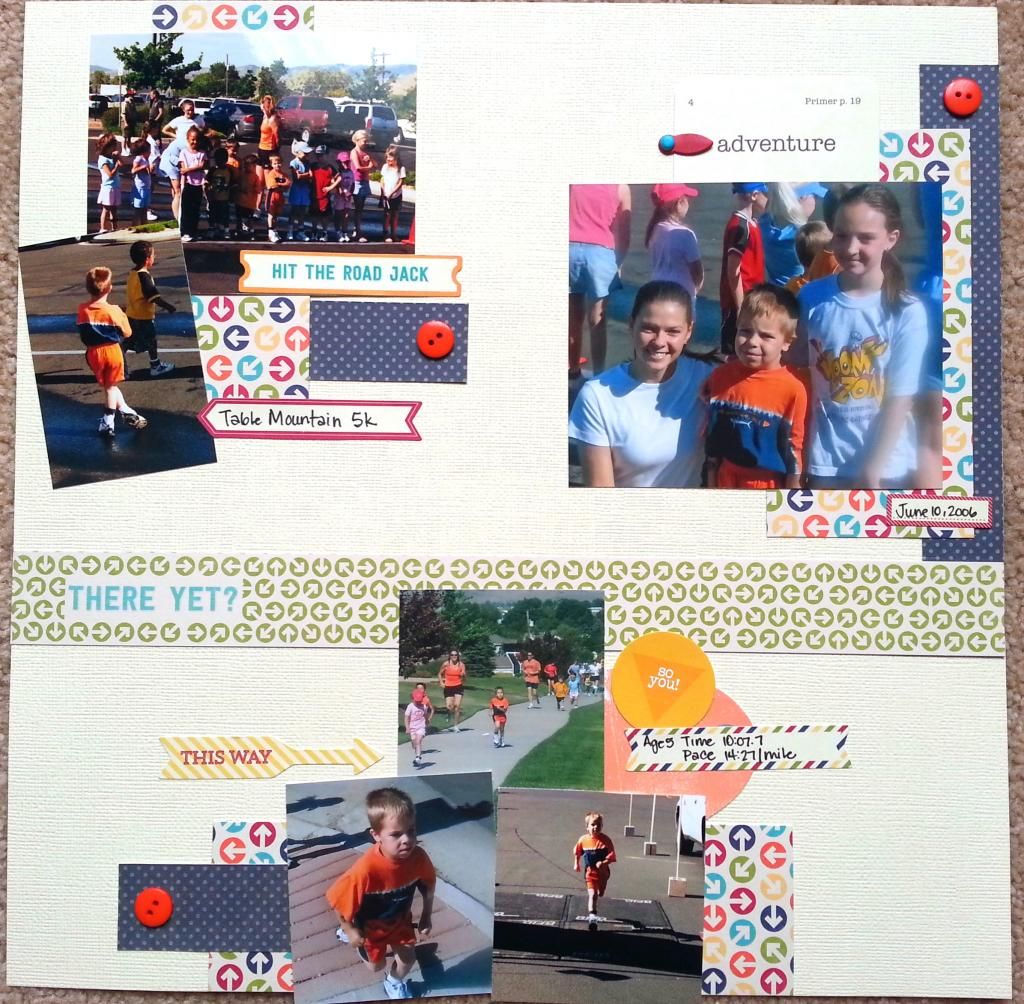 Like this one, I did for Challenge 1. The challenge talked about the "Rule of Odds" and how odd numbers in design are more visually appealing. Hence, the three groupings of photos. My layouts tend to be symmetrical and linear, so attempting this one was tricky. The class came with sketches for each challenge; this Challenge's sketch included five smaller photos. I stayed true to the layout, but my photos, while including one more, were larger than the sketch's. To tie these three groups together there needs to be repeating elements - like the orange buttons, the arrow paper and the general color scheme. I used the Jillibean Sightseeing Stew line found in the Smaller June kit for the majority of it, but did pull from my stash for additional diecut tags and the metal pieces.
This weather makes me want to spend the day curled up and crafting.
Happy Thursday,