I'm watching the clouds darken and billow. Some are bubbling lower toward the horizon. I'm not sure the predicted snow is gonna hold off until later this afternoon. I did get my car washed (thanks hubby ;D) so that seals the deal for sure - snow will arrive before it is supposed to and in quantities over the expected.
Today's

March Madness

is inspired by Maria Swiatkowski's layout using the March Bigger than a Breadbox kit - the My Mind's Eye Boy Crazy line.

Use your current Apron Strings kit for the following ingredient list OR dig out the following ingredients from your stash:
Up to three sheets of Cardstock

Four different patterned papers

Chipboard or Diecut shapes that you don't typically gravitate toward: stars, gears, birds, crowns. . .whatever is "off the page" for you

Alphabet

Round embellishments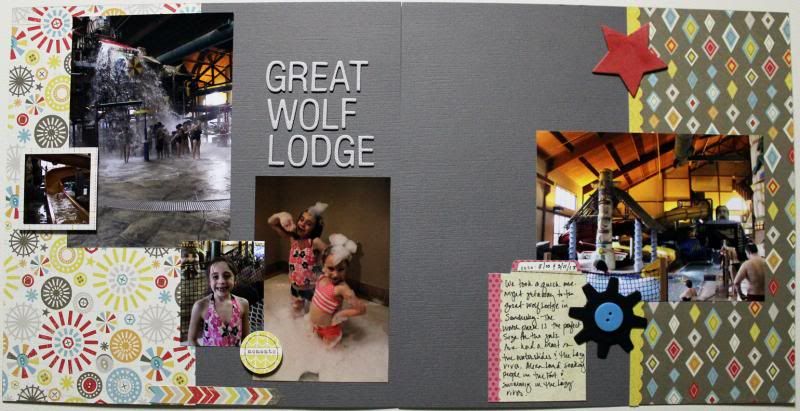 Much to do and time continues to tick away.
Happy Thursday,