I've said before, and I'm sure I'll say it again, how versatile an Apron Strings kit is - they aren't just for traditional pages. I've shown, as have the designers, pocket pages, party decorations, cards, and mini books. Today's post is just another example.
Maria Swiatkowski, using the May Bigger than a Breadbox kit - the Pebbles Garden Party line, in part, created a mini flip book. It's quick and easy and leaves plenty of products left to do more crafting with.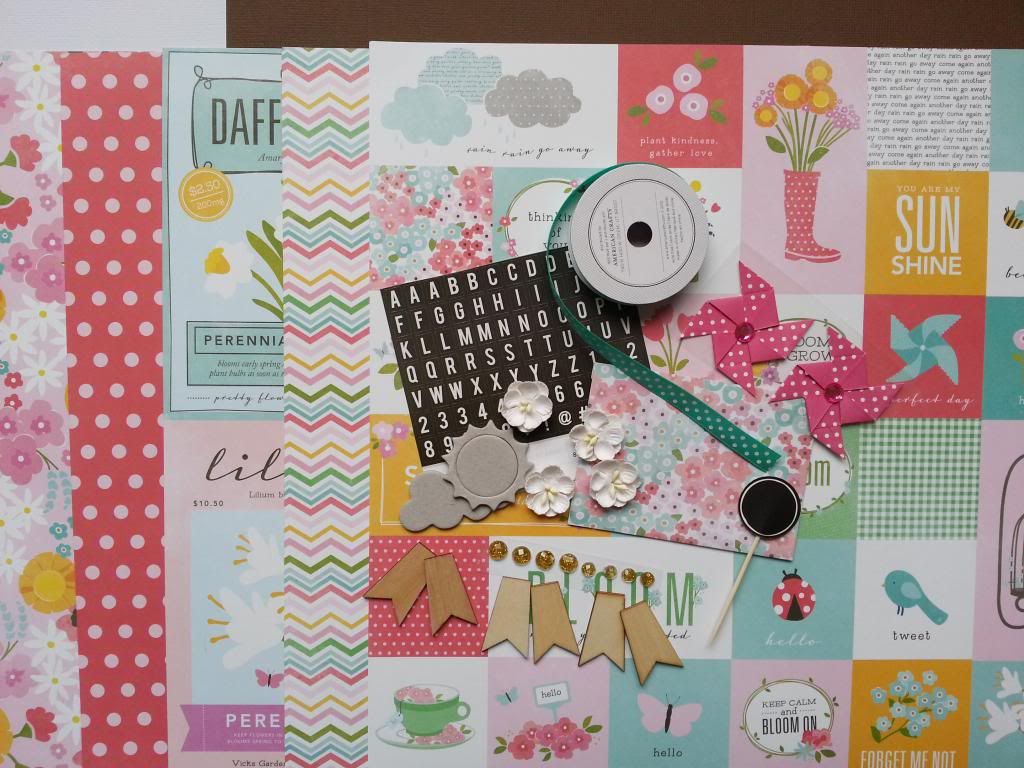 She did use the Kraft Banners found in the Simple Stories Homespun line (also from the May Bigger kit), as her pattern for her pages. The thickness of the Banners would be great for the cover - leave as they are, or cover with patterned paper and decorate. Maria chose to just use them as a pattern for her cover.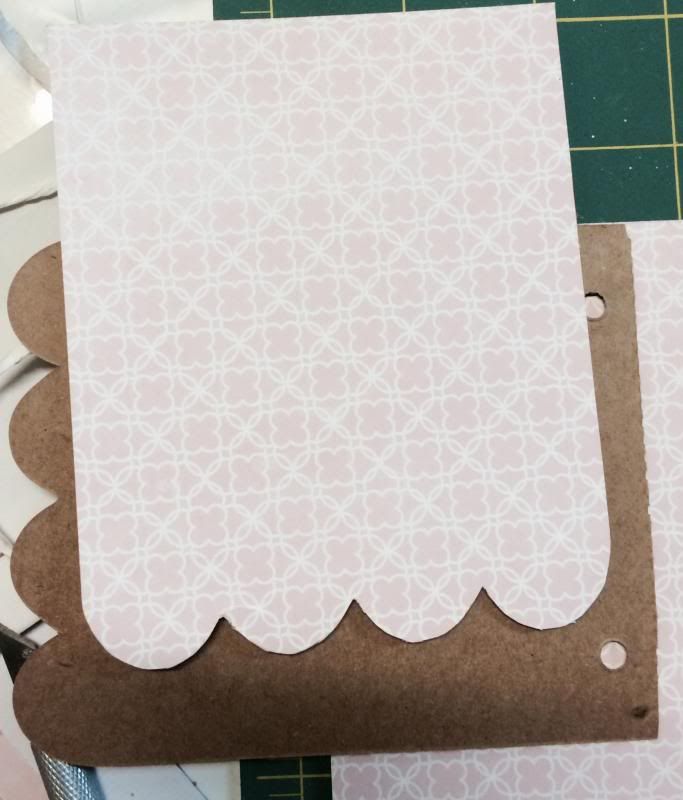 She traced her cover and embellished. She inked and glittered her Chipboard and used the alphabet stickers from the kit as well. This is a great little project to incorporate those stamps you have and are always intending to use.
She used the enclosed White Cardstock to create her inner pages. She progressively made her pages longer as she built the album from the top down. You get a nice stair-stepped effect as you open the cover. She used a scallop punch on the bottom of her pages, but you can continue to use the Kraft Banner as your template and then trim from the tops to get the desired look.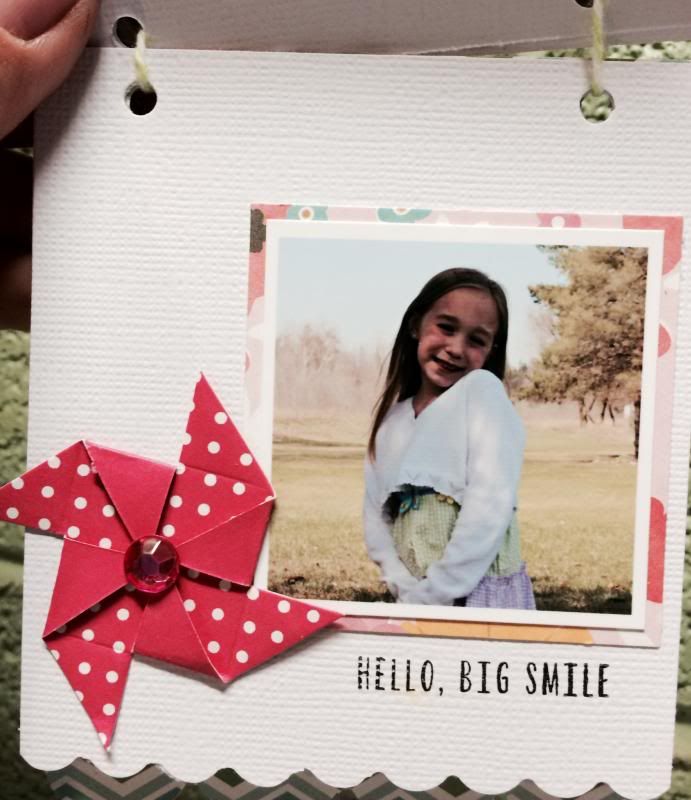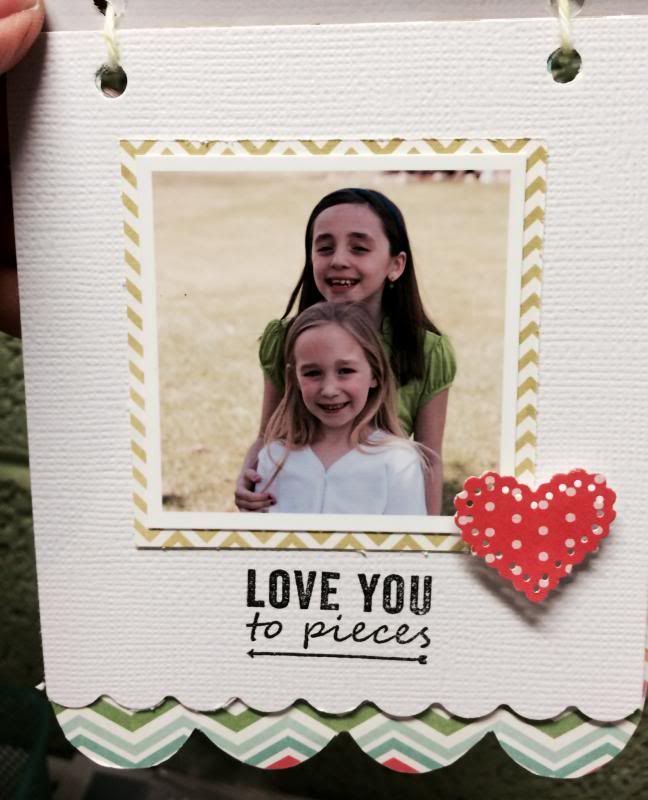 She made it easy on herself and used the same page layout - simple square photos with a white border. Matted the photos on patterned paper. Added a stamped sentiment and a paper embellishment punched or cut from the kit. Pop a couple holes in the top and string it with ribbon or Baker's Twine and you have a quick book. Send it to the grandparents or place it out for immediate perusing.