It's time to bust up the lack of motivation. Break up the monotony. Get back on the creative track. Or just do something fun on a Monday.
While my Color Theory board holds great color pallets - sometimes the photos are equally inspirational. Here I'll show you.
First it's seasonal - both the color pallet and the photo. We have a local amusement park, two actually, one is modern and sleek with all the bells and whistles and the other is a step into the past. I love the older one with its art deco styles and neon signs, its smaller rides and, frankly, shorter lines.
But I digress. Start your project for the week by looking for a kit that contains this color scheme to. Recently, it was in both May kits - the Pebble Homegrown line in the Bigger kit and the Jillibean Saffron Yellow Pepper Soup line from the Smaller kit.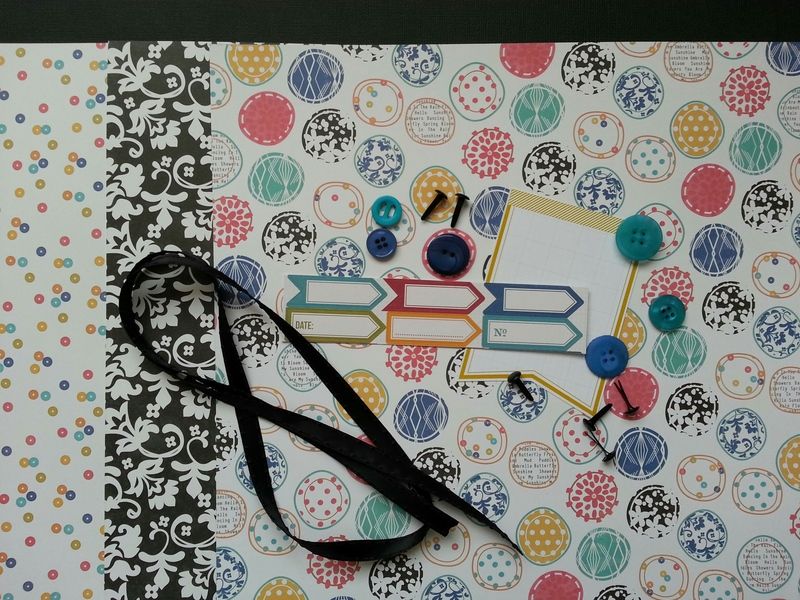 Now let's look to the photo for inspiration. The round Ferris Wheel catches my eye first - and we know I love round objects on layouts. The photos themselves. Cut or punch various sizes or circles from patterned papers to use behind photos of any shape. Round journaling blocks. Use buttons or brads. Sketch out a circle on the background and add stitching.
Next I see flags or pennants. Those shapes are everywhere from papers to embellishments. Use a patterned paper with pennant shapes. Cut flag shapes from your own papers to drape across your page. Or, if you've got flag/pennant picks in your stash, go dig them out to work with this week.
Still need help? No problem. This Page Maps sketch (from February, 2013) can move you in the right direction. Round shapes and flags. Boom. Done. You add the color.
Now it's up to you to get started.
Happy Monday,