It was just one of those quiet, pensive weeks around here. We just plugged along doing our summer thing. Staying occupied, keeping distracted, and there aren't really pictures for that.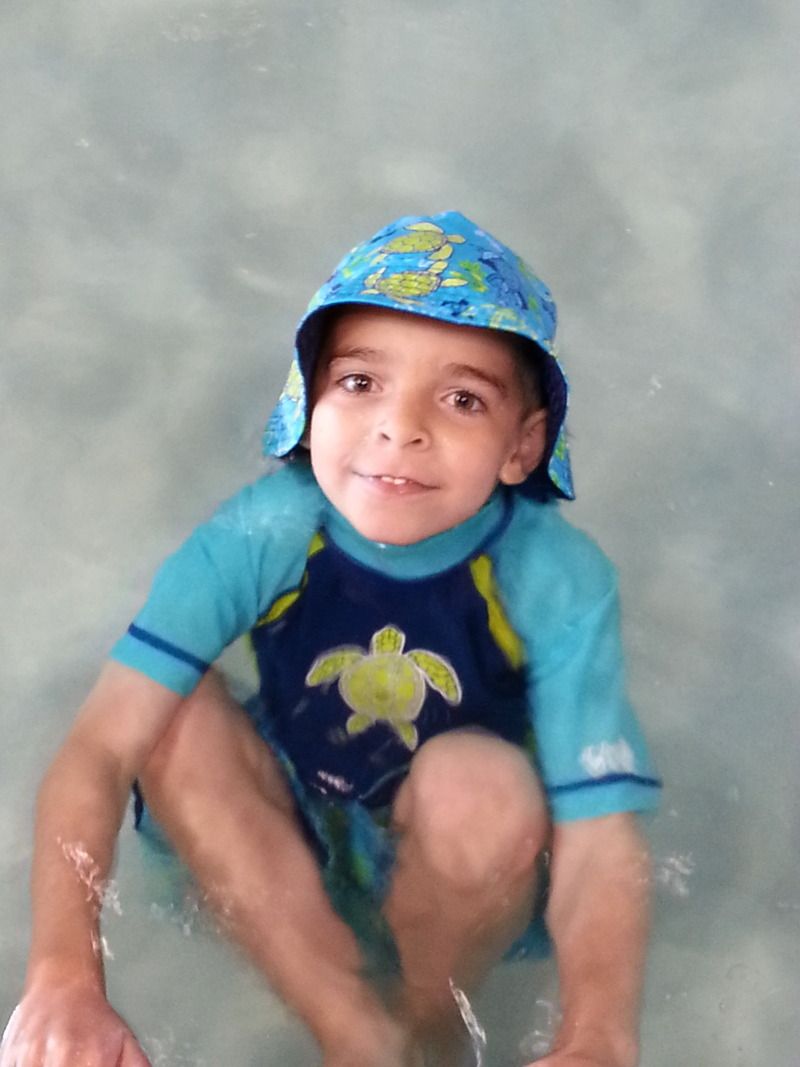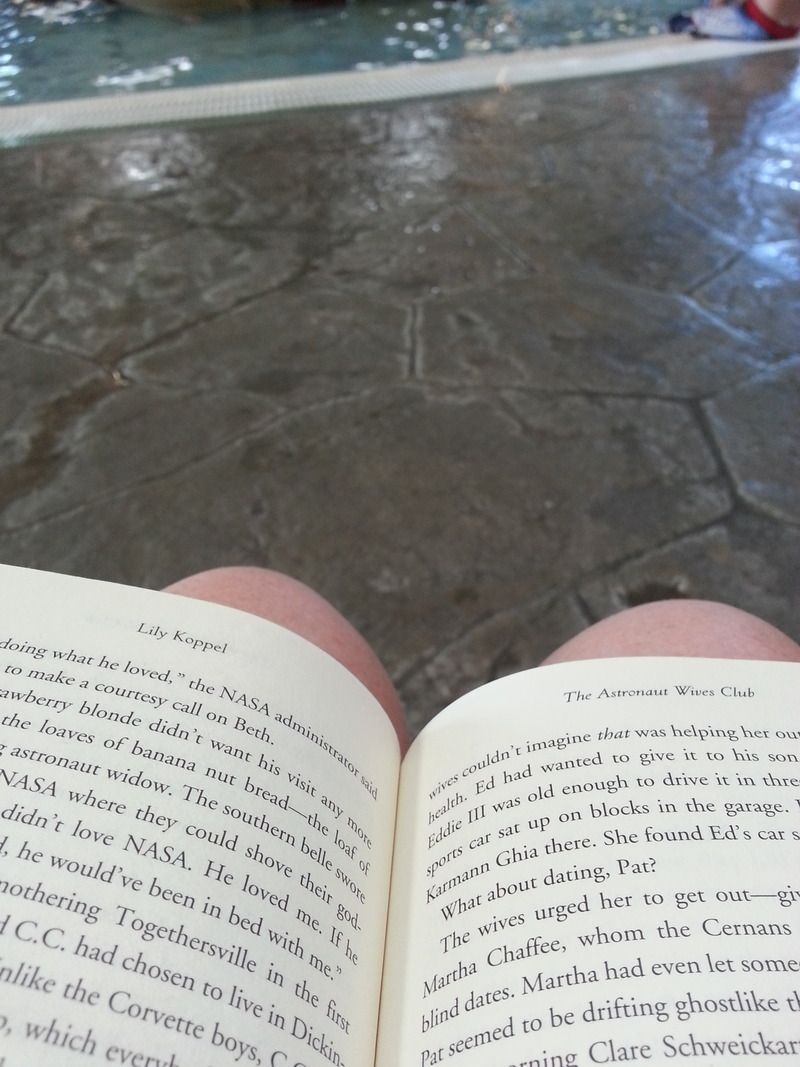 We are decked out in our swimming best - even though we're at the indoor pool

We are almost finished (we are finished now and on to "Some Luck") with "The Astronauts Wives Club." It was good, too, and another quick read.

We are just happy to be at the pool.