We are cloudy, foggy and smokey (thought it's not our wildfires, apparently Canadian smoke is covering our state.) We've barely gotten out of the 60's the last few days - which, frankly, is awesome, but I'm not a fan of the humidity. The clouds hang low in the morning with mist clinging to the ground. Gorgeous.
We celebrated the 4th this past weekend. We attended the city's fireworks show (our tradition) which is just down the street. This time we picked up food and took it to the field and commented how it didn't seem as crowded - which I guess it doesn't really. It's an odd dichotomy, it's a mass of people, just tons of them (the traffic getting out of the area - which we've been in - is a testament to that), but because of how they fill the fields you can be a total island and not feel crowded by all the people at all. We watched the weather roll in and had spurts of rain while we ate. We had plenty of blankets
to cover with
(naturally, I left the umbrella in the car, and we sold both the huge sports umbrellas at the garage sale) but it never did more than spit and be windy for a while. By the time the field lights went off and that first "boom" echoed out that the show was about to start, the rain had cleared off, the humidity lifted and it actually got a little warmer. The show was amazing and I tried not to think of this outing as yet another "one of the last we'll be together" before my daughter heads out for college in a few weeks. I know she'll be home for summers, or some summers, but it won't be the same.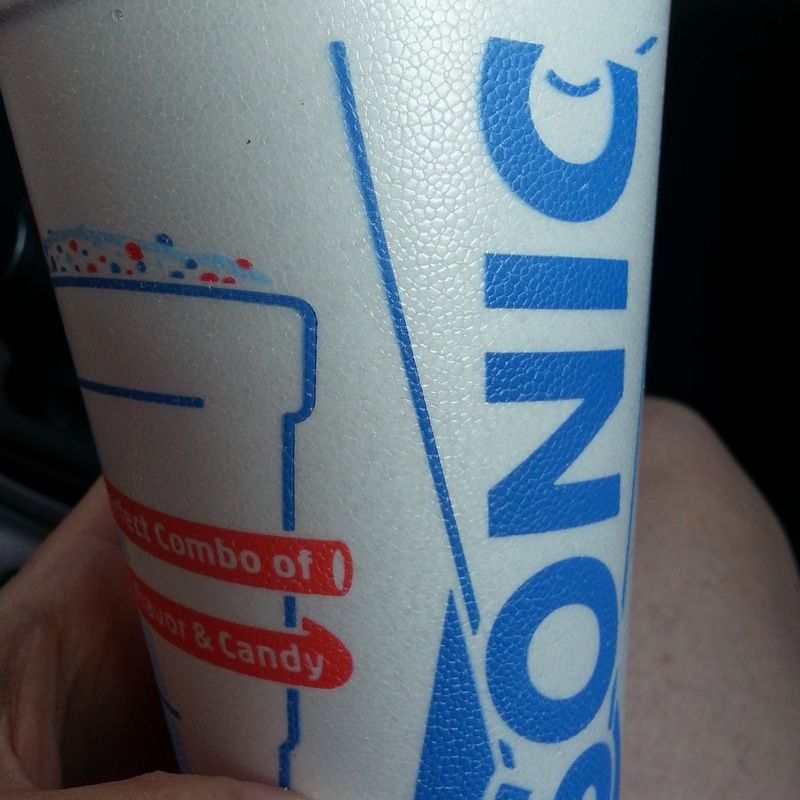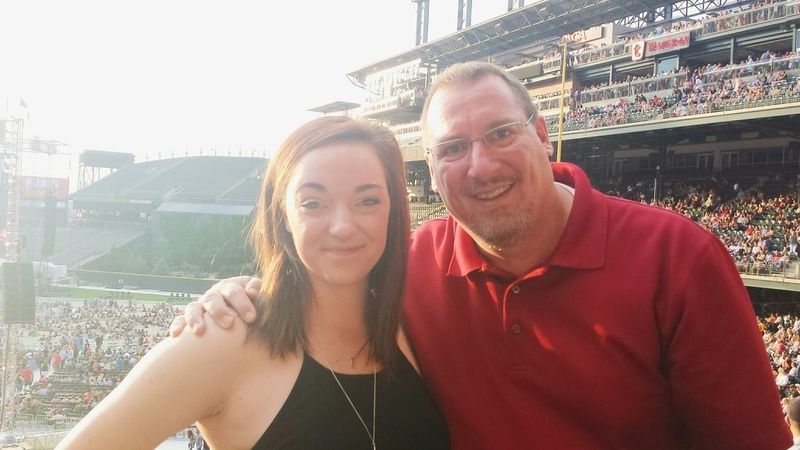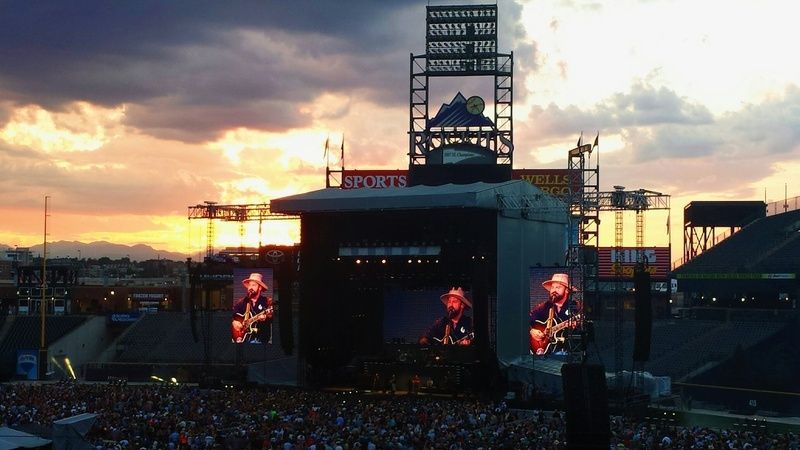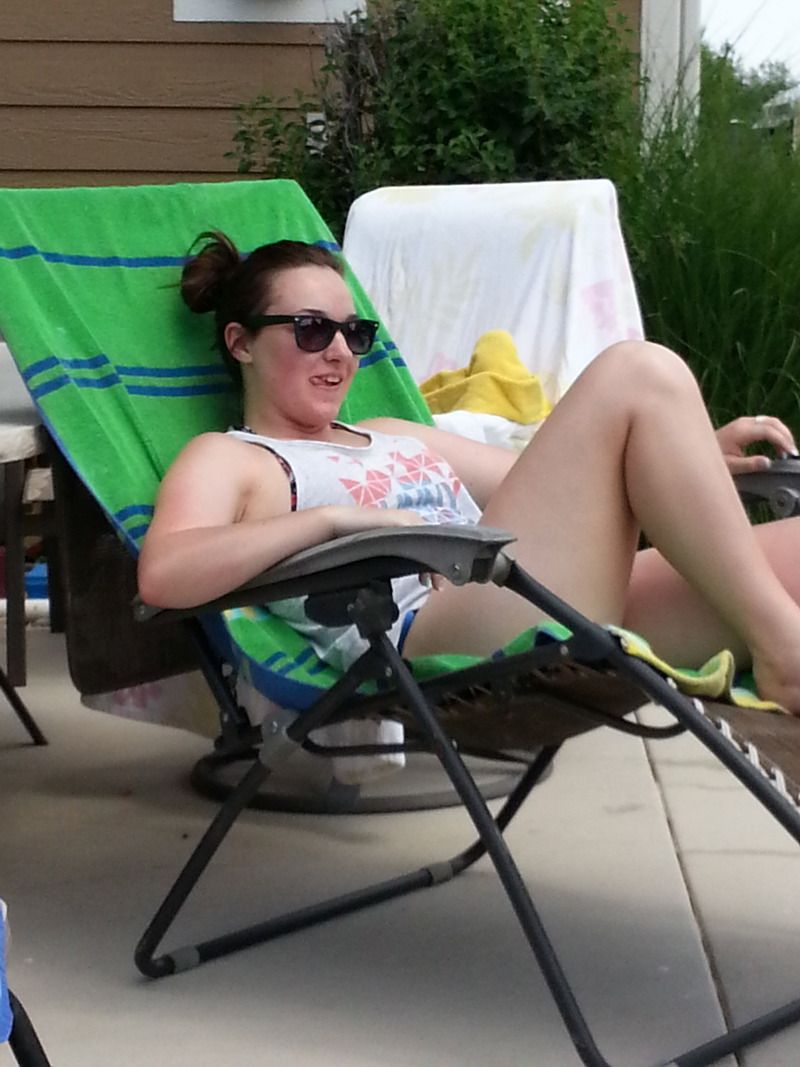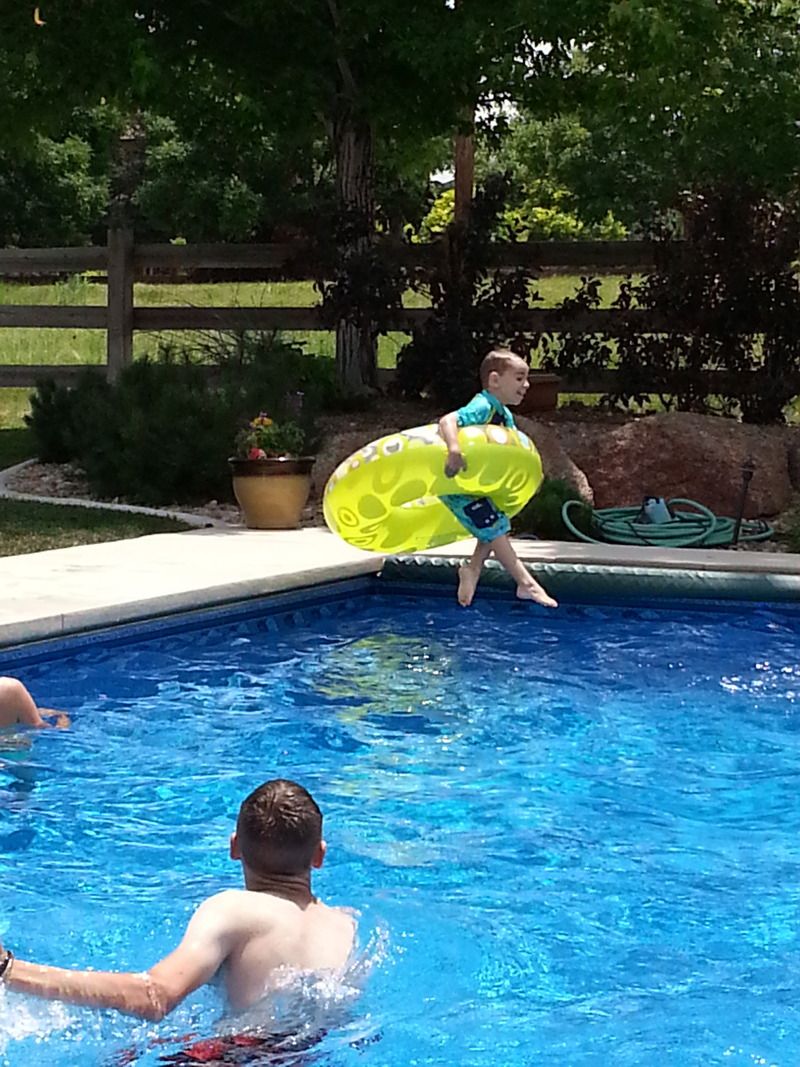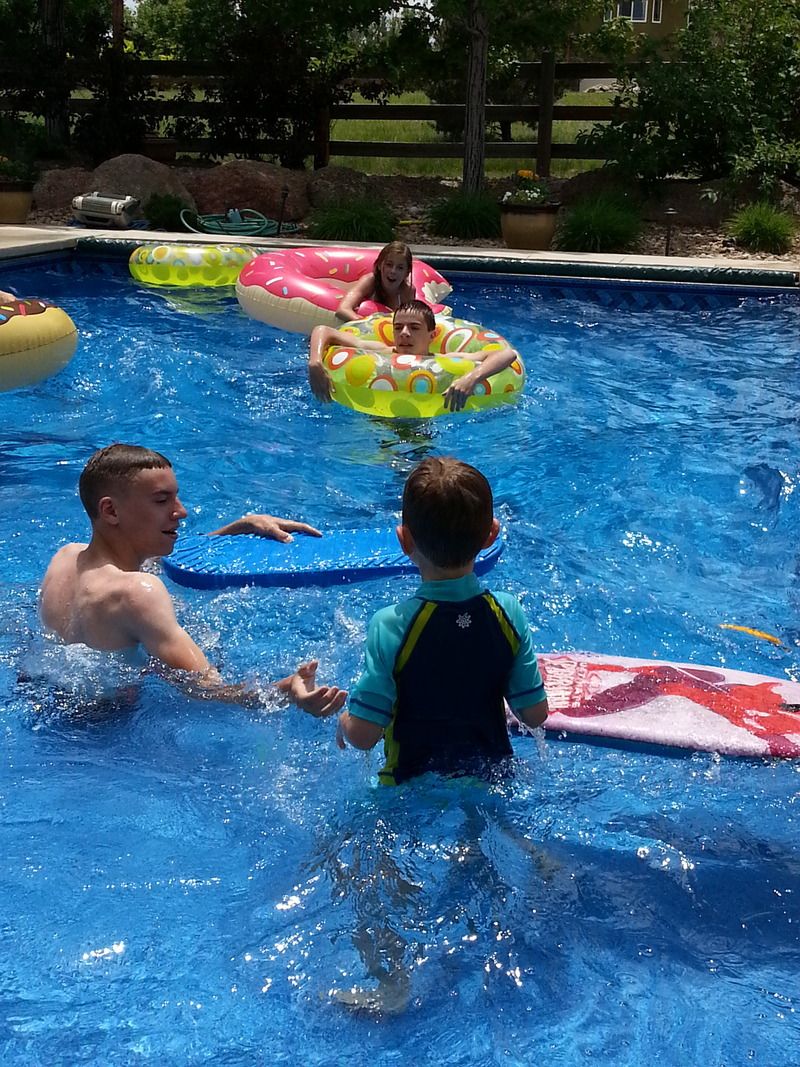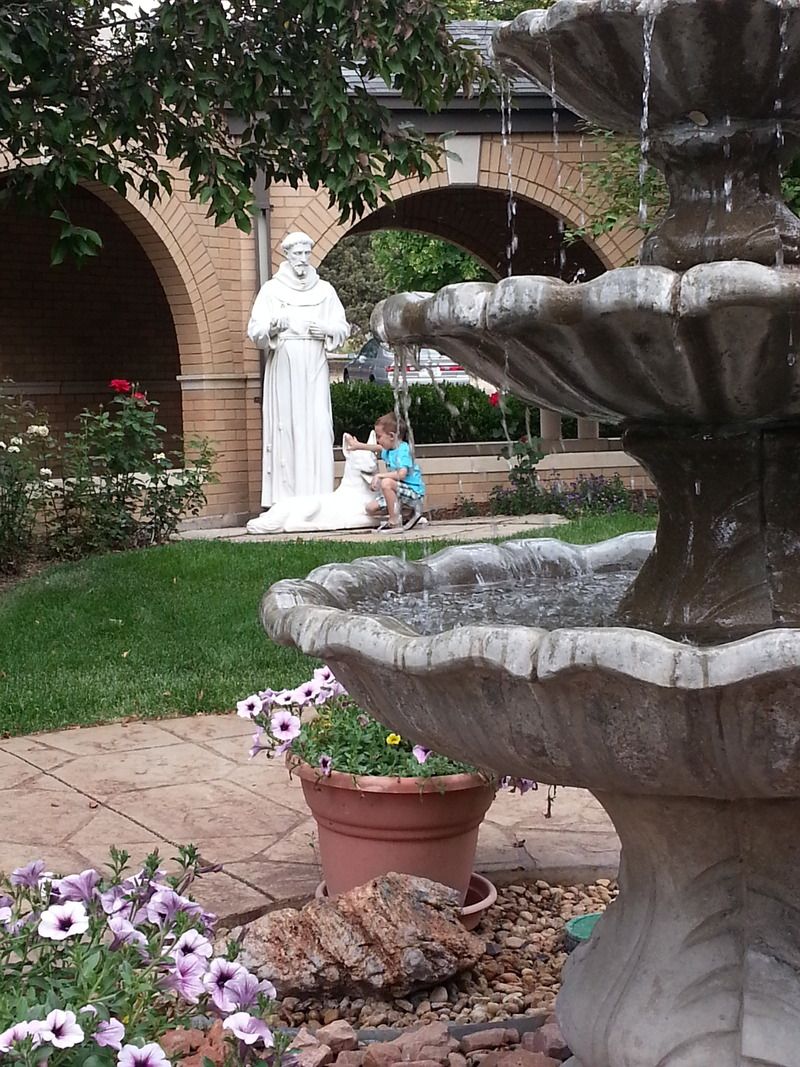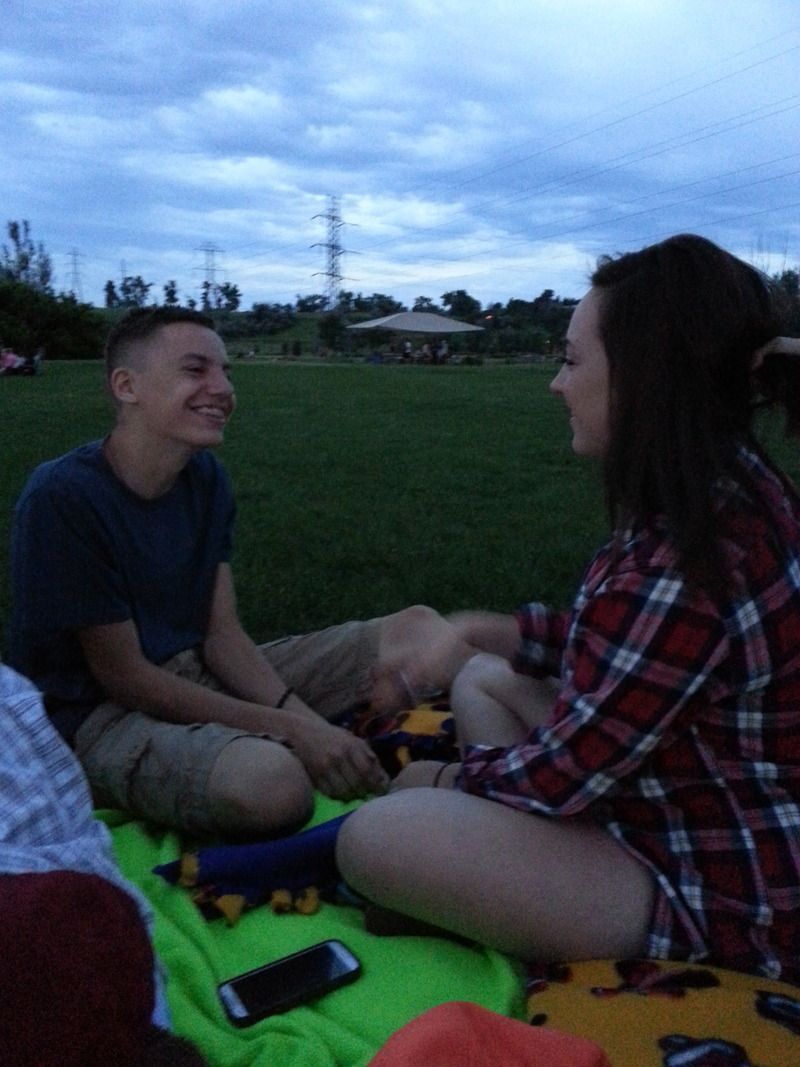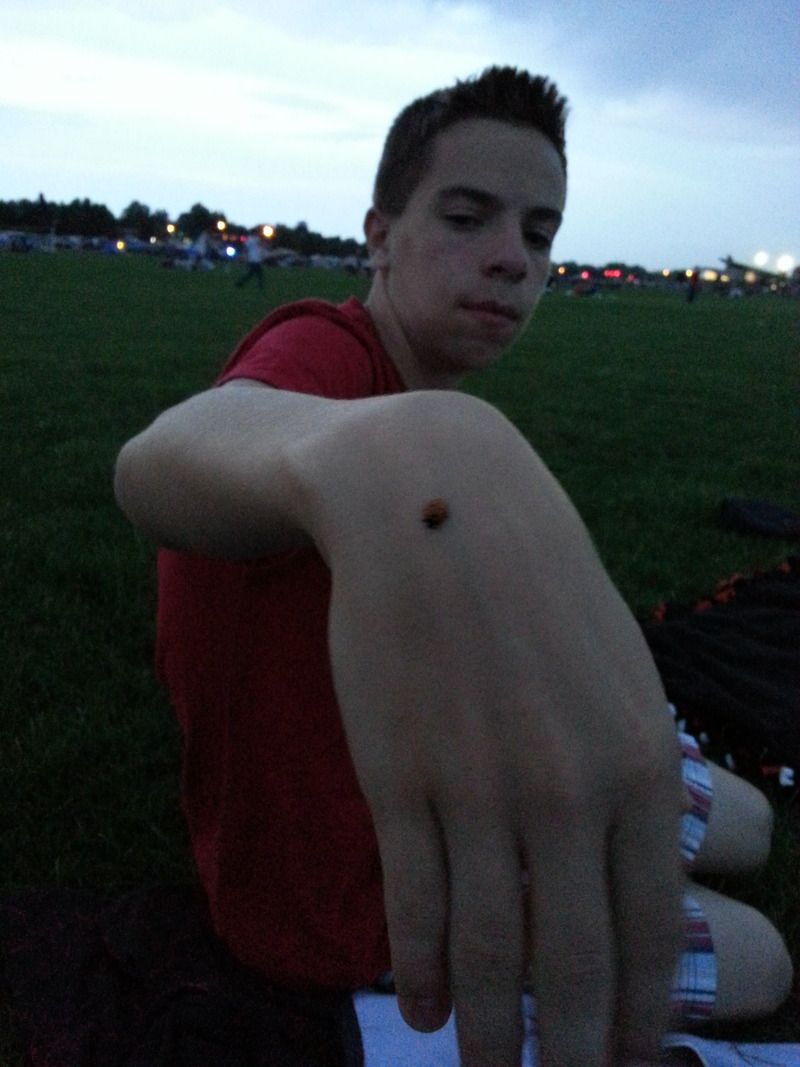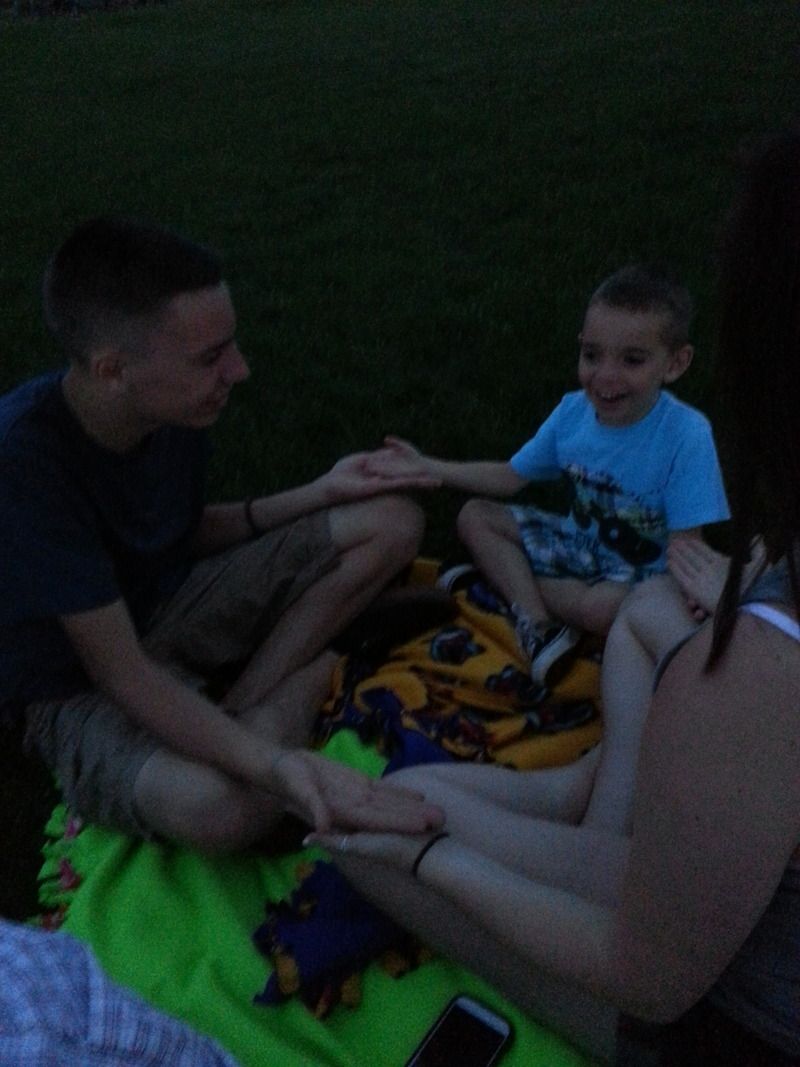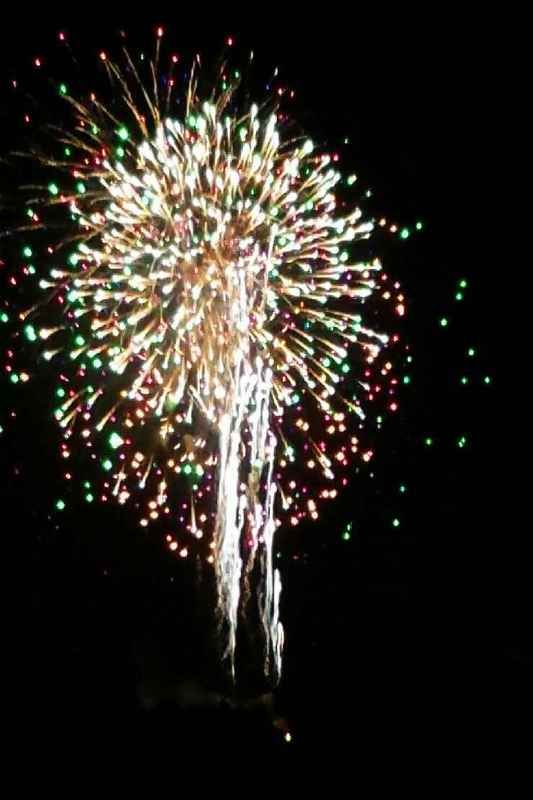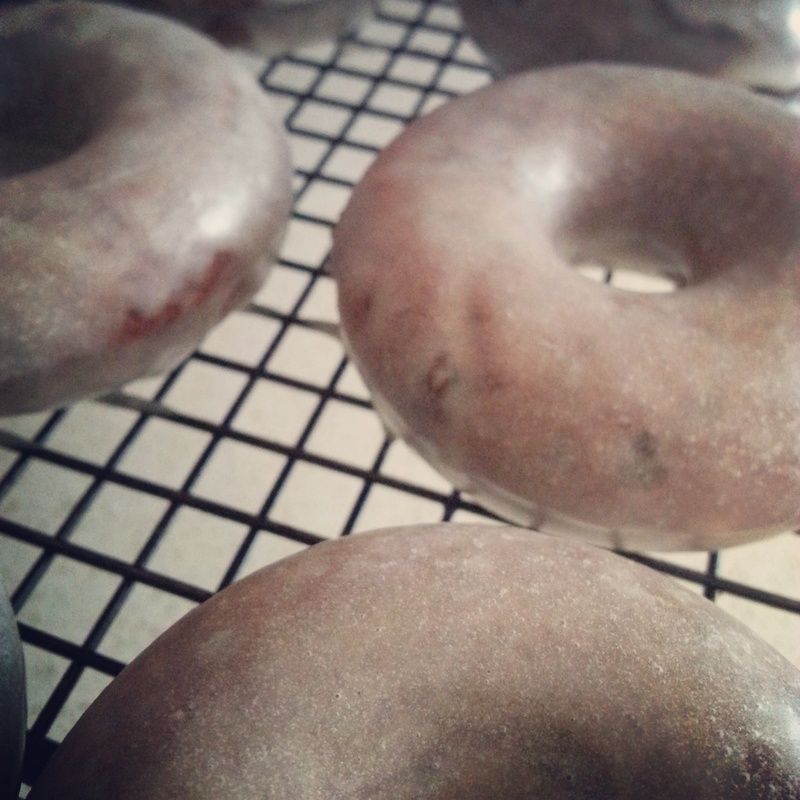 We are celebrating good news with maybe-not-so-good-for-you-food. Strike that, a Cherry Limeade is always good!

We They are heading out for his Father's Day gift

They are rockin' it at the Zac Brown Band concert at Coors Field

We are poolside on the 4th of July

We are preferring sunning to splashing

We are learning to let go

We are cousins

We are saying hello to St. Francis

We are ready. . .bring on the fireworks

We are avoiding any reference to South Park's Kenny.

We are passing time while watching ominous clouds roll in

We are a ladybug magnet. . .this one hung with one or the other of us for quite some time

We are being taught some hand-slapping game that they all knew and sang

We are ooo-ing and ahh-ing

We are trying out a new donut recipe, which seems the right thing for a Sunday morning.