Ah, a bright, crisp day. 10 days and counting. . .eek! I see a last minute dash to complete my shopping in my future. Oh well, for me it wouldn't be the holidays if I wasn't running like a lunatic anyway.
I was out and about early this morning, driving kids to and fro, and listening to one of my podcasts,
PaperClipping Roundtable
. It's one of my favorite scrapbook podcasts - lots of ideas and thought provoking talks, hearing the voices of some industry leaders like Stacy Julian and Ali Edwards. So, imagine my surprise to hear, during the email segment, the hosts mention Briel Schmitz. . .could it be the Briel? The Apron Strings member, who also frequently shares her work here during challenges? I think it might be! I love hearing or seeing people with an Apron Strings connection out in the "real world." So fun.
Add to the fun by sharing another layout using the December Bigger than a Breadbox kit, the Authentique side, from Maria Swiatkowski. I love Maria's layouts lately because I can tell she's big into using her mists, which seem to "mist"ify me! LOL, sorry, it's been a really looonnnggg week. But she uses it so simply, just dusting the backgrounds of her pages. So simple, such a great affect.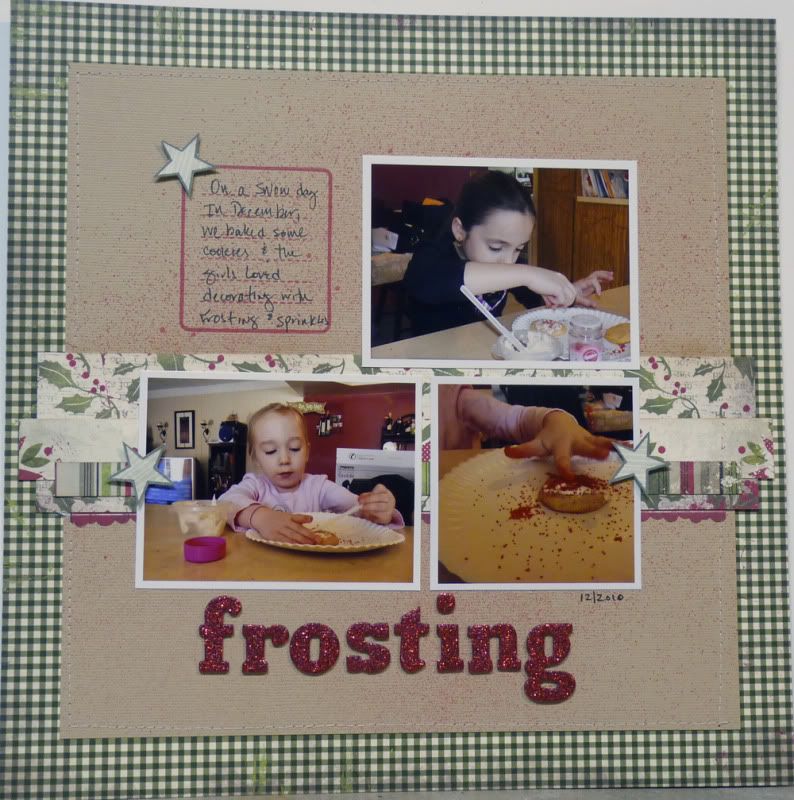 Well, one more day of school for my boys - and a half day at that. Today my daughter wraps up her first go-round at finals - or as she says it F.I.N.A.L.S! She did amazing though, once I talked her down from the ledge. We're trying to settle back into our regular routines after having dear husband working a "Catastrophic Failure" over the last four days - I think we counted that he slept about 12 hours over those four days. We'll get there. Presents will be bought and wrapped. A batch of Christmas cookies may even get made.
Happy Thursday.