You know, Apron Strings has been open for almost nine years. That's eight years of billing-shipping-Christmas-shopping-baking so you'd think I'd know what to expect. At the very least plan better. But no, the crazies that descend every year it's like something new - running around dealing with AS issues while trying to pull of Christmas. This year hubby has done some of the shopping and that's helped - a lot - but I've still got the my-hair's-on-fire-feeling.
This past week The Elf hosted a coffee talk. Given the frigid temps all week - we only made it to the teens (as a high) for the week, so I can see why he thought coffee was a must. We had one particularly cold morning and there was this huge fog cloud that originated over a lake to the west of us. The boys and I watched it drift east as I drove them to school - it was the weirdest thing. As we watched it, we noticed other, smaller, clouds which must have come up from other water sources. Then while driving past the lake itself you could see this hovering cloud, or columns of clouds - very cool. St. Nick managed to brave the freeze-the-snot-in-your nose temps and stuffed the boots for the kids, early though it was; it's always that way when St. Nick falls on a school day. I took a quick break from chaos-central to have an early morning coffee meeting with a friend.
My productivity has dropped, though shifted. Hopefully, after the kit boxes leave today, I'll be able to refocus my energies and prep for the holidays: finish up shopping, start wrapping, hook up the Cookie Exchange and maybe tackle a few more home organizing areas before I break for the holidays. We have family coming in next week, so we'll see.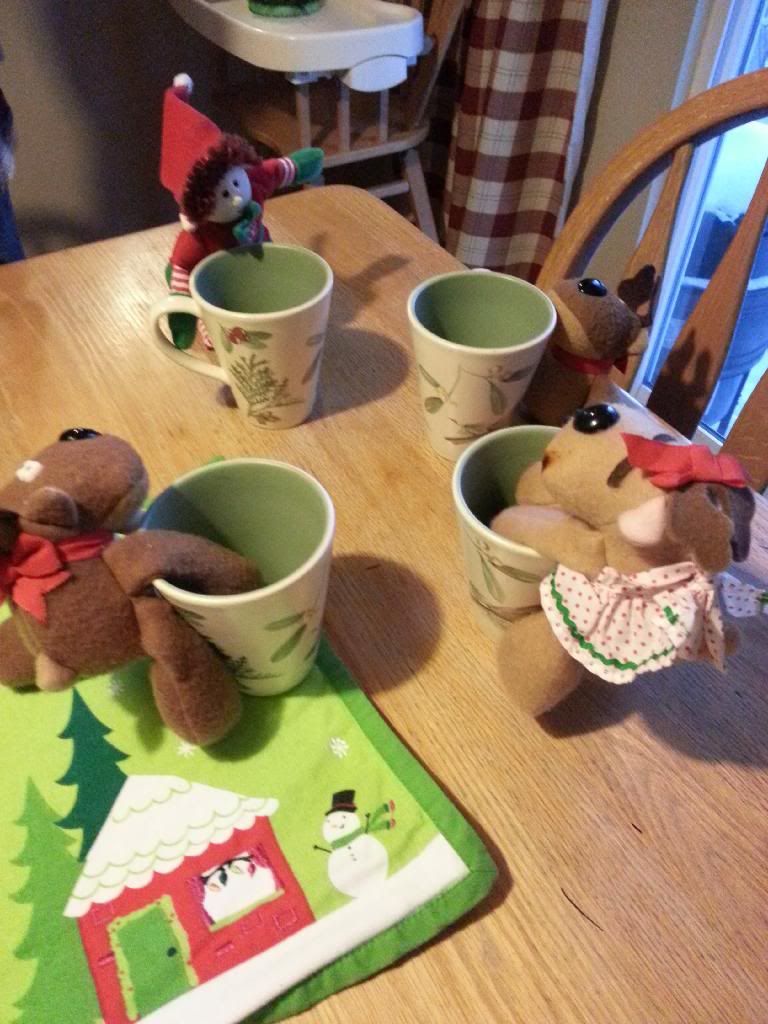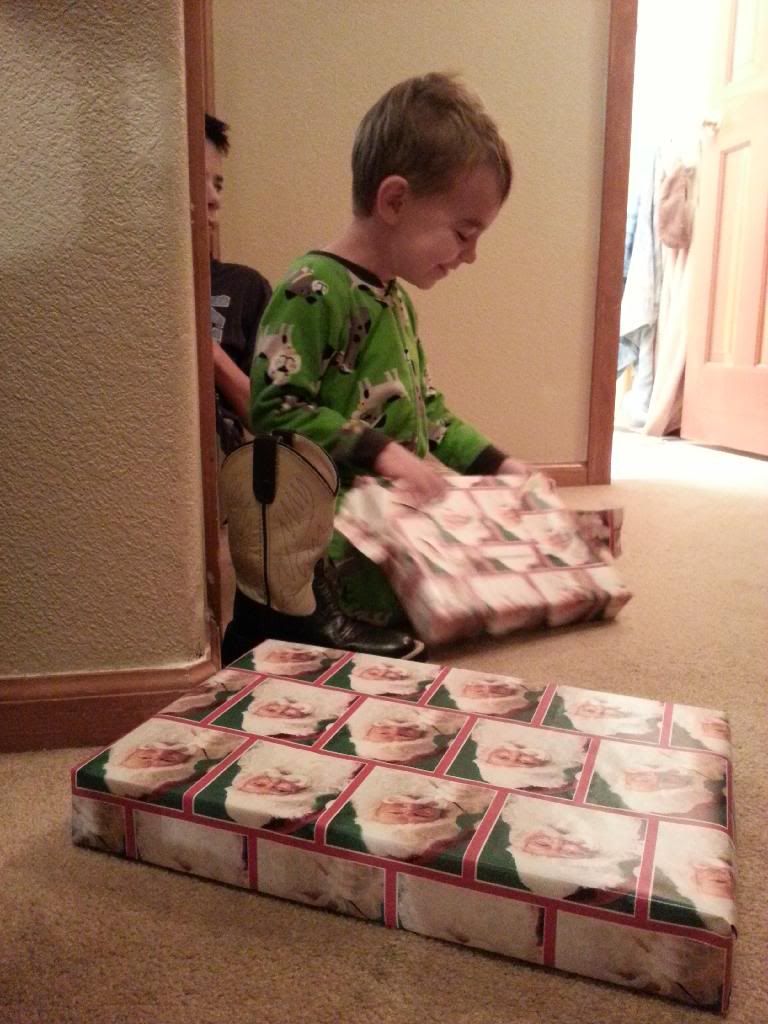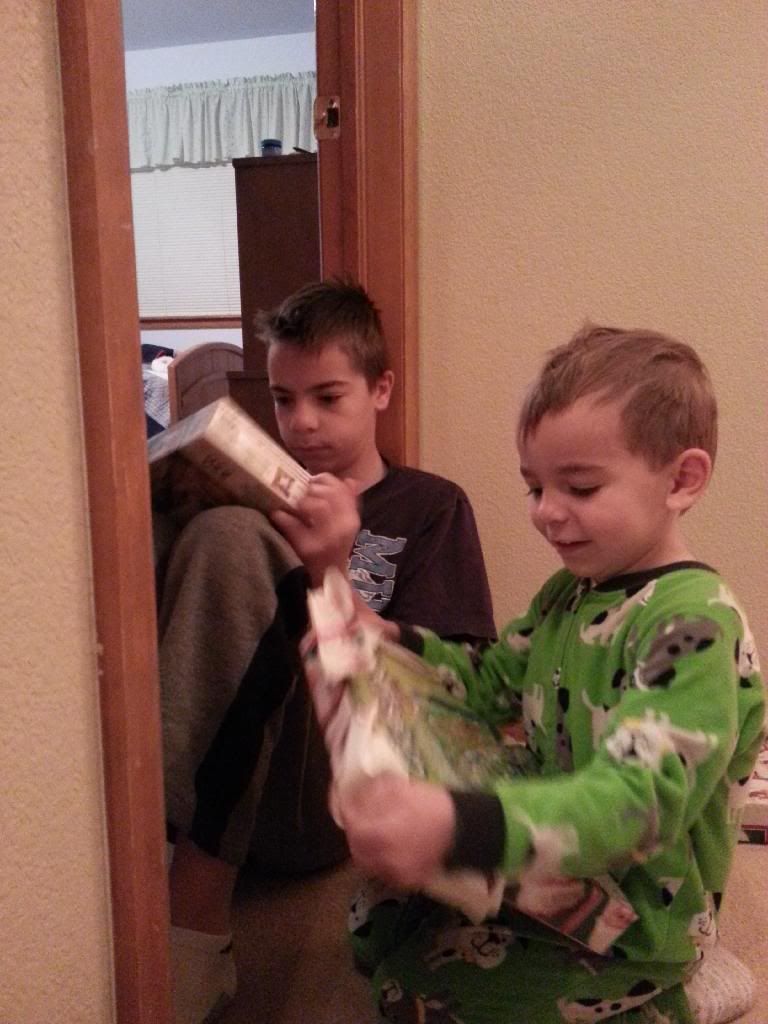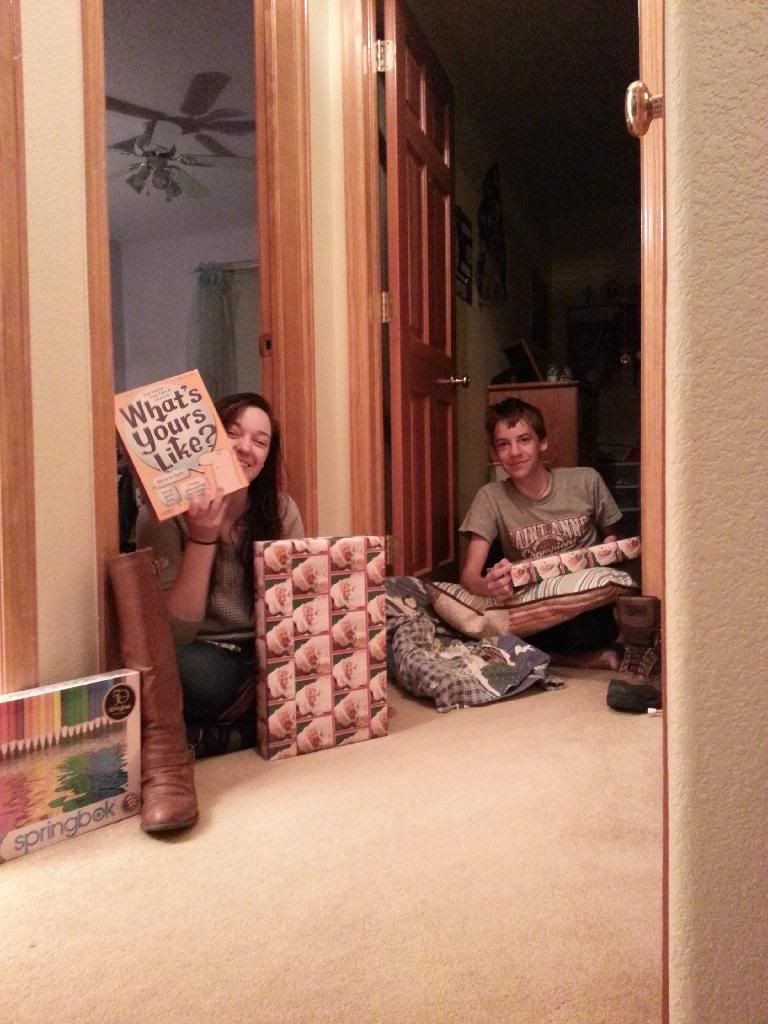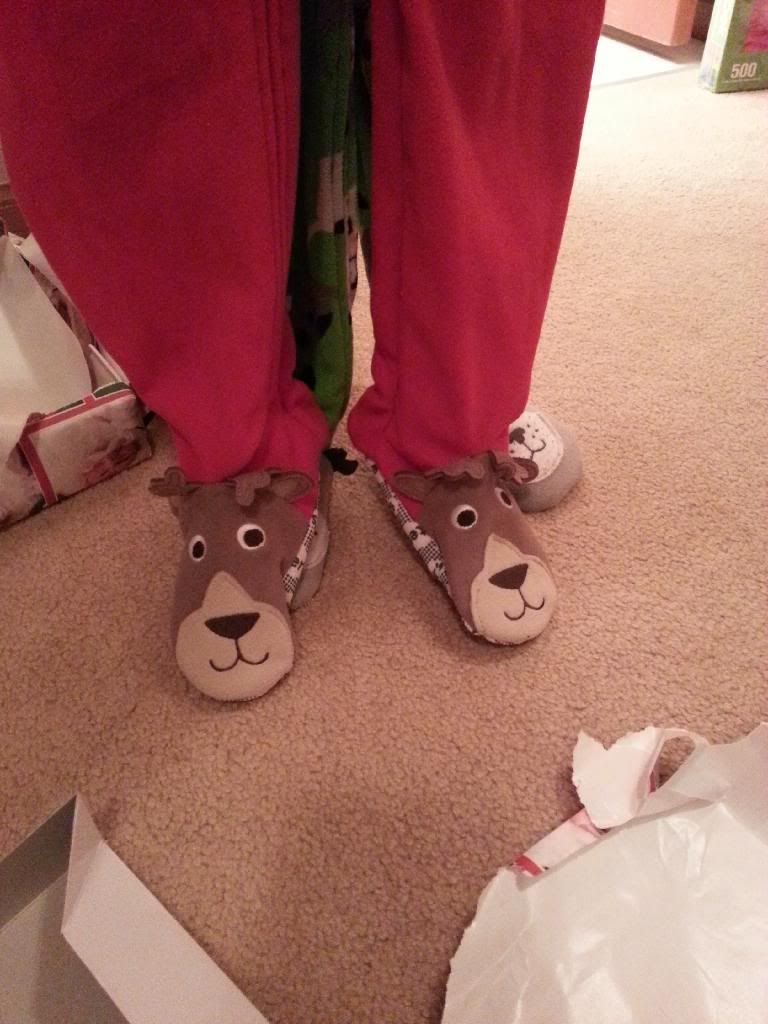 Today's Wrap It Up inspiration comes from Pinterest, and unfortunately doesn't lead to a website or have any credit listed with it. But it's darn cute.
Pair that with this color pallet (which I know I just posted, but it works here) found on Apron Strings Color Theory board.
This is a super simple idea and uses up some of those buttons we seem to collect. You could also use brads, jewels, sequins or some combination of the elements. If you're making a layout, put the wreath in a corner or make it part of your title block. If you create pocket pages, and want a flatter look, create the wreath with the flatter options above or use punched/cut circles of patterned paper - overlay your title or week you're documenting. You could put a photo in the center, or make several wreathes across the page with photos in each. Make one big one on the page (like 11") and build your layout inside. If you're starting your prep for Christmas dinner this would make a cute place card.
Whatever idea you come up with, share it by Sunday evening to get into the drawing for the kit I'm giving away this week!
Happy Thursday,