When I have an idea for a blog post, I'll make notes in a draft. Some become fully flushed out ideas and posts, and some just languish forever. LOL, when I drafted this idea it was early November and I had just ranted about Christmas making its retail appearance too early. Now, here we are and it's December 4th already.
At the time though I was looking ahead to December now and what I'd be doing for my December Daily album. If you aren't aware of December Daily, it's a project from Ali Edwards where she documents December, well, daily. This will be my fifth year of doing the project and I love it. I love looking back at past albums, which I pull out for the season. In the past few years I've combined the project with Journal Your Christmas by Shimelle. You pay for one class and you're forever enrolled year-after-year. I love her daily journaling and photo prompts, they are perfect for thinking about and capturing the season.
Again, at the time I started this draft, the Christmas lines were showing up and so while putting together the December kits, I naturally started looking for what I'd be doing for this year's album. Too many choices in paper lines and so I haven't decided on one yet. I will go pocket page, maybe Simple Stories 6x8 album; I liked the look of those when I saw them a couple months ago.
This project has been so fun. I love adding the JYC to the process - I don't follow her prompts everyday, or journal everyday for that matter, but I love having them at my finger tips to capture something different from the year before. Oh, sure I have some photos that are the same year-to-year (hello, decorated tree, kids on break sitting on the couch), but it's funny how many different ways there are to capture the season.
Return of the elf. And our elf was super excited to have him show up again. The 5 y.o. is definitely more engaged this year.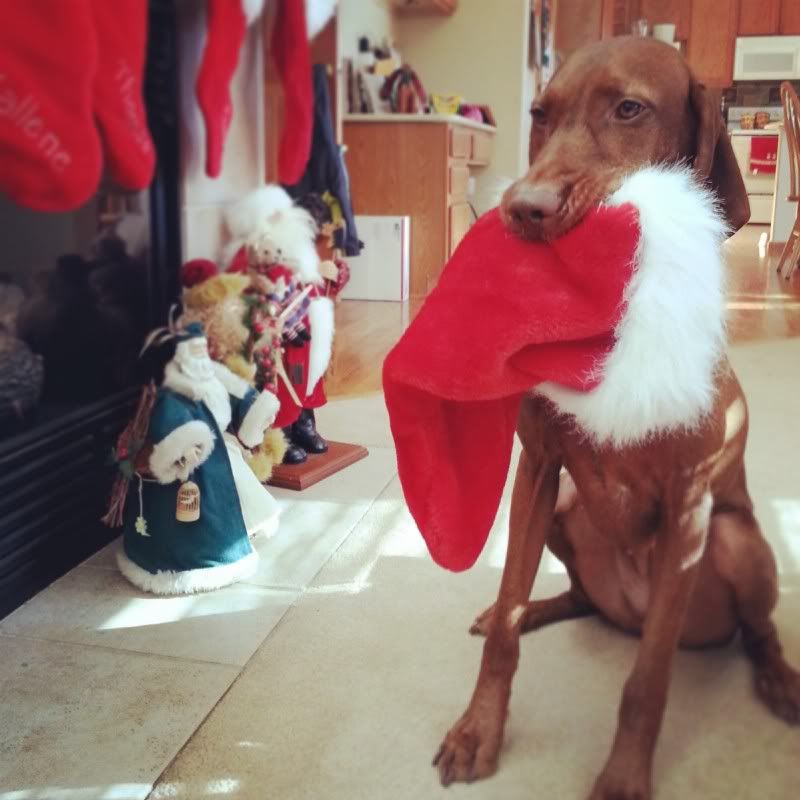 Let's decorate. And decorate we did. Everything is up and out with the exception of the tree which is awaiting the last half-box of ornaments.
Storm brews. Our winter skies are insane and these clouds combined with the sunset cast an odd golden glow.
If you're participating in December Daily, please post a link to your photos; I'd love to see them. If you're posting to Instagram, leave your ID. I'm posting to Instagram (#decemberdaily2013)
Ho. Ho. Ho.