Yesterday was the day of the 5 y.o.'s Christmas program. I tried to stop the ever-running list in my head for the half hour show. Santa songs, Jesus songs, Christmas songs, reenactment of the Nativity - so cute. So sweet. So funny. Watching the teachers was highly amusing. No where will you see the pure joy to be found in the season than in little kids. It just bubbles out of them. (Our's is the shepherd in red)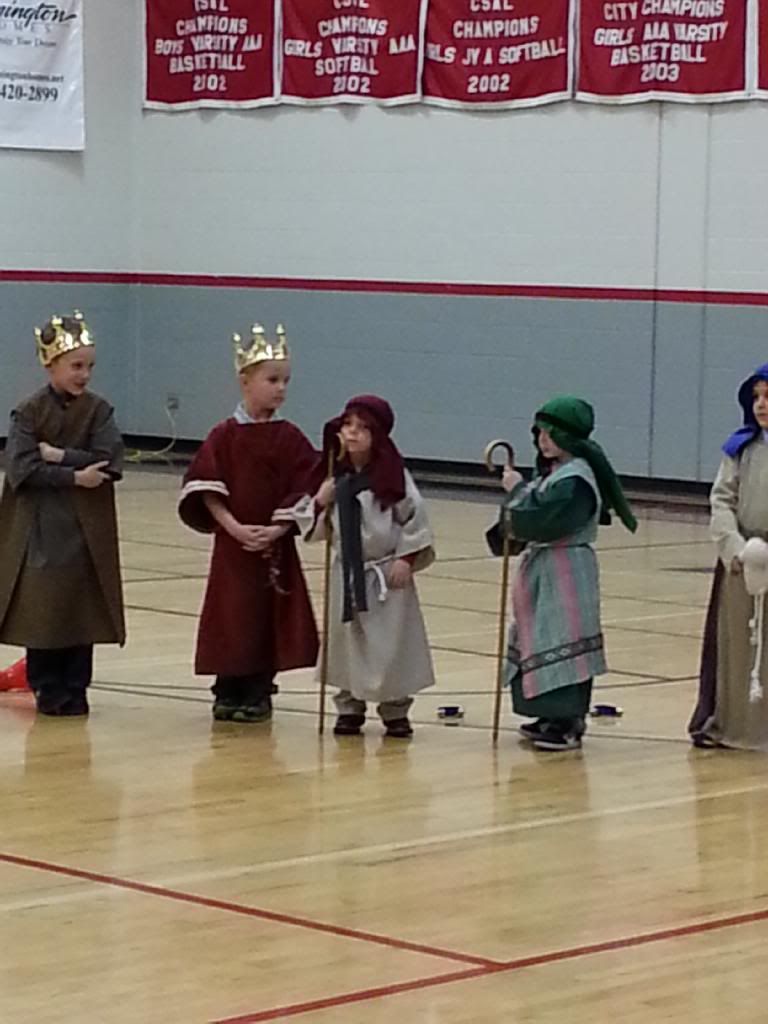 That's one more thing off the list. Hitting the shopping list tonight with the hubby. Tomorrow is baking day. At some point things will need to be wrapped. On the lookout for orders. And above all trying to be calm and enjoy the season, like that little elf up there; to see it through his eyes.
Today, reminisce while you take a moment for yourself. Use the color pallet below from the Apron Strings Color Theory board. This simple pallet can be highly effective with its pop of burgundy and pink. Add that little sparkle of silver and gold and it's a great creation.
Like this card that reflects the colors. Found on Pinterest it led me to bloGbloM, a foreign blog - not a clue what language that is, but her cards are simple and simply adorable!
Remember, even one completed project gets you entry into the drawing for this week's kit.
Happy Thursday,