Can you believe it's almost September? Where has the year gone? This weekend I got a nice taste of the autumn to come. Cool temps. Light breezes with just faint, lingering hints of warmth. It was glorious.
This is the exclusive sketch, from Becky Fleck of
Page Maps
, that you found in the August scrapbook kits - so the
Bigger
and
Smaller
than a Breadbox kits. If you're not yet an autoship
member
you really should join today.
The August sketch has slots for five photos. You can see this
post
for more suggestions on making the sketch work for more or less photos.
Here, Maria Swiatkowski, stayed pretty true to the sketch using the American Crafts #Summer line found in the Smaller August kit. She added margins between the vertical 4 x 6" and square photos. She also moved the placement of her title, which she shifted under her 3 1/2" square photo on the right.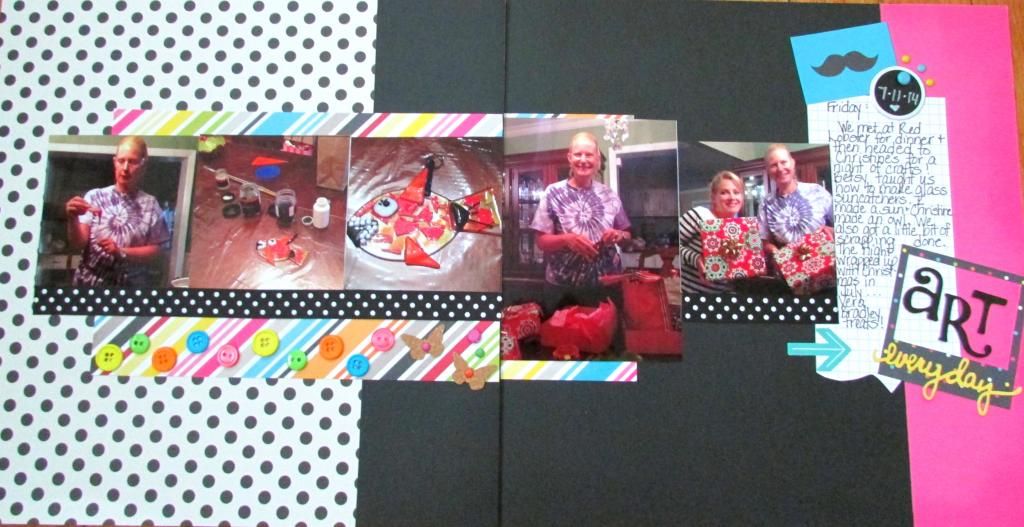 Nancy Longo used the Simple Stories DIY Boutique, also from the August Smaller kit, on her sketch layout. She, too, has an almost a dead-on translation of the sketch. Her only change, the journaling went from strips to a block.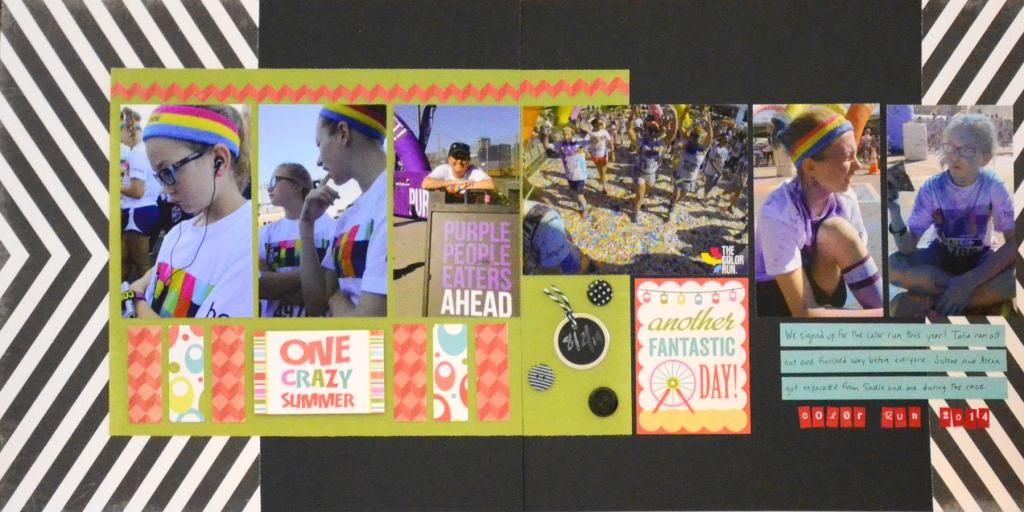 Carta Bella Summer Lovin' from the Bigger kit is what
Jennifer Halleck
picked for her sketch layout, which includes an additional photo. Her layout has a more grid feel to it with the addition of patterned paper, journaling cards and buttons under each of the photos. She opted for vertical photos instead of square and turned her vertical 4 x 6" photo horizontal. With the additional photo on the far right, she opted to move her strip journaling below the photos and reduced the weight of her title by using small block stickers.
Finally, we have
Kristin Perez's
layout, using the Fancy Pants Nautical line from the Bigger kit. Kristin changed things up pretty good. She has seven photos: one additional square photo is added under the three on the left side and she's turned her vertical 4 x 6" photo into two smaller horizontal photos. While she could have kept the placement of the title, she opted to move it above her photo and left off journaling.
Have you used your sketch for August? If so. . .share. If not. . .hop to it.
Happy Tuesday,