I continued my purging/organizing of my studio space over the weekend. If the light bulb hasn't gone on in this area yet, let me help - Organizing/Purging are not a one and done thing. It is, or should be, a constant part of your routine. Pulling out papers that don't hit the mark anymore. Trying a method for organizing your buttons, using it and finding it doesn't work, means trying something else. I've found once you've done a major purge and organize session, the rest is just maintenance. Whether it's flipping to find paper and you pass over paper you keep passing over so you pull it, or you find a system for organizing your stash isn't quite working.
Like what we have here. Tags, journaling cards, labels, tiny diecuts, and heaven knows what else, used to be just a pile, which didn't work because the pile ended up a puddle, with stuff everywhere. Then I moved them to a square, wide-mouthed canister. This worked until the contents started overflowing the mouth of the container and stuff was just jammed in there. Plus, I couldn't get my hand in, so I ended up dumping everything out every time I wanted to flip through them. Which was totally annoying and I just avoided looking altogether, which meant I wasn't using anything.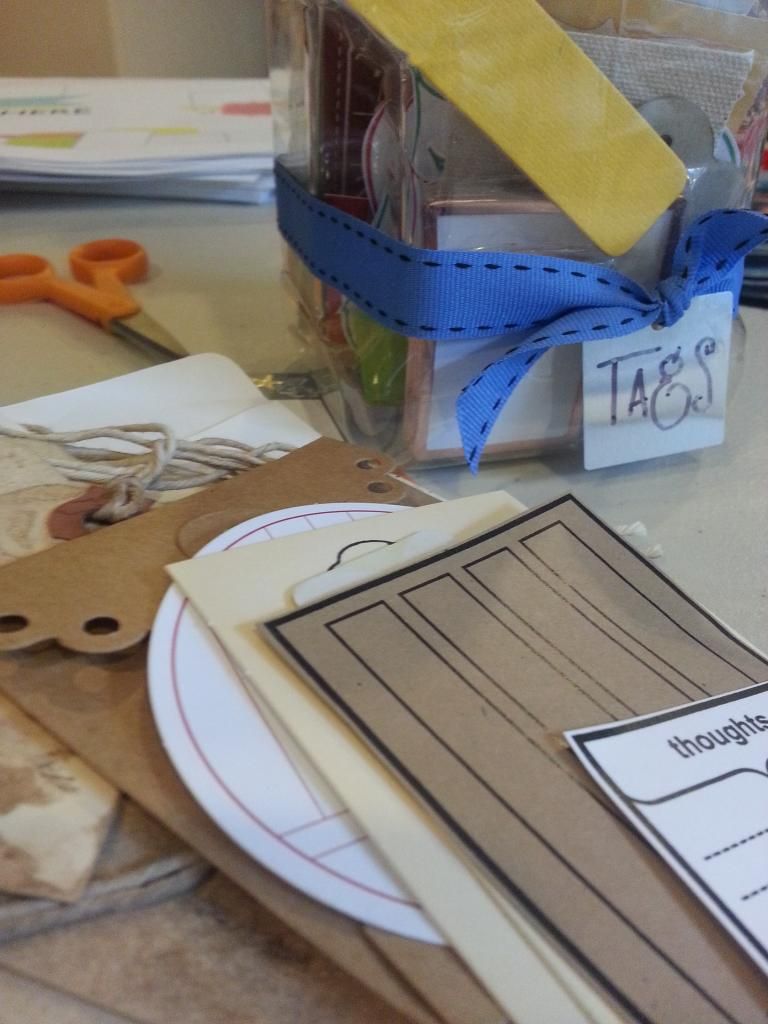 You can see the canister in the background. The foreground are the items that were sticking out the top. System here. . .not so great. Rethink-it time. I came upon a possible solution based on how I was looking through the items; dumping it out and simply sifting through. I new the new solution needed to allow me to do, just that. Flip.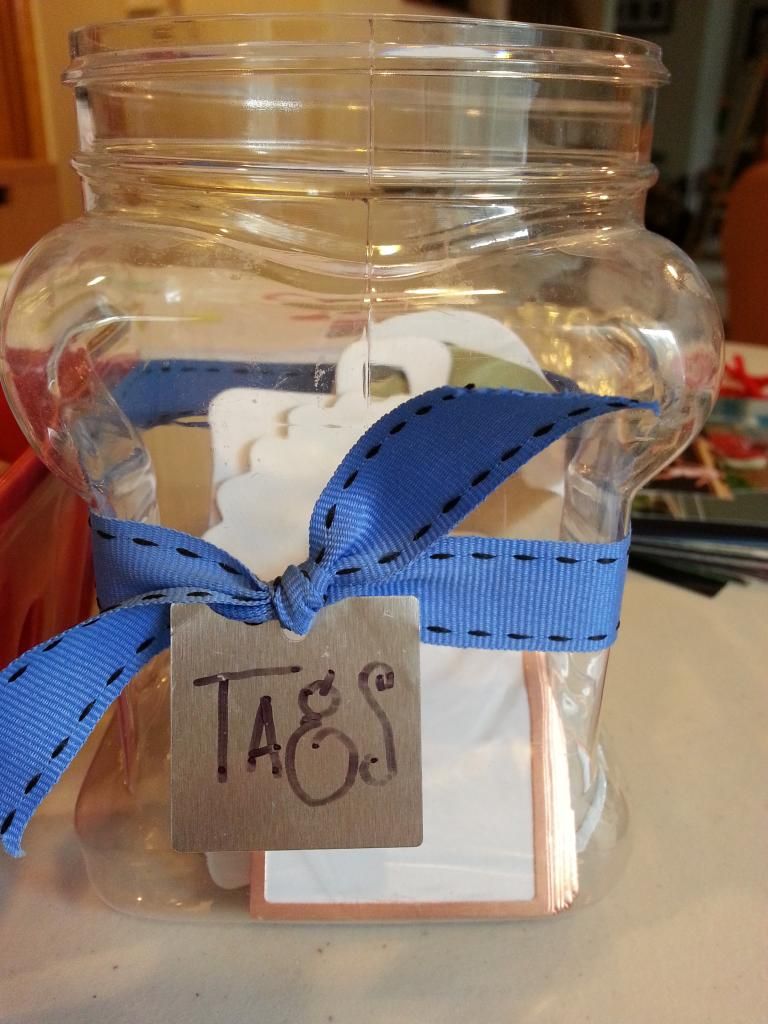 I set out to sorting things out. There were things in there that no longer held my interest (some never did), or were from a paper line that I'd used and was over. Granted there were blank cards and tags, most of which I kept, but there are things that just didn't do it and I couldn't think of an immediate or alternate use, so according to past posts (h

ere are

Part 1

,

Part 2,

Part 3 and Part 4) those pieces were culled from the herd.
I'm a see-it-to-use-it person. Most of my embellishments are in clear jars or open baskets. Knowing this, and the trouble with the previous solution, I knew I was looking for something open and flip-through-able. I saw these ceramic fruit baskets at Kohl's and knew, bingo, I'd found my new solution. It's not quite a homerun though. A lot of the small tags and bits slip through the holes, so I either need a small tin (which I have) that I can set in the front of the basket, or they need to go back into the original canister - which is what I've done for now. If I don't reach for the little things, it's probably a good clue that I won't ever and out they will go. If I do, I'll try the tin and see.
In the end, I added another small stack of goodies to the give away box and have a cleaner, more workable solution. I think this basket will also work for some large chipboard pieces and rub-on alphabet stacks . .if there are any left once I go through the purging process.
Happy Thursday,