I've mentioned before that my Apron Strings kits (or remnants of) are pretty much all I use, whether I'm doing a traditional page or I'm working on Project Life® pages (I used both full pages and pocket pages.) I've even done mini albums with them for 30 Days of Thankful and December Daily.
Sous Chef Maria Swiatkowski is also a Project Life® participant and she, as far as I've seen, is strictly pocket-pages - which are by far the easiest, no-brainer way to go. She's even used scraps from kits to create 3x4 cards for future use.
Here she's created a two-page spread in a 12 x 12 album, using the Gossamer Blue line found in the March '15 Smaller kit.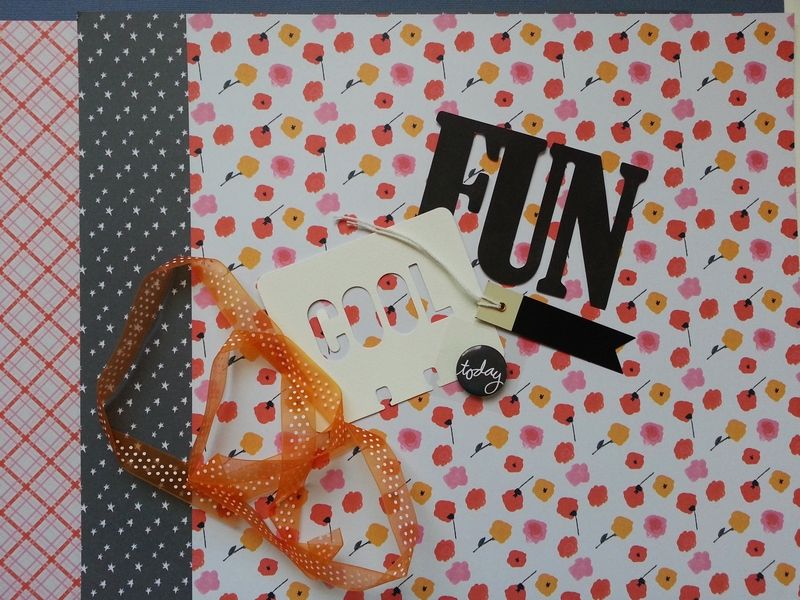 She simply slid in the photos she had and cut her paper down to fit the empty pockets. Easy Peasy, which I think should be the slogan for Project Life®. That or "No Rules." Not that there are any rules to scrapbooking, but you get it. . .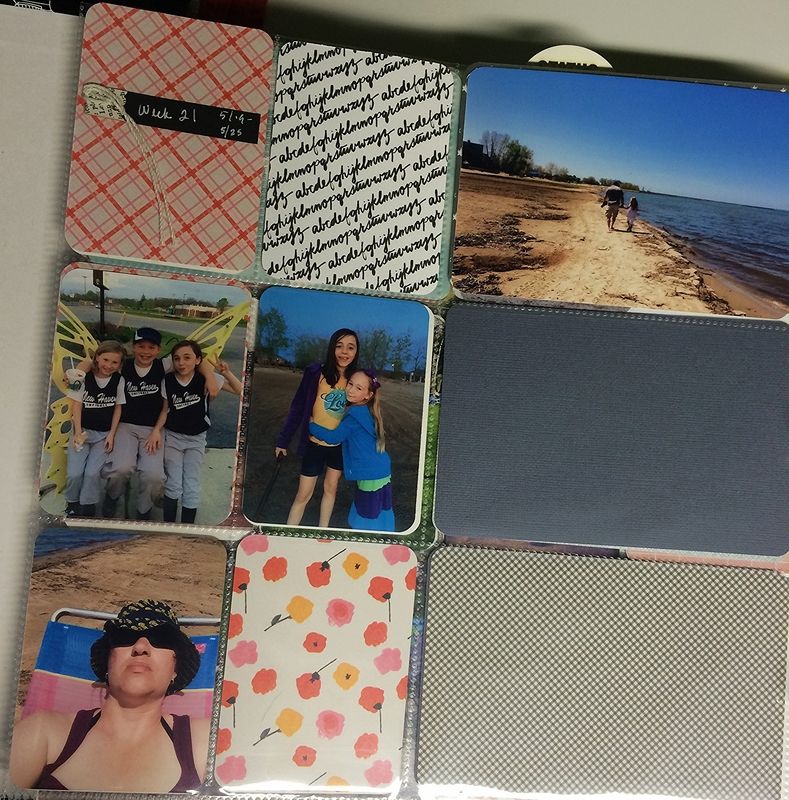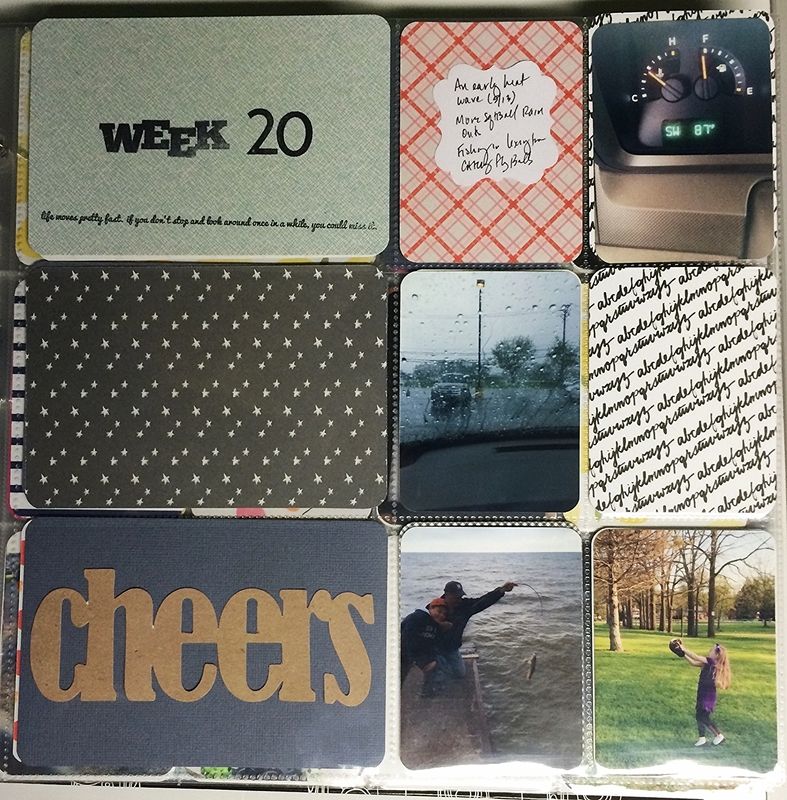 Now, she's used up the majority of the kit, including cardstock. She'll have ribbon and the Flair Button left over, but she makes cards, as well so I don't doubt she'll finish up this kit.
However, if she had wanted to, she could have wrapped the ribbon around one (or more) of the empty blocks, or even a photo where there might be more white space than you'd like. The Flair Buttons are a little bulkier, taking off the pop dot on the back can take some of the bulk out, but some people may find they don't want that much bulk in their pockets, in which case you "stash" it for another time or make a card.
I'm pretty sure Maria cuts down her own papers and cardstock into 4x6 and 3x4 sizes, then rounds the corners. We R Memory Keepers makes 3x4 punchs for Project Life® (they sell them separately, too) if you want to make it super fast.
And there you go - titles, journaling, photos. . .done.