I've got quite the list of things on my calendar for the next several weeks. This past week I crossed off the Race for Education. Work on the 14 y.o.'s project continues to move forward towards his deadline next week. May Crowning is the end of the week, times two kids. Prom is Saturday. I'm not thinking about the quickly approaching last day of High School for my 18 y.o. She's got her number, and I'm in denial and I will probably camp out here through the summer.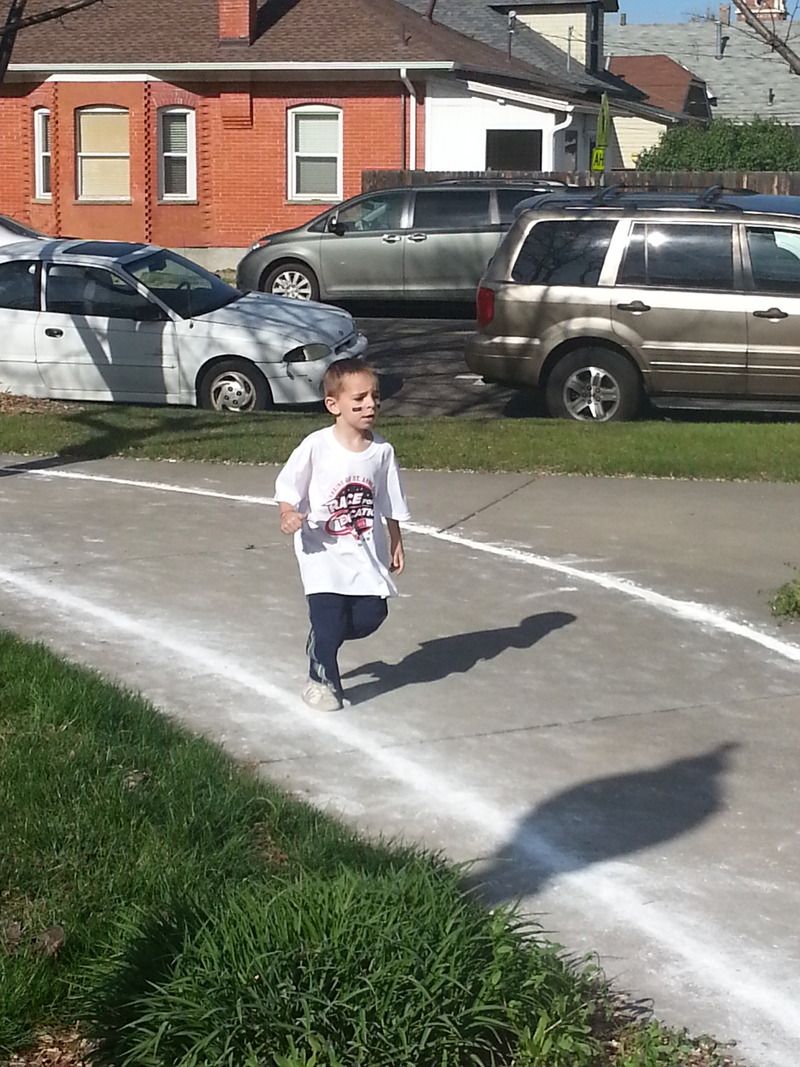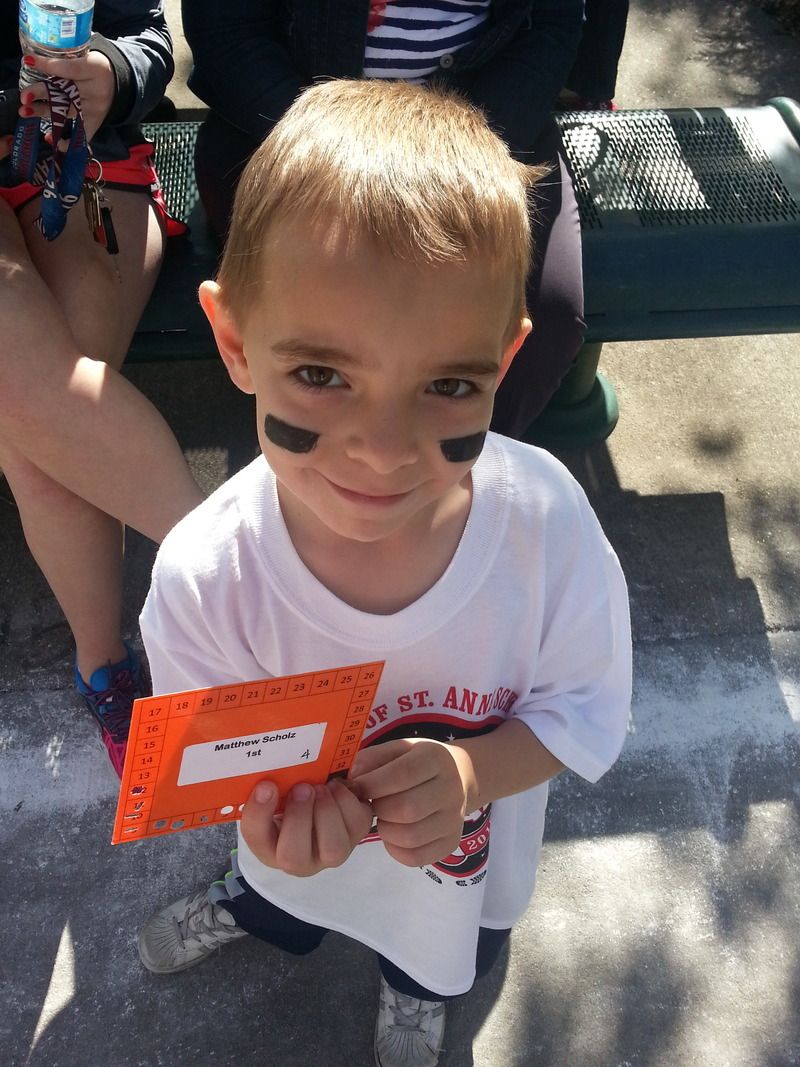 We are thinking 24 hours before the official kick-off to the weekend is NOT too early to start drinking

We are cheering the first runners - the little ones, including the 6 y.o. He ended up running 3 miles in 50 minutes.

We are two soon-to-be-graduates. He ended up with 3 3/4 miles in 50 minutes. She reminisced.

We are the out-going eighth graders.