Fourteen years ago today I was 11 hours into a labor that I was certain should have been over five hours before but would go on for another hour and half (I should have suspected something when my labor started and stopped earlier in the day.) With some rather unpleasant intervention that would keep me from having a c-section, but ultimately would have me doubt my ability to have further drug-free deliveries in the future, I, finally, held my bald, pumpkin-headed, very mad little boy. My longest labor, my first son, my gentle soul and ultimate joy turns 14 today. 14!!! He's also as tall as I am, which is freaky when your kids do that. He loves his birth story - his birth is much like he lives his life. . .cautious, methodical, s-l-o-w. He also loves that he is aptly named, Thomas, as in St. Thomas the Doubter, because he embodies that. Happy Birthday my boy - I love you.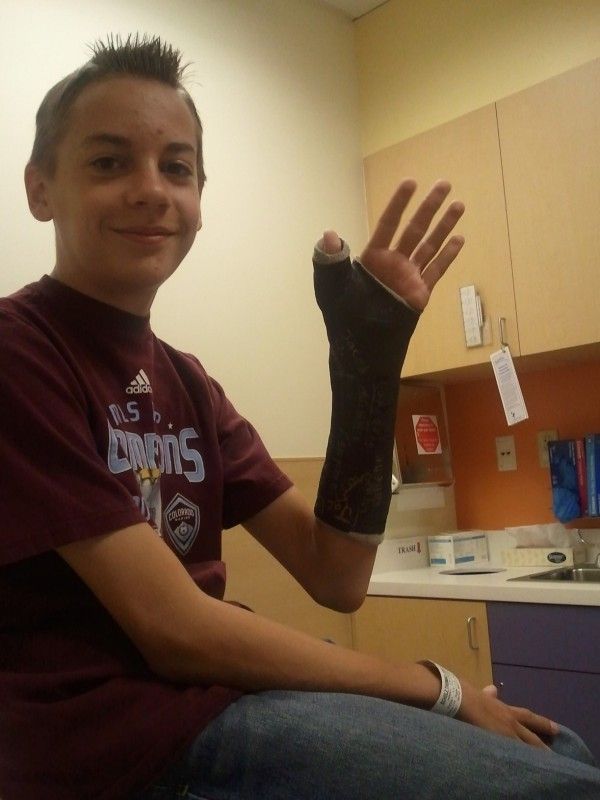 Yesterday felt like an utterly wasted day. I hate those. It was a lot of running around, but not really accomplishing much. Lots of back-to-back activities after school, dinner and then rushing out to my knitting class where I made a mess of increasing stitches but cast on and knit the first row of my final project. I need to have six rows completed by Thursday. Wish me luck.
I'm also discovering that weekends seem to be my more productive time when it comes to my November to-do list; I have scratched off nothing since Sunday. This will bother me until I just embrace that reality. But it doesn't have to be your reality. For

Rake Up #5

I was looking for decorating ideas - banners are hot and so versatile. I found this one to pin to
Apron Strings Home for the Holidays
board. It looks to be fabric, but totally doable in paper or backed by canvas, muslin or burlap, with paper on top. The cute leaves in between seem to be real, which is a fun idea, but I saw other things like paper pumpkins, fabric leaves and paper acorns. I also thought little pilgrims, Indians or turkeys would be cute. I WANT TO CRAFT!! So, if this, or something like it is on your November Rake Up list, this should get you going. If you're crafting cards or layouts, the colors, the patterns, the embellishments should give you a good start.
If you haven't left your list of Rake Up Goals and you want to take part, you can leave your comment attached to the post
HERE
.

I am reading them and looking for ways to help you complete your lists.
Note: As you complete your projects, leave a comment under any Rake Up post sharing what you completed. If you've got a photo to share, include the link.
Happy Wednesday.