I hope everyone here in the states enjoyed their Thanksgiving feasts, time spent with family and/or friends and recalling all we have been blessed with.
We spent the day in our house, enjoying a dinner with just the six of us; turkey and all the fixings. We did crawl out of the cozy recesses of our home to have dessert with hubby's family, but retreated quickly to return to play a rousing game of Pictionary, boys vs. girls, and then enjoying some popcorn and Blazing Saddles. It was as perfect a day as I could imagine.
The rest of the weekend was equally pleasant. House stayed in pretty good shape considering everyone was home. I made some decent in-roads on my to-do and Rake Up lists. I not only printed my 2011 December Daily photos, but I completed the album. Can I get a "WOOHOO!"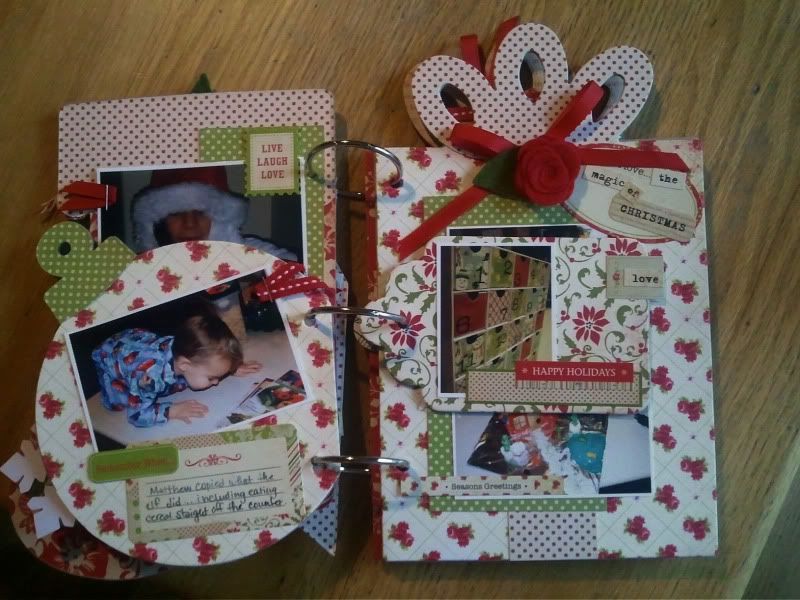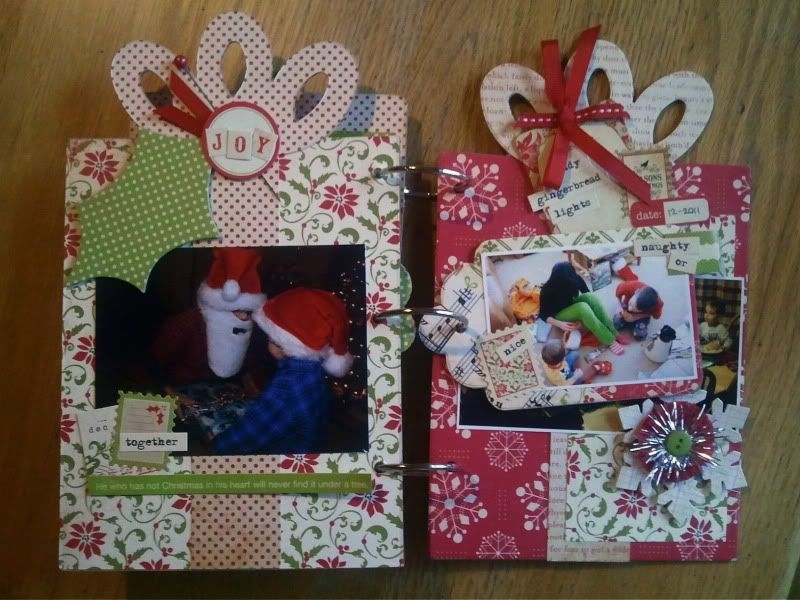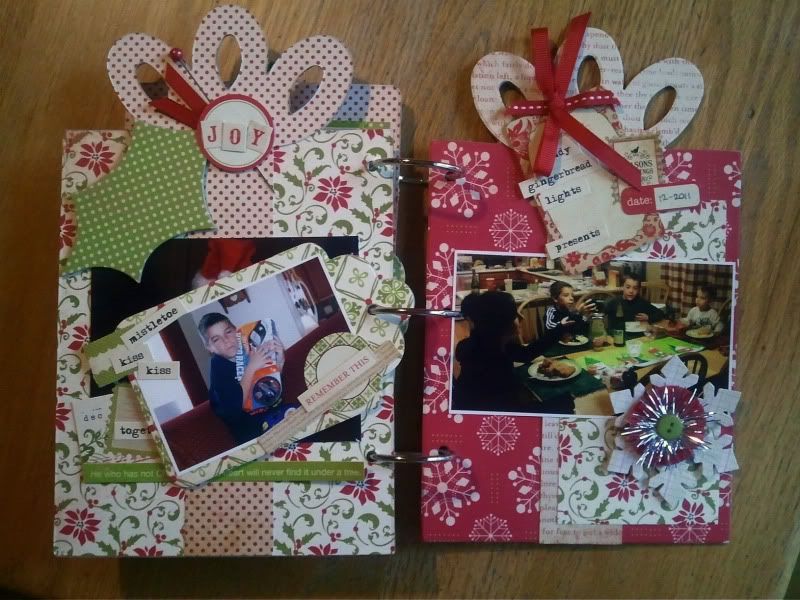 Let's see, what does that leave on my own list?
Take 12
related items - haven't printed any more photos or done a layout. Christmas Cards. "Joy" decor. My knitting project - our little group decided to continue meeting on Thursday evenings, so I need to get to a point where someone can help me finish the hat. I have signed up for a workshop that starts on Sunday. Would like to have the first project off the needles before I start the next.
Since we're in the home stretch for our

Rake Up

November lists, and I'm on a decent roll myself, I've uncovered some simple
paper ornaments
(originally found on Pinterest.) Easy and quick - perfect for kids. These would be cute using scraps, glitter papers, vellum (remember that stuff?), different sizes. Hang them on a tree, make them small and put them on bare branches, make them larger and hang them by windows or group them mobile-style. Shoot you could even hook them end-to-end to make a garland. And those little grommets - you could totally use eyelets - REMEMBER THOSE - or just go without.
Note: As you complete your projects, leave a comment under any Rake Up post sharing what you completed. If you've got a photo to share, include the link.
I am still holding out hope to get a few more items off my Rake Up list. Stay tuned.
Happy Monday,