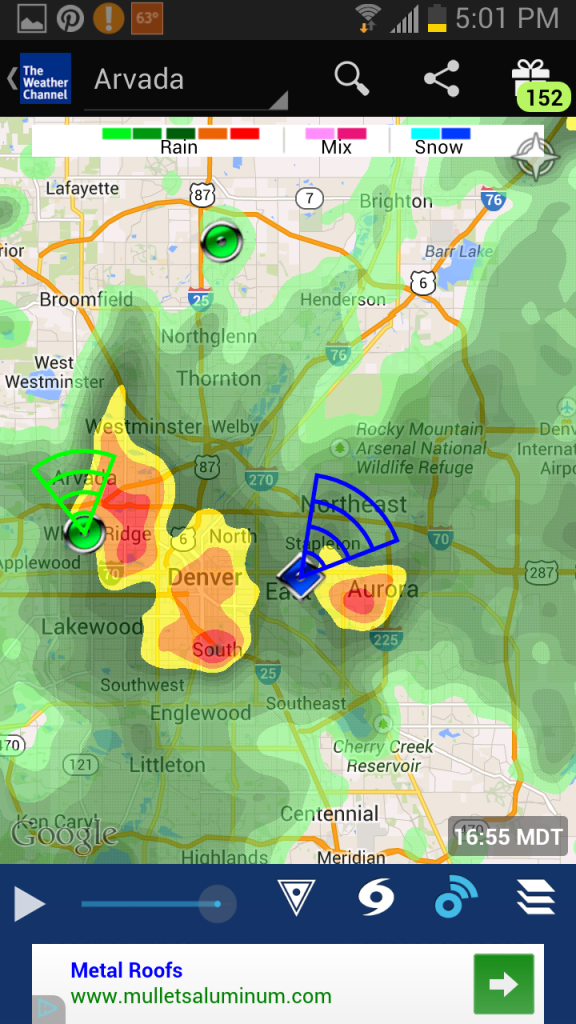 As expected, we had storms. And a lot of rain. My daughter and a group of her friends headed out into the brewing weather to watch the RV Varsity Girls Soccer team play in the state championships; they were supposed to play Wednesday, but a huge hail storm postponed it (like plowing the field kind of hail storm.) They sat through several rain/lightening delays, which makes it hard for teams to keep any momentum going. Unfortunately, RV lost. It was their first time in the state championships, so hopefully next year they can have a repeat appearance.
Our kindergartner had his Continuation yesterday morning. He's happy to tell everyone he's a First Grader now. I'd like to say I came home and made a good use of the rest of my day. But, that would be a "no." "No" to much cleaning. "No" to crafting, though I did print out all of the current materials for the Sketch Solutions class. "No" to doing anything even remotely productive. I made dinner (Chicken Avocado Wraps) and I watched some DVR'd shows. As I went to bed, I couldn't think of thing I did.
If you follow me on Instagram you saw I have a new toy. And getting it set up just before a three-day weekend means I should have some time to figure it out, get over its intimidation factor and use it.
I've had a Cricut Expression, Gypsy and quite a few cartridges for some time; a very long time. It's been super easy to use, but my kids used it more than I did. A couple years ago I wrote some articles on the Silhouette, and as I did my research I found myself loving it. Flash to last week and I finally made the move (after recommending it to my sister's husband as a gift to her for Christmas, I spent several more months of thinking about it) - I'm quick with the decisions like that. I donated my Cricut collection to the Kindergarten. With the closing of the local Archivers the teachers didn't have access to diecut machines anymore. My kids, and our money, attend a private school, and teachers pay for a lot out of their own pockets. I know the teachers will utilize the machine more than my kids and I ever did and the classroom and kids' projects created will be all the better for having it.
I know the kids will use the Silhouette for school projects, but I'm hoping that I'll find it easier to go to than I did the Cricut. I see cut-files online all the time that I look at and think, "That would be great for this layout." or "I could have used that for that layout." I like other projects I've seen done with the Silhouette too, so here's to capitalizing on that optimism.
I did not scrapbook this week and I did not cook from Pinterest. I need to fix both of those things! My 13 y.o. is the only one in school today - which he is so thrilled about. Luckily it's a half day, but my plan once he's home, after doing some tidying, is to at least rectify the scrapbooking part. I mean I have a sketch and two previous challenges to finish up - so I have the inspiration. I even have a plan for the in-law dinner tonight. This Cobb Salad with Chili Lime Dressing from Taste of Home, where my menu for this week came from. I'll bake some bread sticks later, so basically it's just a lot of chopping. A big salad for dinner, means I have the time, it's just a matter of getting my butt down there.
We don't make big plans for these long holiday weekends (too many people out and about), so we just hang out at home. I hope you enjoy whatever kind of Memorial Day Weekend you have planned.
Happy Friday,