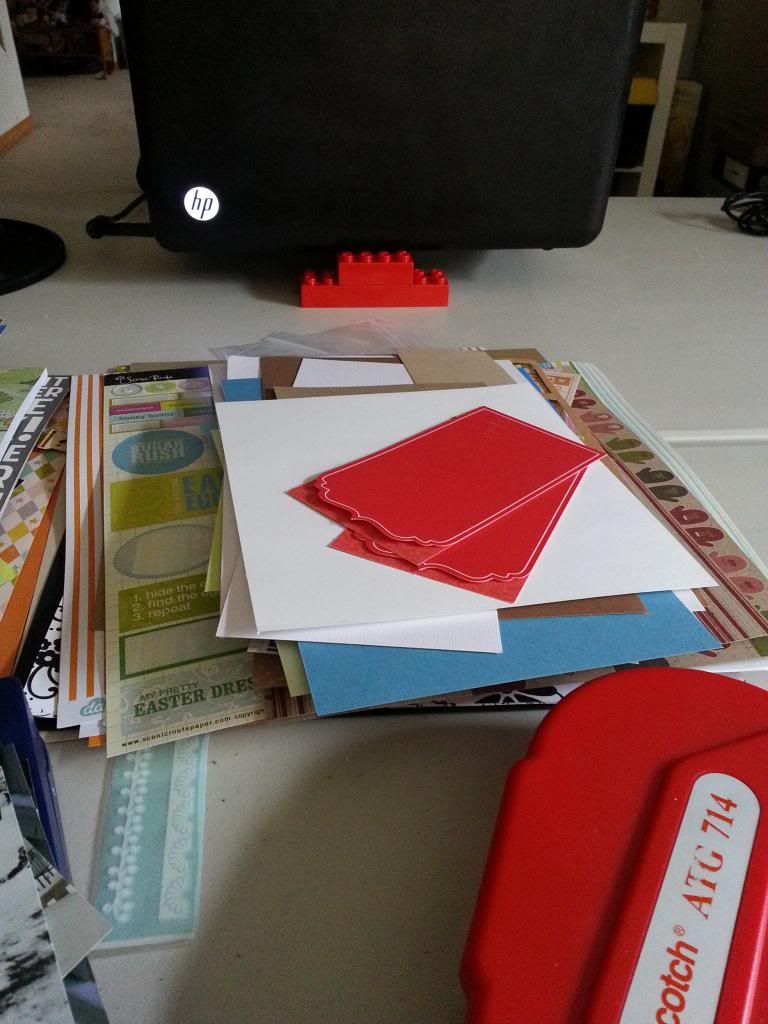 While I was sorting out The Pile, I set aside some of the papers, now affectionately known as The Stack (which is smaller than a pile) that I wasn't ready to part with, but also knew they wouldn't end up on a scrapbook page - they had been used for that already. I decided to use the PageMaps U Card Class sketches paired with papers from The Stack.
Turns out, the papers are perfect for Throw Back Thursday. With these cards, the remainder of these older Apron Strings kits are now gone. The first three are all American Crafts Daydream papers from a 2011 Bigger kit. The rub-ons are also American Crafts, but I forget the line and the year. The first card I used a Page Maps U sketch as a guide.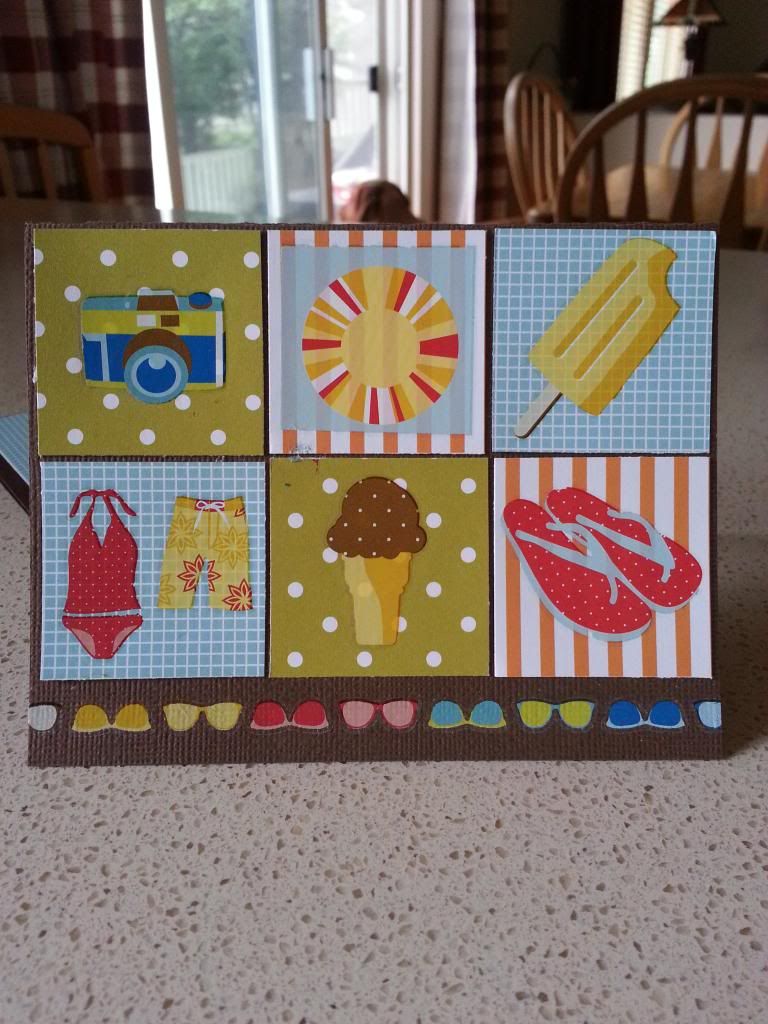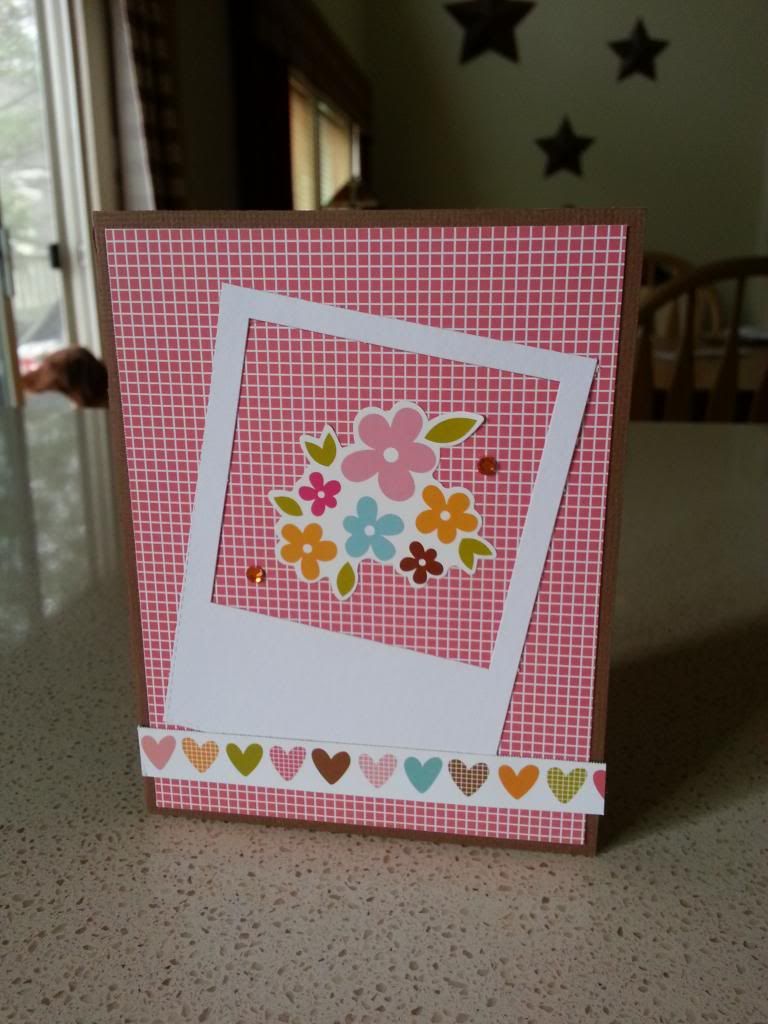 This Jillibean Christmas Chestnut Soup line was one of my favorites. I'm a big Jillibean fan, but the kraft paper and sweet graphics of this line were just fab! The line appeared in a 2010 Smaller Apron Strings kit.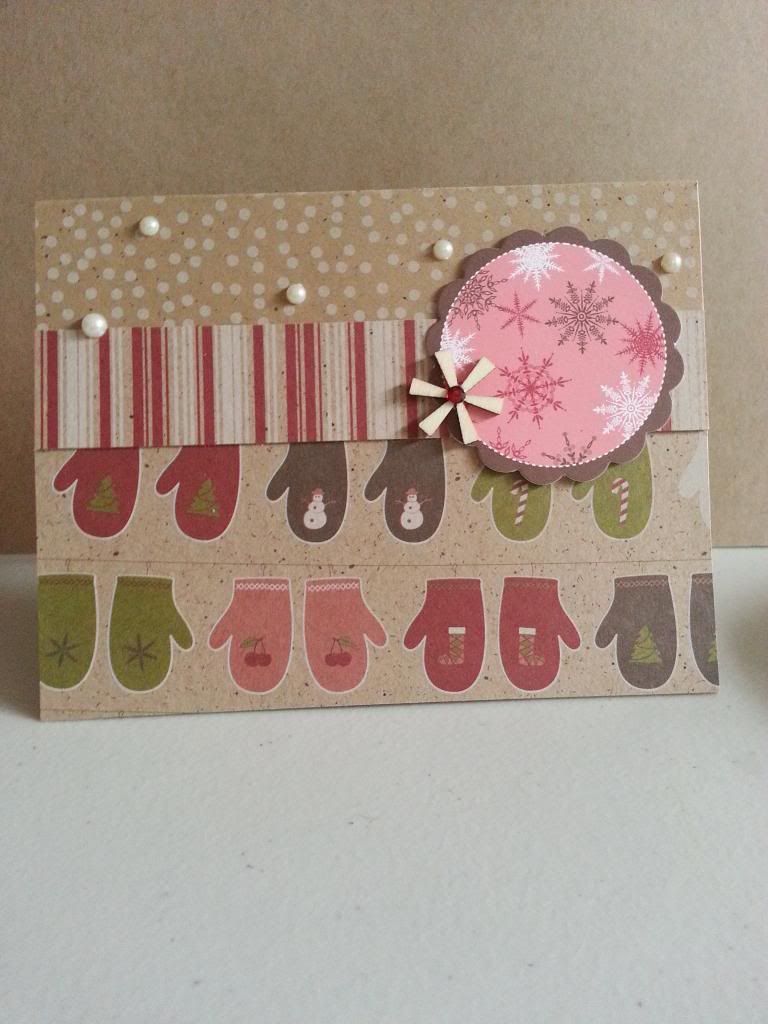 These cards are probably not some prize winning affair. Nor will they win me a spot on any design team. But I'm not shooting for that. They are a simple, clean design. They further use up the stash I already have. Ultimately though, they are on hand for events that come up during the year. They help convey whatever sentiment they have been picked for, with a little handmade and personal touch. I leave my cards blank so I can use them for anything. I will have no problem giving the Jillibean card to someone who's birthday is in a winter month, instead of just using it as a holiday greeting.
In an electronic, Big Brother is scanning all our e-correspondence age, I think a little handmade greeting, whether hand-delivered or snail-mailed, is just the ticket.