Sometimes you just have to do your best to ignore the clutter - the best your A-type personality can - and decide you're going to create. I am telling the voice in my head to shut up, I did my usual morning routine - made beds, tidied rooms, kitchen is clean, floors have been swept and mopped and so it's on to the next to-do item, which just happens to be creative. This is not a reward because there's plenty of things left on my to-do list. After I finish this post, I'm heading back to my work table (averting my eyes from the cluttered desk behind me) and, with my Stash-Busters sketch in hand, creating a layout.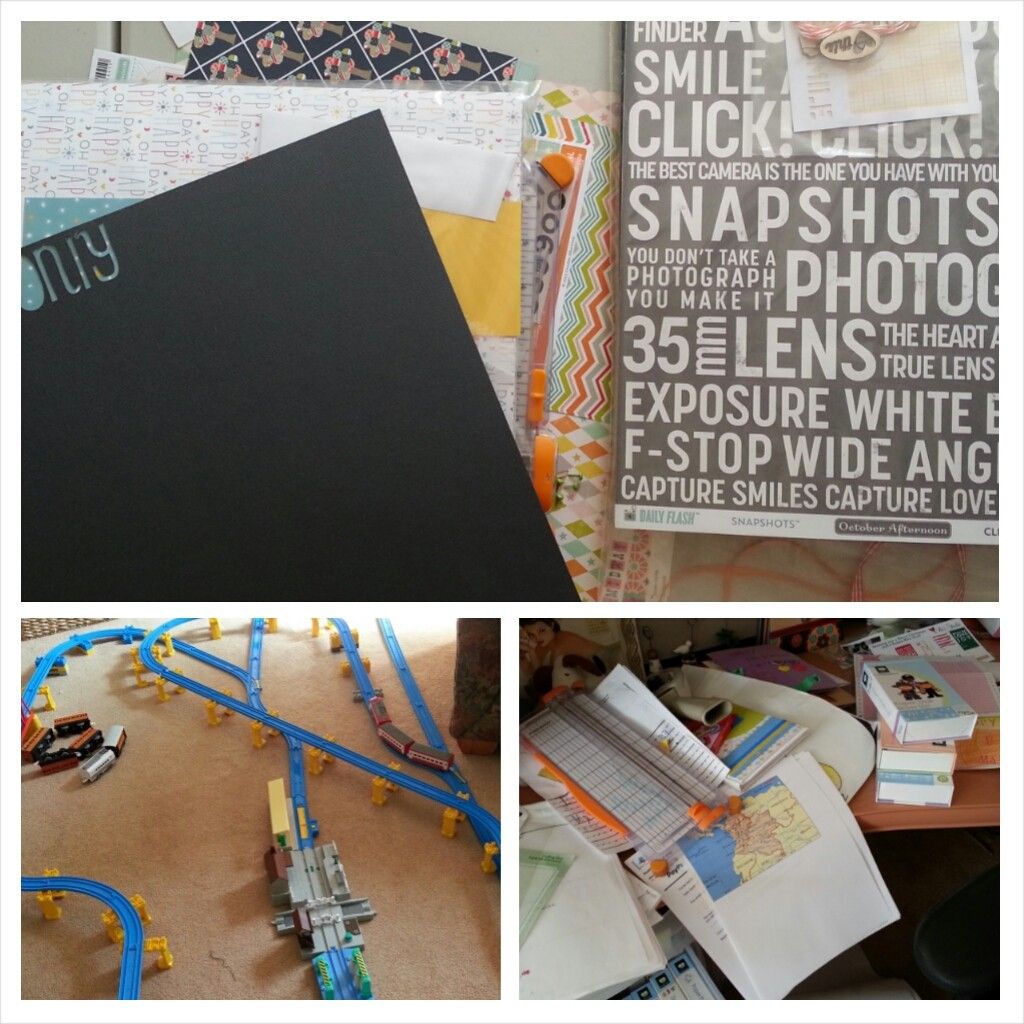 After reporting for the last couple weeks of not doing any menu planning with Pinterest, I decided to go all in for this week. I'd been doing way to much pinning and not enough using - now if I could just implement the "use it" plan for my other boards. Anyway, all dinners and desserts were from Pinterest. Can I get a WooHoo!?
I was on Pinterest for something Wednesday when I saw these Fluffernutter Chocolate Chip Bars and I just had to make them. I. Had. To. Some day I'll master the art of cutting bars and be able to have a pan of bars that are more or less than same size, rather than bars I have now which range in size from like an inch and a half to three inches. WTH? These bars, that I baked Wednesday, are gone. They are that good.
I started out the week with these Glazed Orange Scones as part of Sunday's breakfast. They were light and fluffy with just enough orange flavor.
Then I moved on to:
So, of the recipes I grabbed for the week, I still have tonight's and then one to do on Monday, plus a dessert and a granola bar. Report for those to follow.
I've got a sunny day to head out into for a walk. A present to wrap and mail. Dinner and dessert to get a move on. A graduation. Snow is in the forecast for later this weekend - yep, snow. But that crafty time for myself comes first.
Happy Friday,