We woke up to what my sister calls, "a coastal morning." I'd also call it a Midwestern morning - lots of humidity in the air, so it's hazy, filtered sunlight and wonderfully cool. It is mood lifting. Any day during the summertime that least resembles summer, is mood lifting.
We had a very nice weekend, that started with a sweet surprise from my hubby. . .a trip out of the heat and up into the mountains. Leadville, to be exact. I'd never been and mentioned making a day of it with the family while we were up in Taylor Park. We didn't make it then, but hubby filed it away and we ended up taking off just the two of us.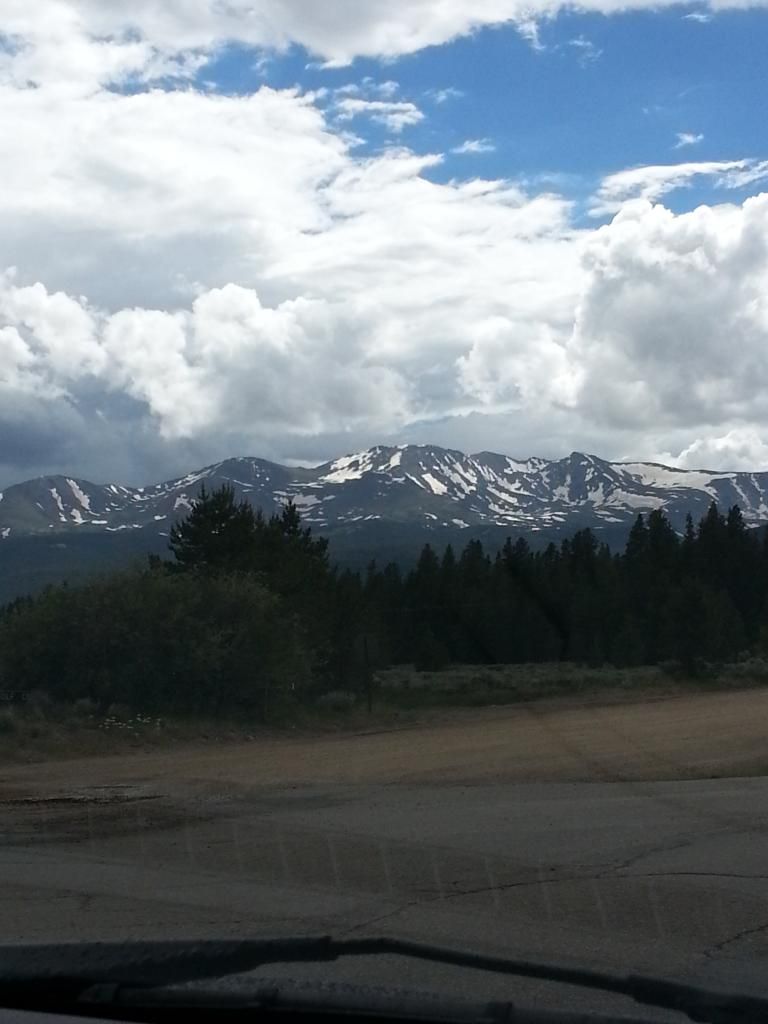 I'm not sure what I expected. Colorado mountain towns, especially those that have been around since the gold and silver booms (1800's) definitely have their own personalities. Leadville, adult home to Molly Brown, was no exception. Beautiful mountain backdrop. Awesome old buildings. Quirky as all get out.
We started with a yummy lunch at the Delaware Hotel, built in 1889. Looking back, it might have been fun to look through a couple of the museums about the area, but we had no plan, no agenda (and no coats which would prove chilly later.) So we walked the three blocks that makes up the main drag looking at the architecture and picturing life up there back then, stopped in a distillery for a tasting or two and an antique mall, but otherwise just wandered.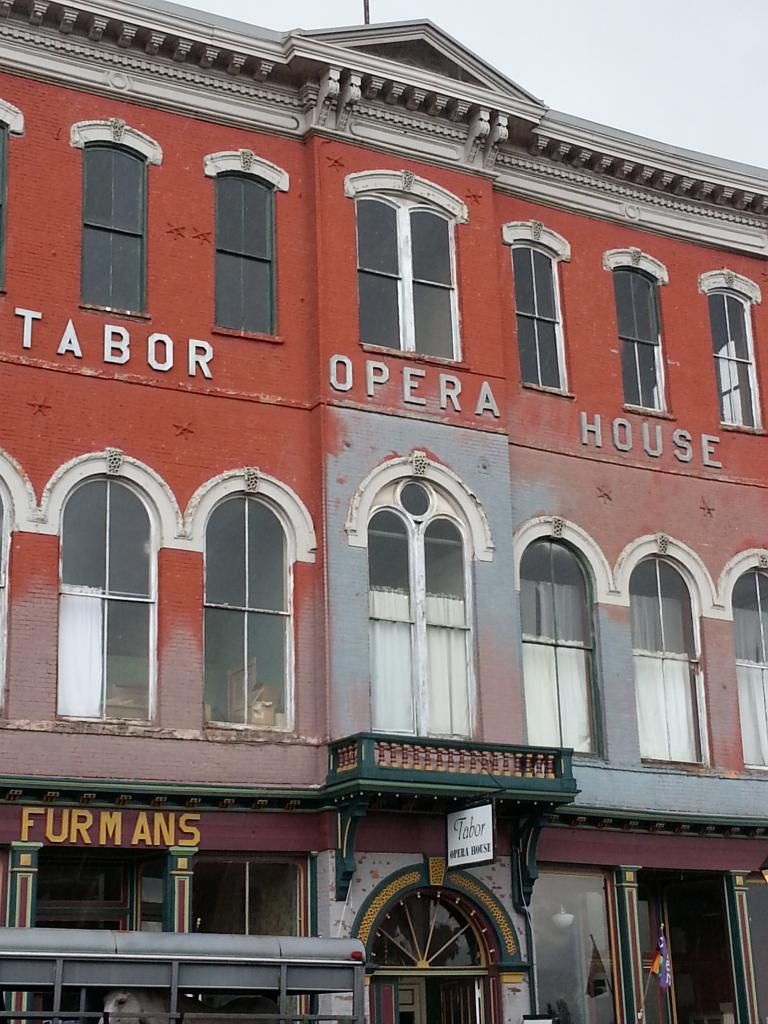 If you've lived in Colorado for a time, names like Brown or Tabor are part of the history; part of Denver. The famed Tabor Opera House I'd heard about, was definitely not what I expected. I'm hoping there's better days (and money) for this piece of history. On the way home we checked out Turquoise Lake for their fishing/camping possibilities, swung through Buena Vista for another quick tasting, but mostly just enjoyed being out of the heat.
Saturday I was up and creating t-shirts for the Family Field day; more on this day later. And using my Silhouette, I might add. Sunday, I did very little. I did manage to finish up a layout that I'd started while up in the mountains and finished up the kit by making two cards.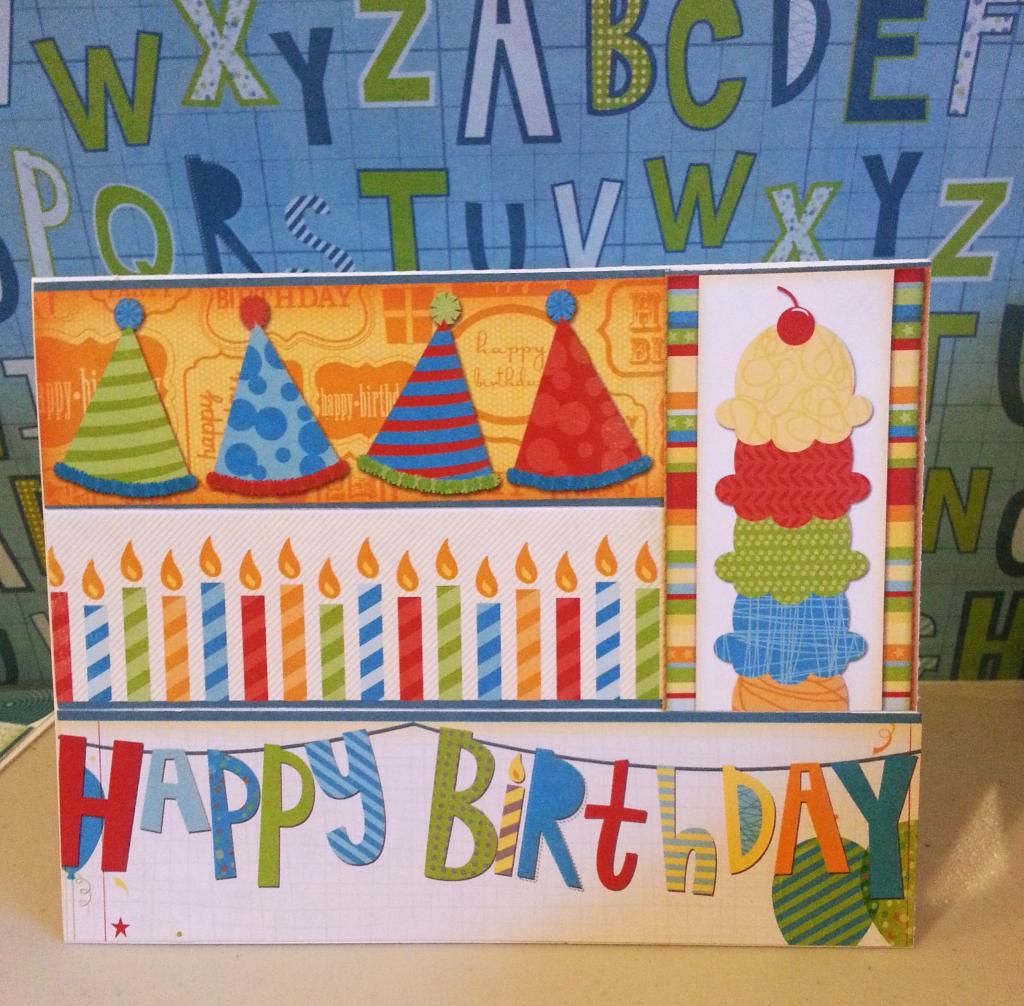 I used the Bo Bunny Surprise line from the April 2013 Smaller Kit. Since I'd used all the embellishments on the layout, these two cards are just chopped-to-fit paper scraps. I noticed the last couple of times I went for a card, I didn't have any gender-neutral birthday cards. Now I have two.
Happy Tuesday,