By definition, being in a funk means you can't seem to muster energy to do, well, anything. That is certainly true. Luckily I have a stack of layouts from when I was motivated and moving.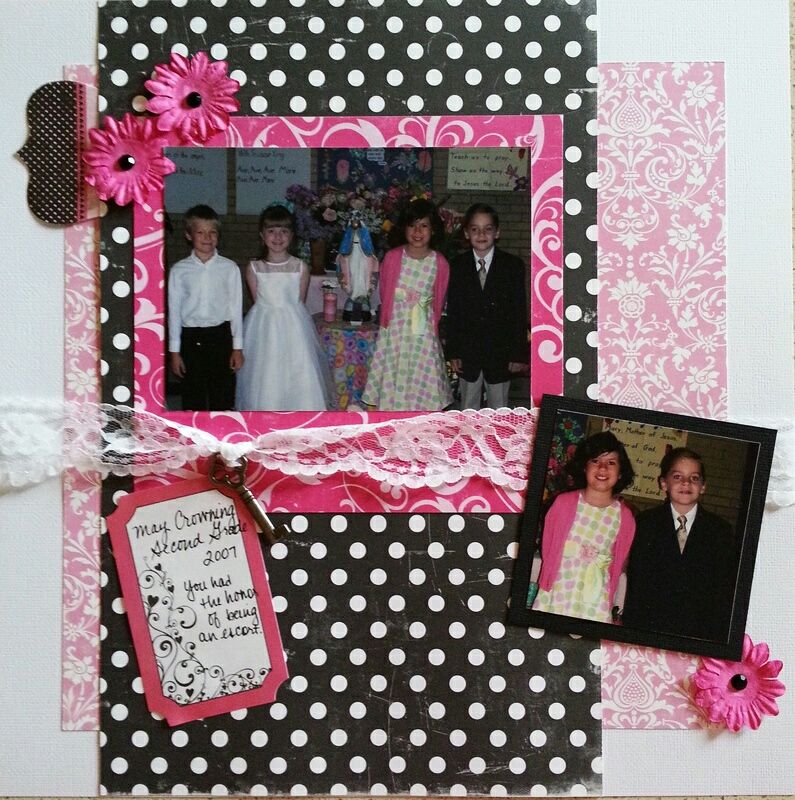 This was the first layout I did during the Scrapbook and Cards Today Class

Easy-Detailed-Expert, based on the first sketch and followed the basics of the sketch. I got some good mileage out of this sketch and you can see how I altered the base sketch to create four layouts, the one above plus this one,

this

one and

this

one.
The Apron Strings kit I used was a Smaller kit, from 2010, but for the life of me I can't figure out the manufacturer. I'm going to have to do a search and update the post. I do know I used pretty much the entire kit - I have a few scraps of paper and the odd rhinestone. It's definitely more layering, more embellishing and just "more" than I would typically do. But that's what classes are for, right? Teach you new things and get you out of your scrappy box.
Now, by the color choice, you'd think this was for my daughter, but no, it's for my 17 y.o. son, who was nine at the time, and his part in May Crowning. See, boys can do pink.
Happy Thursday,